Were you looking for the game, which shares its name?
Volt
GENERAL INFO

GENDER
♂ Male
SPECIES
Sparkling
AGE
19
BIRTHPLACE
Grand Mal City
MISCELLANEOUS INFO

CANON APPEARANCES
Volt is a Sparkling from the planet Chargio, and wielder of the ancient artifact Galvan, a scarf that ignites latent powers in his kind.
History
Due to being present in both New Age and Golden Age versions of the Fantendoverse with two distinct stories, this section will be organized by the two.
New Age
Volt is the main protagonist of Resurgence, the first book in the Reconstitute trilogy. Much is unknown about the story, but it is thought to be a reimagining of the first game with several new elements added.
Golden Age
Volt first appeared in the game of the same name, where he fought against Lord Ghoulish and rescued his kidnapped race. Using his capability to possess his enemies, he travelled through the twisted landscape, fighting his way to Lord Ghoulish, who he defeated and revealed as Strato.
One year after the defeat of Strato, Volt teamed up with Hailey, an ice-inclined Sparkling, to face off with the Ominous again, with the threat of Second Impact looming over the world. Volt defeated Lord Ghoulish again and Hailey managed to halt Second Impact, but the power required weakened Hailey significantly.
Shortly after the events of Second Impact, Volt went on an adventure to find a cure for Hailey, crossing paths with both Torchie and Aero on his way. Facing off with an army of Ominous and finally killed Strato with the help of his rivals, fulling halting Second Impact and saving the world.
Several years after Strato's defeat, a group of Sparkling precursors known as the Teslians attacked Chargio, bringing Volt into action again. In an attempt to gain the upper hand, Volt was killed by their queen, but brought himself back through the mysterious Void. Saving his world from collapse and destroying the Teslians, Volt finally brought peace to Chargio again.
Volt appears for the final time in Fantendo Smash Bros. Shattered as a starter character. He joins the group off-screen towards the end of Act 2. Though his design and moves are influenced by his New Age counterpart, he is canonically the same character.
Personality
Volt is a rather optimistic person, though he's stubborn and sometimes naive. He's not very good at adapting to new situations, but has a sense of duty, knowing that if there's something that needs doing he should rise to the call.
Interactions
Sabel
Generally reluctant to trust her at first, but willing to tolerate her keeping secrets long enough to get home.
Strato
Sees him as overbearing before entering the Cathedral. Eventually learning he's a villain from Sabel just gives him more of an excuse to vent.
The Threat
Generally fumbles his way through talking to her. He doesn't like being toyed with but is willing to put up with her.
Gallery
Golden Age
New Age
Navigation Templates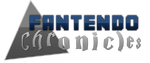 Unten . Locky . Nist . Zap . Aiko Tensai . Flip . Coal . Bombell . Rose Reaper . Hinoka . Maion . Peira Noid . Sheyna . Ring . YonenBooe . MaizaBooe . Hex . Eliane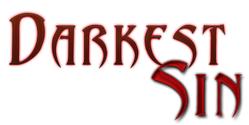 Netnu . Orn . Doctor Sparot 2nd . Kori . Okunote . Volt . Lord Acriss . Haterman . Valdrika . Eve . Frolo . Johnny Dog . MeizeBooe . JonBooe . Croc . Dawn
Bosses
Eden . Darknes . Blac
Non-Playable Characters
BaBooe . Nightgale . RemBooe
---