Veniz

♂

️ Male


⚤

️ Heterosexual
6'08
130 lbs
31 years old
Koshak

Veniz, with his Standing Ripple Carpenter Brut

INFO

FULL NAME
Veniz
POWERS
Partial electrical immunity


Transforming objects into bullets
Adding roller skate wheels onto shoes

BIRTHDAY
May 23rd
ALIGNMENT
None
OCCUPATION(S)
CHELPRO Member
BIRTH LOCATION
Fluxus Oceanum, Italy
CURRENT LOCATION
Seattle, Washington

PREFERENCES

LIKES

| | |
| --- | --- |
| Murdering in secret, the organs of female victims, pineapple juice | |

DISLIKES

| | |
| --- | --- |
| Bringing attention to himself, fruit punch, his own twisted desires | |

APPEARANCES

Veniz is a alien that crash-landed in the city of Fluxus Oceanum, a formerly hidden city in Italy, who uses the Standing Ripple known as Carpenter Brut. His Standing Ripple's origin is from CHELPRO, who attempted to give him powers through their resource of Ripplite. Unknown to anyone, Veniz likes to murder women and then dissect them for their organs for his own personal desires. The character was created by Helena Harper (t∣b∣c) as a direct parallel for Unten and Obena for CHELPRO, although this concept would be furthered out into a leader character that did not want to be a leader.
Veniz is a alien that crash-landed on Earth in the hidden city of Fluxus Oceanum, a city that is covered in windmills and is primarily based in the ocean. Veniz primarily hid away in the city as opposed to becoming a hero in it, beginning his string of murders. CHELPRO sought him out after learning of his file in F.A.N.T's systems, offering to destroy it in exchange for working for them. Veniz gladly accepted, although he became wary of CHELPRO attempting to push him as the leader of their superhero group and began to actively seek a replacement for this role. He would soon become accommodated with his Standing Ripple that went by the name of Carpenter Brut, who not only let him commit his murders more sneakily but would also allow him to hide evidence.
Description
Veniz Description
Veniz is an alien creature that can be summed as an "demon cat". He has sort of a inhuman, almost skeletal build that is both thin and tall and features a wide head with two black eyes with silver irises. He has silver colored teeth that are sharp. His head features two "cat ears" that stick out yet have the properties of bone. His hands and feet feature ridges across his fingers and his fingers are generally darker in color than the rest of his body. This same texture and color appears across his torso as well as inset in his arms and legs. These are biologically rubber and allow Veniz to be unaffected by electricity coursing through his whole body. Due to not wanting to stand out, he wears a red jacket with a black chinese-styled shirt, as well as a pair of green dress pants. He wears brown penny loafers.
Carpenter Brut Description
Carpenter Brut is a crystal-headed Standing Ripple with goat horns growing out of it's head. It features bone pieces across it's torso and has a generally mechanical look with a blue-black and crimson red color scheme. It's arms are the most robotic looking, while it's legs take on a more ripped muscle look, held together by the bones of kneecaps.
Personality
Veniz is not interested in fame or popularity, contrary to the goals of many of his team mates and even his foes. In fact, the only reason he's in CHELPRO is because they agreed to erase his information from F.A.N.T's database, which would help him hide away from anyone attempting to look up his existence. He pays to be erased from search engines, and actively looks for ways to scrub information about himself. Even though CHELPRO wants to make him the face of their superhero group, Veniz is actively not interested and is attempting to look for a successor to take up this role as soon as possible.
Veniz almost appears secretive and has made no attempt to make any friends or alliances during his time at CHELPRO. However, Veniz isn't completely mute or anything of the like- if he never talked at all, suspicion would be drawn to him. Veniz plays a careful game of not wanting to be noticed so he can murder in secret, which he is more able to given his abilities. Veniz is somewhat of a surgeon, able to cut open and dissect things from his victims and then proceed to hide the evidence using his powers.
Despite not wanting attention on himself, Veniz builds himself up in a very egocentric way and talks to himself frequently, although not too loud and not if people are around. He enjoys pineapple juice and despises fruit punch. On the onset, Veniz does not appear to be a especially unique individual although his personal living quarters show either his vast collection of musical vinyls or the organs he has collected from his victims. Veniz almost exclusively picks female victims although seems completely uninterested in sex, likely due to his desires lying in touching and feeling organs. Veniz is not particularly picky about the species of his victims and takes quite a treat in collecting rarer alien organs.
Carpenter Brute is a fairly stationary Standing Ripple who only acts upon Veniz' command. It is impossible to tell the emotions of it.
Appearances
Powers and Abilities
Veniz's Standing Ripple, Carpenter Brut, makes up the bulk of his powers. As Veniz only features a partial immunity to electricity due to his rubber fingertips and other parts of his body, he eagerly signed up for a Ripplite treatment. Carpenter Brut's primary ability, Turbo Killer, allows Veniz to transform whatever he touches into bullets that he has complete control over, able to aim and fire just the bullets under his control without a gun, merely just making his fingers pointed out like a gun and using his ring finger to fire all bullets he has set up. This allows him to set up intricate traps using the bullets and fire multiple shots at the same time, all without needing to load or use an actual gun. The bullets can also be suspended in mid air but require Veniz to have one of his hands set up like a gun. He can also stockpile bullets and transform a crime scene into a bunch of bullets for later. He has a selective touch with his hands concerning the bullets.
Carpenter Brut's secondary ability, Roller Mobster, allows him to add roller skates onto the sole of any shoe he touches. These can be as big or as small as he wants, allowing him to create giant wheels of death under his feet if he wishes. While this may seem to be rather situational ability, Veniz can use two bullets via Turbo Killer and fire them at the wheels to get a speeding head-start out of a tricky situation or throw his opponents off balance by applying wheels to their shoes while they aren't looking.
Specific Abilities
Rubber Body - Specific parts of Veniz are rubber, such as his fingers, torso, parts of his arms and legs, and his toes. This prevents Veniz from suffering a complete electrocution, although he can still be shocked. This makes electrical powers completely ineffective against Veniz.
Turbo Killer - Veniz via Carpenter Brut can transform objects and people into bullets through touch. He cannot directly transform living beings into bullets, although corpses are free game for his ability. What's more impressive is that Veniz can then set up the bullets anywhere, even in mid-air and then fire them with a single motion of his hand. This allows him to create intricate traps where he has complete control of the situation via a bullet sphere around his foe or a hidden set of bullets all aimed at his victim. To pull this off, Veniz needs to make his hand appear like a gun by sticking out his pointer finger and his middle finger, as well as his thumb. He then has to pull the trigger by moving his ring finger up and down. To place bullets in mid-air, Veniz is required to hold the gun position with one of his hands.
Roller Mobster - Veniz can attach roller wheels to any shoe, able to decide the size of the wheel as well. He has to tap the sole of the shoe to do so. Veniz can use this in junction with Turbo Killer to give him a speeding start away from a situation or trick foes by placing disproportionate wheels on their shoes. He can also form giant wheels with his shoes to run over his opponents.
Relationships
TBA
Trivia
Carpenter Brut is named after the band. Their abilities are named after the songs "Turbo Killer" and "Roller Mobster".
Veniz is inspired by Yoshikage Kira from JoJo's Bizarre Adventure: Diamond is Unbreakeable in the sense he is a serial killer with an affinity for only a certain part of his victims. However, he mostly mirrors traits from Unten, Obena, and Über, who are all seen as "leader" characters and share similar backstories.

Veniz' name is slightly Russian in origin. Where as Unten's name is slightly based off the German word for "under", his name is "вниз" or "down"/"way down" in Russian, and the English phoentic way to spell it would be "Vniz". An e was added to make it sound more like a name, which unintentionally also makes it sound like "Venice", which is a city in Italy- where Veniz comes from originally.
Veniz landing in a fictional city mirrors both Unten and Obena, who landed in the fictional city of Noah in the New Fantendoverse canon.
As opposed to taking on a leadership role, Veniz directly tries not to.
As opposed to trying to take any kind of fame like Über, Veniz actively avoids trying to be remembered.
As opposed to being furry like Unten, Veniz is directly skeletal and features a hard surface.
Veniz possesses rubber tipped fingers, which counteract Unten's powers.
As opposed to saving people, Veniz would rather murder them to some extent if he knows he can get away with it.
As opposed to Unten and Obena, who have a somewhat rough relationship due to how both are seen as leaders and Unten doesn't want Obena to replace him, Veniz is actively seeking out a successor so he can fade into the background.
Veniz straight up only seems to have rubber biology as a "power", which is a stark contrast to all three mentioned but especially Obena.
Gallery

Overview
Standing Ripple is a concept in the New Fantendoverse used to refer to projections of fighting spirits created by contact with the metal Ripplite. These fighting spirits are created from the hosts' Aura and general will to fight and host incredible but bizarre abilities. These Standing Ripples name themselves, usually off musical artists, and often do not speak or act on their own, but do follow their host everywhere. They have an arguable consciousness; while they can act on their own when not in combat, they do not seem to be consciously aware of their own actions.
Ripplite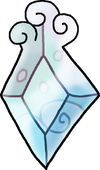 Ripplite is a mineral/metal alloy that can phase light through it to alter it's properties. It is key to being able to produce Standing Ripples. It comes from Vokkskar-created Catalyst Comets that crash into planets. Ripplite can also inversely be used to cut through Standing Ripples. Given it's weak resistance to force, crushing similar to quartzine mineral, it is not good for weapons.
Ocean 11's leader Hammerhead, who has the largest fragment recovered, has used it for monetary gain and on every member of his mob gang.
CHELPRO as corporation has a smaller fragment that they are experimenting with.
Trent Corona has a very small fragment that he uses in the blade of a laser sword known as the Ripple Ripper.
Standing Ripple Users

Sabrine Lee

Juliani Crimsoze

Penny Loafer

Trent Corona

Skimp the Shrimp

Wayne Goldrein

Arthur Magus

Sarah Auvic

Circe Lotte

Angela Kravitz



Robert Tuvillo


Hammerhead

Turbo Crafter



Bienna


Mary Azkaban
TBA
Sarah Needlenam
TBA
Primus



Eddie Warmann




Anubi Arlon


Sabrine Lee
(Hyper Mode)

Phoebe
TBA
Kest Velaxation



Wobbegang

TBA
Britt "Hit" Cormeum
TBA
Norfleet

Turbo Crafter
(Hyper Mode)

Veniz

Gettysburger
TBA
Sarah Needlenam
(Hyper Mode)

Juliani Crimsoze
(Hyper Mode)
TBA
Tucker Elliot
TBA
???
TBA
Hal Jeskin
TBA
Type: Baal
TBA


Bleach Manhattan

TBA


Callum Jackson

TBA
Ana La Ladrón
TBA
Fuega Nitro
Standing Ripples

Alien Ant Farm

65daysofstatic

Gorillaz

Night Drive

Yung Bae

Lemon Demon

Rone

James Bond

BABYMETAL

The Black Queen



Black Caviar


Blackway

Xavier Bluzen



Broken Bells


Digitalism
TBA
Comfortably Numb
TBA
Dead Man's Party



Puddle of Mudd




Children of Bodom


Alien Ant Farm
(Always and Forever)
GHOST DATA
TBA
Smash Mouth
?
TBA
REO Speedwagon
TBA
Logic
Bobby Tarantino//Young Sinatra
TBA
Xavier Bluzen
(Divine Fur)

Carpenter Brut

Silver Scepter
TBA
Comfortably Numb
(Hey You)

65daysofstatic
(Decomposition Theory)
TBA
Flatbush Zombies



Synthetica

TBA
Weezer
TBA
Yeezus
TBA


Ancient Hunters

TBA


Rolling Stone

TBA
Avril Lavigne
TBA
HELLYEAH
Trivia
Standing Ripples are inspired by the concept of Stands from JoJo's Bizarre Adventure. The name of the concept is even a reference to both the shorthand (Stand) and it's meaning (Ghostly Ripple).

One key difference is that if Standing Ripples interact with the environment, they can be hurt and attacked like a normal character. Additionally, they can be seen by anyone.

Standing Ripples could possibly be seen as a new extension of the music numbers that have been present in both the original Fantendoverse and the new Fantendoverse- where as music punctuated pivotal moments in past stories, now they are literally powering characters.
Coincidentally, Standing Ripples and Stands were both introduced in the third "part" of their respective series' on going narratives- Standing Ripples in Phase 3 of the New Fantendoverse and Stands in Part 3 of JoJo's Bizarre Adventure.
---