One message = like for luigi.

Welcome to Fantendo, Yoshipea!
Fantendo is open to fans of practically everything. Our wiki hosts ideas for fan works and original media, such as game ideas, creative writing, webcomics, and more. We hope you'll stick around!
Before continuing, please read our rules and article standards. They're here to keep everyone happy and safe. As long as you follow them and know your rights, you can make whatever you like!
You can see what we're editing at Wiki Activity. To chat with other Fantendo users, check our recent blogs and Discord server.
If you need help, or have any questions or concerns, contact our administration team. They're here to help! If you need an admin, look for someone with a brightly colored username or avatar border:
That's everything. Have fun, and let your creativity shine!
This message was sent automatically.
OH HALLO
its a me User:icebird2019

Icebird2019 (talk) 02:11, October 26, 2019 (UTC)
Reply from you on my wall
huh? Im doing good right now
Icebird2019 (talk) 22:50, November 17, 2019 (UTC)
Hellow
Hello, I just started editing on this wiki. Would you like to help me with my page, Super Nitro Team Kart Racing?
https://fantendo.fandom.com/wiki/Super_Nitro_Team_Kart_Racing
One of my doubts is if I should characters and tracks from Sonic & Sega All-Stars Racing/Transformed as well? Draft227 (talk) 23:37, November 17, 2019 (UTC)
Re: About my game=
I don't see why not…?
You're not prepared to do this alone, eh? I can help you with Loogimon (P.S. I had an old account here, forget what it was, but I'm expierienced here) KoopaTroopa448 (talk)
fantendo.fandom.com/wiki/User_blog:Freddythecute/Fantendo_ultimate_custom_night_rethinked 
please check it out you are in it
Hello Yoshipea
Here are some image for a new Mystery Dungeon game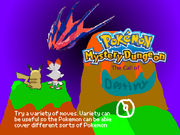 Omega138
(
talk
)
r.e.
I never have been a fan of Pokémon, and so I don't really know much about the art design of the series. Recolors are completely okay on this Wikia, they are only looked down upon when used in extremities, such as in recent incidents. I'm not sure what the point of you're message was, but if it was a question of some sort, I would be happy to answer it.

Small things can make big differences.

We're still not sure what the motive is behind posting hundreds of hideous recolors on the Wikia. In a recent discovery, it appears that the beginner of this "trend" (Leonard The Dark Bowser Annihilator (t∣b∣c)) has a youtube channel in which he features his recolor creations. It is believed that he inspired others to begin creating recolors here. I have no idea why anyone would take joy in such a stupid waste of time, but hey, everyone has their thing. This problem, as you have already probably seen, has been addressed in several blogs, but there still has been no decided solution to dealing with this problem. I firmly believe that these recolors should be stopped, especially with these new discoveries of Leonard's youtube channel.
Community content is available under
CC-BY-SA
unless otherwise noted.