Yeah, I kind of agree. -- Lumoshi (talk) 02:00, September 3, 2014 (UTC)
Notice
Congratulations! Your Smash Bros. game, better known as Super Smash Bros. Havoc, is part of the final 20 candidates for my Top Ten Fantendo Super Smash Bros. Games! Be sure to reply soon for approval of your possible spot on the list! Thank you!

I just need a little bit of love...
Community Draw
I've been doing this thing called Community Draw, where I say what fanon character to draw and people draw it.
This week's character was Speedy, if you want to see all the speedies click on this link
Questions
I have 2 questions for you. One, are you ever going to continue Super Smash Bros. Havoc? And two, can I use Speedy in Fantendo Brawlers?Matthew the great! (talk) 02:10, January 27, 2015 (UTC)
Celebration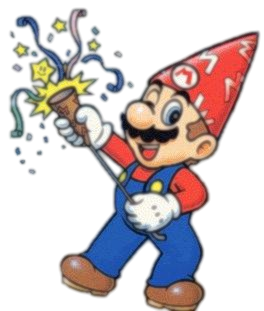 Happy boopday Jasper!

I just need a little bit of love...
My Bad
I didn't know about the badge protocol- I had no intent of getting badges whatsoever. I apologize for unintentionally alarming you. SupremeKibitoKai
Roster Evolution
Could you please put in your roster for my game? Thanks! LaserVP7 (talk) 20:11, March 14, 2015 (UTC)
happy birthday

hey, i was looking back at old games and shit and came across one of ur old ones that id always been pretty into a few years back. im not even that educated on the mario series at this point but i want to do a bit of fan game contribution so i figured it was worth a shot - could i adopt super mario world: wii? jw, ~ TechBreloom (Talk)
ya np TechBreloom (Talk)
Dude-- I need your roster for the next round. I know you are here, I just saw you in the chat room LaserVP7 (talk) 23:02, March 22, 2015 (UTC)
Hey,  you have been selected as a jury member #3 in LaserVP7's Roster Elimination game. Come one over and vote for the Winner LaserVP7 (talk) 00:27, April 2, 2015 (UTC)
Add me to your Wii U
My Nintendo ID is MegamanX20100. The brackets are about to be made for this weekend's Smash tourney.
Star Warrior Terra (talk) 17:21, March 27, 2015 (UTC)
Hey Jasper.... I have a feeling that you may not be ok with this and that you may say no. But I'm gonna take a gamble and request this.... I know that you were one of the people that called me out on the skimply dressed girl cosplaying as Mario... so I wanted to ask if you can help the character look more appropriate by editing it in Photoshop. I tried to do it myself in Paint.NET, but its completely failed. I don't know of anyone else to ask anywhere about it, and you came into mind because you were one of the first to call me out on it. Can you please help? If not its alright. Please respond ASAP. Thanks in advance! I'm a kid with an afro... what else did you expect? (talk) 03:55, March 31, 2015 (UTC)
It's all good! Thanks for responding, and don't worry I'm determined to make that character look more appropriate for the F-Zero universe! Although.... the midriff may stay... but the clothes will be fixed somehow! I'm a kid with an afro... what else did you expect? (talk) 04:07, March 31, 2015 (UTC)
Hey
Um, wikia is glitching on me again when I try to make blog, can you fix it?
Werewoof16 (talk) 12:13, April 6, 2015 (UTC)
Warning Response
I'm sorry for doing that to Doodlefox, I won't flame at users again... Should I send him an apology message?
I feel like it is the right thing to do.
Werewoof16 (talk) 23:32, April 14, 2015 (UTC)
About Featured Articles
I want to nominate Peter Pika for FA again. How do I do this with something thats already been nominated once?
Thank you, didn't expect to reply that fast. I won't be spending most of my time on this wiki because I write most of my articles on Sonic Fanon Wiki. They are more sonic related. --Juely 08:15, May 2, 2015 (UTC)
Oh, sorry about that. I thought that it was just an actual Paper Goomba sprite, and I just recolored it. Sorry, I'll make new ones as soon as I can.
Didn't do any trolling
I've already explained myself.
666Euphoria666 (talk) 19:24, May 4, 2015 (UTC)
Ban
This was already solved with a different admin, there was really no need to ban me with no evidence.
666Euphoria666 (talk) 00:18, May 5, 2015 (UTC)
About ban
http://fantendo.wikia.com/wiki/User_talk:Star_Warrior_Terra
And a different admin who I cannot find.
666Euphoria666 (talk) 01:06, May 5, 2015 (UTC)
Okay
Thank you.
666Euphoria666 (talk) 12:29, May 5, 2015 (UTC)
Please
Can you please unblock Emerald the Dark Wolf please? She has been acting a bit rudely because her life has been quite tough along these last days for a reason I know (I´m not telling, she asked to keep it private) and she is very sorry.
Thank you,
.,-TOPaz ,.-
Gary was here
This is a warning to stop being jealous of my girth. YOU CAN'T RUN FROM IT
Gary Mothering Oak (talk) 04:09, June 10, 2015 (UTC)
>loves Cough Syrup and Kill Your Heroes
>SonicWiki instantly becomes senpai
The definition of plagerism, and why you have no foot to stand on.
According to dictionary.reference.com, plagerism is defined as an' act or instance of using or closely imitating the language and thoughts of another author without authorization and the representation of that author's work as one's own, as by not crediting the original author.
With that said, uploading this again, because it was NOT plagerised. Credit was given, link to the original was provided. I will admit, ORIGINALLY, as a gag, I edited the original, but he asked me to refrain from doing that (and I acknolodge that, I have not edited his original article since), so I made my own article. Fair use. Parody. Checkmate. Ban me? I'll post it somewhere else. Learn what plagerism is before accusing me of doing it. Thank you.
How can I get my Nintendo NX page revived? I planned on adding onto it. I thought Fantendo was the perfect place to include a fan-made version of what the NX will be like, with a clear statement that it was not the official information at the top. Please help.
OrdinLegends (talk) 23:26, June 28, 2015 (UTC)Splatoon 2 is my own fangame for NX, and I was hoping to have it as well as all other game designs I do on one page for the NX, including a Super Mario Galaxy 3 game I've made. Each already has the NX logo on it, and is intended as a fangame for the NX. Advice?
Do you know if user subpages are deletable? Because I have a ton and they're kinda annoying to see in the search bar but I remember hearing from somebody that you couldn't. thx

Middy (talk)

Oh, alright. But still, as I keep on saying, a lot of what happened in the past two days has been a lot of misunderstanding. Hopefully nothing like this will happen again. Outside the government, beyond the police...

The 21st century is when it all changes. 02:21, July 8, 2015 (UTC)
jasperbot
what i mentioned ~ TechBreloom



Why did you delete my voting page?
It was rude considering i was being serious about it the whole time, and it was deleted after on,y one vote was in. I'm not going to remake it, but for future reference, don't do it again. If you do, I'll report you for vandalism.
Warnings
I've been getting warning about breaking rules multiple times when I've broken them once. Is this a glitch or a mistake on you're part? Could you help me out here?
A Reminder! (To all Fantendo Smash entrants)
The tournament is starting tomorrow, and I plan to have it begin at around noon, EDT (Eastern Daylight Time). I know we have different schedules and time zones, so please notify me as soon as possible so I can accomodate for that.
A friendly reminder as well; you must be on the Fantendo chat, at the very least, and I suggest you move to my Twitch stream's chat during your matches. Moreover, at least have your full username as a ping. If you do not know how to enable pings, please ask one of the regulars on chat. This is so we can keep very solid communication throughout the tournament, instead of us searching each other out (as was what happened last time).
Good luck to everyone, and happy Smashing!
Star Warrior Terra (talk) 16:38, July 17, 2015 (UTC)
Could you contact your opponent for the Pokémon Showdown tournament (if you don't know, check here) and attempt to find a time when both of you can be on chat to do your match? It'd be much appreciated, as the tournament's been quite stagnant (probably due to incompatible time zones). -- Lumoshi (t • c) 17:03, July 17, 2015 (UTC)
Half an hour until the tourney begins!
Just a small reminder once again that the Fantendo Smash tournament begins in half an hour. If you're around, please make your way to chat!
Star Warrior Terra (talk) 15:36, July 18, 2015 (UTC)
I didnt though, From jaipom
nevermind read it wrong sorry, From jaipom
I dont really care
Im not going to go back and forth with you. Please leave me and my artwork alone. And honestly the guy could have said that alot nicer. But saying someone's artwork who has spent time, and effort on it creepy, is just downright rude. And i dont really care about your opinion. Never negativley comment on my artwork, is you have somethign to say leave it on my talk page. Thank you and have a wonderful day, or not. I really dont care
~~rickster1~~
---
and when did you say that?
Simpson55 clone (talk) 20:09, July 27, 2015 (UTC)
---
but it's not the same problem here...
Simpson55 clone (talk) 20:50, July 27, 2015 (UTC)
---
but it's not spam....
Simpson55 clone (talk) 20:59, July 27, 2015 (UTC)
---
who are you to judge? 
Simpson55 clone (talk) 21:04, July 27, 2015 (UTC)
---
you're a coward -_-
Simpson55 clone (talk) 21:11, July 27, 2015 (UTC)
nice job with 8 or more lucky edits
nice job with 8 or more lucky editsDawnoftheplants (talk) 03:57, August 3, 2015 (UTC)
Hey there, SonicWiki!
We, the FF2015 Development Team, noticed that you signed up your original series, iPenguin and August Blade, for the abandoned project Fantendo Funfair, but have not yet signed up for Fantendo Funfair 2015. We were wondering if we had permission to create an attraction based on your old submission for you, if you would not like to participate in FF2015. If you would not like us to create an attraction for you based on your old submission, that's alright. Just let us know on TechBreloom's talk page whether or not we have permission to create this attraction for you by August 16, 2015; if you do not reply by then, we will assume we do not have permission to create this attraction. You still have time to sign up if you were unaware about the new project; just leave your submission here! Thank you.
Yours truly, the FF2015 Development Team
i was doing it thoughtlessly and ig there's no reason not to ~ TechBreloom



ight sounds good ~ TechBreloom



hello, just wondering if u had any preference abt the genre/details of the ipenguin attraction before i get into development, as in like if u want it to be more mainstream w speedy/climber, based more on the mission subseries, etc ~ TechBreloom



whatev u want that sounds good ~ TechBreloom



22:43, August 7, 2015 (UTC)
spam his name is ????????
I MEAN about the pokemon I made you removed
You're an Inhuman Monster!
Every time I remove what I removed, you put it back in by force! I asked you a zillion times to leave it alone, and you didn't listen to me even once! Why won't you leave my edits alone?!  
...
Please stop intentionally abusing people younger than you by spamming on their talk page messages that are not under their own category, thanks to your message, I'm already thinking on archiving my talk page for the third time. Sorry if this offended you. Chill Out! From Kirbystar247 (talk) 19:49, September 12, 2015 (UTC)
Admin Request
605619: I am requesting temporary promotion because I want to be admin too. I can get everything done within everyone.

--605619 (talk) 03:03, September 27, 2015 (UTC)
...
Please DON'T post on my message wall - especially if it's a warning without me knowing - without putting a header above it. Such breaks the official rules, offends me (The warning, not no header) and, quite frankly, I'm just about to post a 3rd Archive :( Hi! I'm KirbiMiroir! (talk) 18:48, October 3, 2015 (UTC)
What exactly qualifies as a "spam blog"?
User:MarioFan5050(talk · edits) 23:30, October 4, 2015 (UTC)MarioFan5050
Ah, I see.  I just happen to go on another wiki, that, you know.
Well then I do formaly apologize.
User:MarioFan5050(talk · edits) 23:36, October 4, 2015 (UTC)MarioFan5050
LOOK! I am just a publisher, for those that are making the games!
RE:
Sorry
---
Yeah, I knew that it was going to inevitably happen after seeing the messages. I appreciate you waiting until after my birthday though; that was really kind. The administrator tag as well as the other custom tags are still showing up on my page though (the border is gone); I've tried refreshing a few times and I'm not sure if that's just a glitch or if it's something that needs to be manually removed. Thank you for the birthday wishes by the way!
Sorry
I was trying to make a math joke there
You know, multiplication and exponentiation and stuff… ~AgentMuffin:)
Okay, I guess that makes sense. But I don't do this kind of thing often so it's kind of a big deal to me… I'll figure something else out
Sorry again. I'm really not trying to cause trouble. I guess I just post too much and make too many jokes. Then again, I pretty much tend to only come on here when I'm bored and have nothiActually, never mind, who cares

~AgentMuffin

:)
Delete my blog post
Hello, SonicWiki
Can you please delete one of my blog post here: (http://fantendo.wikia.com/wiki/User_blog:763492/My_fan_artworks_of_Nintendo_characters#WikiaArticleComments)? It shows my fan pictures of Nintendo characters. The reason I asked this is because I forgot to copyright my fan arts (although those Nintendo characters are not my original material) so nobody can steal them. I was afraid of that. I shouldn't post my drawings on wikia if they're not copyrighted and protected. And I should copyright my artworks, including my fan artworks, before I post them on this site. I don't want everyone or everybody to steal my arts.
So can you do that for me please?
From, 763492
Delete my fan arts too
Thanks for deleted my post with my fan-made Nintendo arts, but can you also please delete all of my 9 Nintendo characters fan arts (http://fantendo.wikia.com/wiki/File:Animal_Crossing_-_Mr_Resetti.png), (http://fantendo.wikia.com/wiki/File:Splatoon_-_Judd_the_cat.png), (http://fantendo.wikia.com/wiki/File:Splatoon_-_Inkling_girl_%28orange%29.png), (http://fantendo.wikia.com/wiki/File:Splatoon_-_Inkling_boy_%28blue%29.png), (http://fantendo.wikia.com/wiki/File:Pokemon_-_Psyduck.png), (http://fantendo.wikia.com/wiki/File:Pokemon_-_Cyndaquil.png), (http://fantendo.wikia.com/wiki/File:Pokemon_-_Bulbasaur.png), (http://fantendo.wikia.com/wiki/File:Mr._Resetti.png)(which's the same, but I accidentally replaced the other Mr. Resetti), and (http://fantendo.wikia.com/wiki/File:Animal_Crossing-_Tom_Nook.png) from a "News files on This Wiki" page (http://fantendo.wikia.com/wiki/Special:NewFiles)? Sorry to bother you again, but I just needed your help to delete my uncopyrighted pictures that I shouldn't have post. Also, that I forgot to mention that I would get permission from Nintendo to use the rights of their characters before posting my fan arts of them on Wikia.
Thank You
From, 763492
Please don't get mad at me for this
I don't get how that one comment warrants a warning. I've seen people get off scott-free for worse. Either way, it still conveys a meaning, however exaggerated.
That aside, can I just explain myself here?
First I try to be a part of the community, to crack some jokes and make some friends. Then I get made fun of for "trying too hard to be funny" or something. So I wean myself off of comments for the most part and try to make a really quality fangame or two. But no matter how much effort I put into a game, no matter how long or detailed the articles are, people ignore them for the most part. No meaningful compliments, no constructive criticism, not even any karmically appropriate bad puns or anything. Then I become disinterested in the games, and I start looking for things to improve on that could make the wikia objectively better. But guess what? I make a community vote to add a bit of HTML on some pages, and unlike every other discussion that anyone else makes, almost all the comments are arguing about the pages themselves, attacking me for mentioning them. So after a while, I make another blog about categorizing templates, thinking it could be some big thing, that we could all work together to knock out 1000 Insight thingies. And down in the comments, the same spiel happens. I'm the only one working on the thing I suggested. Everyone else is just complaining about the Insights themselves, or else saying the work isn't worth it, and basically attacking me for thinking it is. And this is just recently!

Listen, I know you reap what you sow and all that, but I just want to have a good time and I feel like people are just hating on me for no reason. Were I insane and/or a few years younger, I would've gone crazy long before now and made a billion wikias about how much Fantendo sucks or something dumb like that. But no. I've stuck with this place through some really hard stuff, including the death of a relative, believe it or not. But of course, none of that matters. I'm still some dumb spammer who won't leave this place alone, an annoying idiot who's done nothing to be an asset to the community, aren't I? Excuse me for getting frustrated at the fact that no one treats me at all well, no matter what I try to do to shape up.
…I'm sorry, that was a bit much, wasn't it. Probably won't change much of anything, either. I just really needed to vent. I'm not feeling good in the least. ~AgentMuffin:)
Sorry again for the long, emotional message… I was tired, and already kinda upset over things before I got the warning. I guess that's also why I took the disagreements in my blogs' comments the wrong way? I'm starting to feel a bit better, thanks for the kind words about some of that stuff
Anyway, as for the whole spam issue. Clearly we perceive this term as entailing some different kinds of things. The Rules page defines this as mass amounts of pointless comments, but that doesn't seem to quite be the case based on some of the warns I've gotten. I think I'm mostly grasping what you guys mean by it but I'm still a bit confused… Overall I think I'll just make less comments in the future and try to produce more content instead, just to be safe.
I guess I'm used to the leniency and attitude of my other community. So I've been having problems adjusting to the atmosphere and expectations of this place after being known as a responsible admin/crat elsewhere (by their standards anyway) for several months, and a good contributor for the same amount of time before that. I'll try harder to fix the stuff I'm still doing wrong

~AgentMuffin

:)
Hello, SonicWiki! I am here to ask you to delete all the comments (except agentmuffin's last comment and my last reply to him) in Princess Abby, because I completely rewrote the article and made a new design and..yeah.
Ohai SonicWiki! ~ Reply please!
Pastebin
Thanks again for the help, I really appreciate it ~AgentMuffin:)
re: badges
thank you</message acknowledgement> ~AgentMuffin:)
Important message
Hello. I made a peace treaty with Arend and agreed not to bother each other since he apologized for his actions.
However while I ended my grudge against Arend, I still am really fucking pissed off at Fantendo since they shut down my wonderful wiki called Ultimate Mario Fanon Wiki. It was an invasion of nuclear proportions and a complete genocide of all of it's content and it deprived me of all the power I had there.
Such an invasion provoked me to retaliate. I was considering forming an alliance with Fantendo against another wiki but Arend refused. So since Fantendo destroyed UMFW, then I will conquer this wiki as a justifiable retaliation.
So I created a Wiki with a similar title to Fantendo where I edited and deleted your talk page and deleted it to have a constant notification bug. I will only get rid of the bug is you and Lumoshi promote me to Bureaucrat here and then demote yourselfs. Either surrender to me, or deal with the notification bug for the rest of your time spent on wikia.
And your friend Arend isn't going to do anything about it because we agreed not to bother each other. I will soon become the leader of this wiki. MUAHAHAHAHAHAHAHAHAHAHAHAHAHAHAHHAHAHAHAHAHAHA! Ultimate Mario Gamer 9 (talk) 15:12, January 19, 2016 (UTC)
SSB Roster Evolution All-Stars
Heyo! Would you like to participate in the first All-Stars round of the Super Smash Bros. Roster Evolution? I've tallied up the points and you've been selected to either compete or be a reserve / voter! The results can be found here. Please contact me back so I know how many spots are filled and if I need to add more peeps! Thanks!

People like you are hollow. You're full of empty promises.
flaming
i wasnt even flaming because i wasnt actually being serious. Outside the government, beyond the police...

The 21st century is when it all changes. 20:41, January 29, 2016 (UTC)
The message is obviously not serious. If you actually read it, you can tell by the way it's not actually directed at anybody. The word "you" (not as in you personally, but as in the word) is the only part that directs it towards anyone, as "you" could literally refer to anyone. You've been there when I've actually argued with people. I don't mess around like that, I call out them by name. People even said after I left that they "actually can't believe [i] was being serious". Maybe they can't believe it because I wasn't?? Outside the government, beyond the police...

The 21st century is when it all changes. 20:55, January 29, 2016 (UTC)
I'm assuming you had to go to my userpage to ban me or something? What's the first line on my userpage ignoring templates? Outside the government, beyond the police...

The 21st century is when it all changes. 21:14, January 29, 2016 (UTC)
But it is really obvious for these reasons that the message was not serious. Surely you can see that my case actually has evidence whereas your reasoning is that "it's possible to lie"? It's also just as possible (and the thing that's actually happening right now) to tell the truth. So what's better, the side with actual points to put forward or the one with nothing other than "maybe it could be a lie"? Outside the government, beyond the police...

The 21st century is when it all changes. 21:23, January 29, 2016 (UTC)
The evidence is that the message in question is evidently not worded in the way that i would word a personal attack, as well as that even if it was an attack, who's going to be offended by it? Nobody, because the message is not aimed at anybody so therefore there is no target which means no recipient. The other evidence is that it is explicitly stated on my profile that I am not being serious in events exactly like this, as well as our previous conversation where you accused me of hating you to which I clearly replied that I am not being serious when I say things like that/this, which was mere moments before I sent the message you're accusing of being flaming. Outside the government, beyond the police...

The 21st century is when it all changes. 21:39, January 29, 2016 (UTC)
Alright then
Tell her apology accepted Ferrox (t∣b∣c)
Dapper birthday, mate :D

I just need a little bit of love...
Why
Why you blocked Pop-Fizz
Wait
I'm who posted that why you blocked Pop-Fizz
'~Dmaximiliano'~
RE: (Untitled Mensage)
But he was making Nintendo 64 Masterpieces
OKAY I STOP Heichaiboz (talk) 03:52, February 13, 2016 (UTC)
WHY DO YOU KEEP DELETING EVERYTHING I MAKE?!
Seriously, not to be mean or belligerent, but why is it that whenever I try to make something or improve on others' work, you always delete it?! It's not fair, it's mean, and it's a waste of my talent! Don't I deserve the same rights as everyone else?!--Billy Kraus (talk) 21:59, February 16, 2016 (UTC)
Hello. I am a new user and I heard that you are a crat on Fantendo. An admin unfairly deleted a blog post that I made so can you restore it? Thanks. SuperStarWario (talk) 22:12, February 19, 2016 (UTC)
It was not a troll blog, it was a blog with a theory about Mario. In the blog post I was talking about Mario and did not say anything trollish. If you skim the deleted content, you will know that I was not being trollish in the blog.
Since the blog was not trollish in any way, it should be restored. SuperStarWario (talk) 23:12, February 19, 2016 (UTC)
Hello, SonicWiki
Can you please delete my article I made right here: The Banjo-Kazooie Movie? Because I did not realized that somebody already made that fan idea which is this Banjo Kazooie (Movie), go figure. Live and learn.
Thank you.
Sincerely, 763492
regarding sysop elections
Based on the community discussion/vote, it seems like the general consensus is that sysop elections should come back (27/33 voters supported the motion). I just wanted to get your views on the whole thing and whatnot

I just need a little bit of love...
What?
How was I not elected for the sysop election? I am a pretty decent choice for an admin. ITV Dude (talk) 10:38, March 11, 2016 (UTC)
About the sysop election
Yeah, I'm okay with it - Ferrox (t∣b∣c)
Things concerning UMG
And don't worry, I'll really try to ignore him this time. But there's two things I probably should mention.
Before SSW suddenly came here, I've left UMG alone for two months. That means that UMG could pop up anytime he wants (unfortunately) without anyone of our wiki deciding to talk to him.
I actually haven't talked to UMG on his blog when Agent Muffin showed me that. I was about to, but decided to stop because it could possibly escalate for days like every other time, and obviously its not worth my time.
I feel like mentioning the latter's especially important, because you (and Exo by extension) seem to think that I'm getting obsessed with UMG all over again, but aside from the arguing with SSW, I don't really see why that prblem would occur again.
To be honest, I'm more afraid about the fact that UMG literally forces his targets to pay attention to him after being left alone, seeing that his SSW charade caught all sorts of attention from all the active users.
Oh well, I'll just ignore him the best I can like last time. 'T'is the best I can do right now.

rend (talk) (blog) (edits) 00:58, March 30, 2016 (UTC)
Vote on .snickedge becoming a chat mod
Since Skype seems not to be working (in 14 hours we've had only 5 responses from our admin team concerning this) I need your vote on whether you believe .snickedge should be a chat mod.
His original username was GetRektFgtLOL, you can see this in the history of his user page - Ferrox (t∣b∣c)
Delete my Fan fic
Hello, there SonicWiki,
Can you please remove my fan-fiction i made (1, 2, 3, 4, 5, 6, 7)? Because when I read the comments on most pages of my fan fiction, nobody like it. And I thought they would like it.
So can you please do that for me?
Thanks
Hey, not sure I expressed this very clearly on chat earlier, but thank you sincerely for the kick for linking that page. Sometimes I need people to call me out on shit I'm not thinking through… Regardless, it shouldn't happen again. ~AgentMuffin:)
Wait wat
Why u baned me
Dude get back on chat
I started thinking of lines for a rap-rebuttal and had to get them down, so here I am now. I honestly think it's pretty good ~AgentMuffin:)
Hiatus probably
So my laptop charger got destroyed earlier today, so that's gonna severely limit my access here. I'll still be on but just not as regularly until I get a new one. Thanks, sent this to you since I can't access Skype on the device I'm currently using.

Faith is a lie, love is a lie. Only death is certain, and you, you're too blind to see that.

Officialtheface (talk) 23:32, June 5, 2016 (UTC)the wordmarker33 just spammed my pageOfficialtheface (talk) 23:32, June 5, 2016 (UTC)
Officialtheface (talk) 23:38, June 5, 2016 (UTC)I'm sorry plz I promise to not do it plz I didn't really knowOfficialtheface (talk) 23:38, June 5, 2016 (UTC)
Officialtheface (talk) 18:10, June 7, 2016 (UTC)I got mad on the wiki and I wanna report myselfOfficialtheface (talk) 18:10, June 7, 2016 (UTC)
Bradley
May as well just ban him, he's been banned at least three times in the past for the same reasons, vandalism, he's clearly not learni, that's just my opinion anyways.
New Message
Hey i'm sorry to break rules, and i have a new game is Star Fox Rising. This could be return, and i was stupid to break the rules.
Can we chat
Can you talk to me on my wiki's chat pls? Thanks. Here's the link.
Any update on my ban? If you must, contact me on Craftendo chat. Also, I apologize for wasting not only my time but your time yesterday with the server opping bullshit. It's fair why I don't have permissions, and I shouldn't have spent hours arguing about that. And yeah, that's all I have to say. Contact me as soon as you can pls :) thanks

The Coldest Guy Around (Talk)

Oh my bad, here's the link if you need it: http://craftendo.wikia.com/wiki/Special:Chat?useskin=wikia
Flaming?
Hello. Please, may I know what "flaming" is? I really thought that Exotoro begun by saying I made a "monkey" out of her because I edited a comment to not say "shit", then proceeding to delete all comments.
It's not just that.
To be competely honest, it was a long, and I mean looooong time coming.
I know I broke the rules. I just wanted to know what I did.

22:24, September 17, 2016 (UTC)
im not going to say anything so have a nice day
Awaken Pls
hello its me ice i want you to awaken on chat so you can delete http://fantendo.wikia.com/wiki/Icing_Ironic for me pls
thanks

Why? In a past time/day, A Fandom User getting blocked by SonicWiki during creating many to be deleted pages?
After blocked, Is already deleted pages and the image in page?
SonicWiki deletes page
Rhomp (Along with image)
Whittle (Along with image)
Purple Koopa Bro. (series)
Tiki Xylophone (along with image)
This deleted in 2012
Ban
Can you please ban me for indefinite Jasper? Thank you.
On Pyrostar's promotion
Greetings. I see you've recently promoted the user Pyrostar, from chatmod to admin. I would like to express my deepest concern for this decision, as I am certain Pyrostar is not in the least ready for such a position. I'm of the opinion that he shouldn't even have been given chatmod rights, considering he didn't even know how to unban someone, let alone admin rights. Moreover, he has shown extreme immaturity while handling chat issues, so I feel like him having even more power than before, will make him even less likely to put in any effort for improvement, as his promotion is basically telling him that he's been doing a good job, when he obviously hasn't. I would like to request his demotion on those grounds. Shogun12 (talk) 15:44, December 13, 2016 (UTC)
Socking?
Hey who was .myuuna a sock of? Scratch showed that you banned them for socking.

Question
Can I add some of the features SSB Havoc had?
Clint242 (talk) 02:20, January 11, 2017 (UTC)
Sup Canuck. IM FACE, AND I'm not a Canuck. You're hacked
Why are the four users I listed blocked?
Why is Popomcnuggets, Danny DeVito, ShinySnivyStudios, and Mario call of duty fan blocked indefinitely, shouldn't he/she recived a warning or a temporary block? Personally I prefer the air. 23:34, February 21, 2017 (UTC) User:FalcoLombardi99 sent this to you
Deleted this one please
Hello, can you please delete this fan fic I made?
Because some people on the comments started to complain this thinking it's highly inappropriate when it's story about Sonic getting overweight after eating his chillidogs.
Characters getting fat is not necessary to be inappropriate. Besides I rated T for teen in the infobox.
Shamrock
Hey, you created Shamrock didn't you? I noticed you seem to have lost interest in using her, and her article seems kind of short. Is it OK if I adopt the character? I mean, I respect you as a crat and understand that you don't have to give her up. I was just looking to clarify that you don't want to use her anymore. Thank you in advance.

WAKE ME UP! (Wake me up inside)

Re to Re: Shamrock
Sounds good to me my dude.

WAKE ME UP! (Wake me up inside)

Please deleted two of my unfinished fanfics
Hello there,
Can you please delete two of my unfinished fan fictions? Because I decided to scrap them.
I'm just wondering. Personally I prefer the air. 18:06, April 15, 2017 (UTC) This was asked by User:FalcoLombardi99.
Oops
Didn't know edits to sandboxes or anything user page related was chronicled in Wiki Activity. Sorry
Pokerninja2
nova
hey it's nova. i'm having trouble accessing internet atm but i should be back active in probably a week. my internet's capped and i can't seem to access skype so sorry for the inconvenience. NovaPen (talk) 09:26, May 10, 2017 (UTC)
Can I please delete the heading now
Can i please delete it for my Sunshine 2 page now?
Carterma (talk) 20:01, July 2, 2017 (UTC)Carterma
you deleted my pages
why did you delete my pages Paper Mario:Cardboard Catastrophe and Super Mario 64 2: The New Castle could you restore them thanks bud : ) 
my deleted pages again rofl lmao kekek
so i decided to check on my pages after being gone for a month or so and i came back to them being deleted and i have no idea why because i was gone lol can i have them back. my name is ShyGuytheBro btw xd.
yes i want all of them restored, i didnt get a notification for your post so i just saw it today. :thinking: ShyGuytheBro (talk) 04:42, September 28, 2017 (UTC)
hows the progress on the halloween skin? you said there was work on it 13 days ago and we havent heard word since
just wondering how far along it is by now
Deleting a file
can you delete File:WuhuSymbol.png because the image aint really coming up. thank you

dabbing is an old meme

oh shite just shows how you how long ive been inactive on here. i don't wanna be annoying but it may be a bit of a back and forth cause knowing me i probably will change my mind on what i want the table background to be, but for now could i get http://goldwallpapers.com/uploads/posts/animal-crossing-wallpaper/animal_crossing_wallpaper_008.jpg and listed under "ACFA". thankq !!
heyo
i have to sleep right now but i left you some skype messages that i feel are important to read because they circulate around things that may or may not be a problem
💀 ♪♫♬ fear thy name: extermination · esecrate, inhale the fire ♪♫♬ 💀 (Athena)
Category Removal
There was one article I could not remove the Fanon Category from as it's a Blog? It's a weird one anyways I've left the link here so if you could get rid of the Fanon Category that'd be greatly appreciated, thx Jasper :3
Shadow Inferno (talk) 08:18, December 7, 2017 (UTC)
Two Things
THANK YOU so much for helping out, I've been waiting months to lay waste to those categories and that swift deletion is the icing on the cake.
Sorry if I came off a bit harsh to Amitt4 I acted emotionally and worded what I said under the pretense they added that category back out of spite.
Shadow Inferno (talk) 09:05, December 14, 2017 (UTC)
WHO DID THIS
ROBLOXNoob246 (talk) 00:01, January 27, 2018 (UTC)i found my demo in the fanfeed!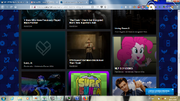 ROBLOXNoob246 (talk) 00:01, January 27, 2018 (UTC)
Rewrite
There are nothing wrong with my pages! Why you put a "Rewrite" template?
ColinMarques5 (talk) 11:13, February 18, 2018 (UTC)
C'mon!
It's just a wiki, list can be even allowed.
ColinMarques5 (talk) 11:19, February 18, 2018 (UTC)
how do i do crossouts in articals?
thanks!
sorry for that empty artical with the template in top, i shouldnt of made it late at night and i should of waited untill, today --MARIOFX948
where are the rp forums?
Recent Blog
I wanted to apologize about the stuff with Tiger's blog. You guys don't deserve that. Somebody495 (talk) 06:33, April 21, 2018 (UTC)
Você baniu meu pai? 
Destes ban no vovô?
Baniram meu bisavô!
Ned Stark
May I have permission to remove the rewrite template, since I have revised my article to provide canon information, and split the fanon sections into seperate parts? Thank you.
SwerVFuture (talk) 20:25, May 7, 2018 (UTC)
Can I Delete a Page
I Made RhythmWare DX & Pyrostar Just Put "Your RhythmWare DX page is literally just stealing content from RhythmWare without permission" in my Talk Page & I wish i can Delete That Page. 
- Aspenpellot
Hello, there was an error on a Artical called "Mario and Luigi Inside out" and for some reason on wiki activity. I saw my name on it. And I didn't make it or edit it. What happened?--MARIOFX948 (talk) 16:13, May 13, 2018 (UTC)MARIOFX948
Nvm I think I accidentally pressed the edit button while looking at it.--MARIOFX948 (talk) 16:19, May 13, 2018 (UTC)MARIOFX948
Paper Mario art for my game?
Would it be alright if I used art from your Paper Mario: The Stones of Old game as Alternate Variations for my game Bowser's Tower Trouble?
Pokerninja2 (t∣b∣c)
Hey admin
Hey SonicWiki, I'm so sorry that I spammed! But that was my fault, I'm sorry. I'll stop bro! Sorry but that "last" warning was very sacredly! Ben
The image
I'm just nervous that my wiki page will be taken down for copyright.
Mitchell20 (talk) 22:42, July 11, 2018 (UTC)
MARIOFX's spam block
Remember the 1 day ban you gave to Mario FX yesterday? Well, can I delete it because the 1 day is over?
Reply to what you recently told me
OK. I accept that. Invincible Racoon (talk) 19:44, August 5, 2018 (UTC)InvincibleRacoon
the block
First, I want to thank you for not banning me for 3 to 6 months, I appreciate it, but when, how, and which forum did I spam? (I'm guessing it was the binary counting) --MARIOFX948 (talk) 23:53, August 5, 2018 (UTC)
how?
How do I put polls on articals/blogs? --MARIOFX948 (talk)
weird image uploader
Sorry to bother you again, but I'm trying to upload some SSB CCS artwork, but it keeps saying "oh no. The evil wizard turned the file name to knuckle joe By MARIOFX948" Do you know why? --MARIOFX948 (talk) 00:55, August 21, 2018 (UTC)
======================================================================
Hello, can you please delete https://fantendo.wikia.com/wiki/Super_Mario_Fighters!!_(Fx948) I'm going to work on it in "a sandbox" --MARIOFX948 (talk) 00:28, August 22, 2018 (UTC)
Sorry to bother you...
How do you make a template look like... well... a template? Because my custom template doesn't look like one. Please help.
Up Up the Cat (talk) 13:57, August 22, 2018 (UTC)
I'm very sorry
Please delete the comments that are rude here please Here. I'm so sorry, people won't stop, I've asked them to, delete their comments, they say no, at least stop, they say no. I didn't want to have to come here and bother you, but they seem to be reaching harassment/ bully level. Please help. I AM VERY SORRY! Up Up the Cat (talk) 19:59, August 27, 2018 (UTC)
doot
Hey I am a person
a request
yes hi i would like to request that my super smash bros NXIS page be restored, i just realized that when i stopped using this site along time ago i forgot to copy down that page before it got deleted so could you possibly restore it for a few days so i could copy it thanks. ShyGuytheBro (talk) 04:05, September 20, 2018 (UTC)
Notice this
I am no longer blanking pages.
Hello
Hi, would you please be interested to edit this page The Splatoon Movie/transcript by fixing up paragraphs to your version and finish up the rest? Thepuddlecat used to join me with a page, until he quit due to his lack of interest. This is why I asked you this. Thank you. 763492 is back (talk) 03:35, October 11, 2018 (UTC)
Lock Page
Can you lock my page so only I can write on it? VXZ Ltd. 20:09, October 17, 2018 (UTC)
Super Smash Bros. Faceoff
Hi dude,
I noticed you deleted my page from 2011, Super Smash Bros. Faceoff? (this is a different account btw i dont remember the log in for that one) I know I don't use the site anymore, but I was wondering if perhaps you could restore it. Simply because as I got older I enjoyed looking back on it whenever there was new Smash Brothers news and making fun of my poor judgement from when I was in middle school. I also like to have proof that I did indeed predict Pacman being in Smash 4.
Anyways, I just would like it back so that I can have it to look back on. I know it's a bad page and all, but it's REALLY funny to me. Thank you, and I'm sorry for bothering you. Get back to me as soon as you can! Thanks.
Boneshurty (talk) 21:00, October 30, 2018 (UTC)
--
Completely understandable, I don't intend on updating it but I was wondering if you could breifly restore it just so I could get screencaps? I understand if not. I would just need it up for a couple minutes to save the information on it, if that is alright.  Thank you for your quick response, and have a nice day!
Boneshurty (talk) 21:36, October 30, 2018 (UTC)
--
Another breif update: if I wouldn't be allowed to just screenshot it and let you take it back down, I am willing to fix the page worst case scenario. I completley understand WHY it's taken down because it's obviously not of good quality, and hopefully we can come to a comprimse of sorts. 
Boneshurty (talk) 21:40, October 30, 2018 (UTC)
--
Thank you so much! I took the caps, you can take it back down.  Thank you for being so understanding!  Have a good one.
Boneshurty (talk) 21:57, October 30, 2018 (UTC)
template
How do you make this link to my talk page? --SmashProX904 (talk) 15:22, November 10, 2018 (UTC) Thanks!
SSB moveset
Is there a page that exists that has SSB newcomer movesets? If not. can I make one? --


18:02, November 22, 2018 (UTC)
New User
Hey, I'm just a new user who is interested in Nintendo Fanmade Games, Make Fan Characters etc., I hope it was a pleasure to meet you on this wiki, and I'm sorry about wasting your time
KajiroAnimations (talk) 06:06, November 26, 2018 (UTC)
Do you like nintendo DS
Please do not block me I am sorry I was editing people's pages without their permission and adding nonsense categories
I will not break any more rules starting right now
I like your profile picture
Favor
Hello there It's the Great Luigi. Now I was hopping you can delete all of my comments back in 2015 since there so immature. These are the following articles that I made the comments on:
Princess Dr. Shroob
Elder Princess Dr. Shroob
Princess Shroob
Elder Princess Shroob
Please do this favor because looking back at those comments are so embarrassing. - The Great Luigi
Help me i have Depression and personal stuff
reply
my brother, omg. he always trys to get me in trouble. anyways, im sorry about that. also, i beleave i can't, so can you delete my mario baseball page? iv'e thrown that idea out the window.
Introduction
Hey! My name is Atvelonis, and I'm the Fandom Wiki Manager for Fantendo as well as an admin on Elder Scrolls. I'm here to help you and the wider community with whatever you need, and act as a liaison between you and Fandom Staff. If you ever have any questions or issues related to the wiki, its features (editing, templates, bots, etc.), or whatever else, feel free to reach out to me on my talk page or on Discord (Atvelonis#9495) and I can help out! —Atvelonis (talk) 21:01, May 2, 2019 (UTC)
TheCokeDrinker (talk) 01:06, May 23, 2019 (UTC)Do you like cocoa cola or sprite better
==Topic== DELETION Thanks for deleteing that, I can't use the old editor to make pages

Ionic Slime (talk) 22:48, May 23, 2019 (UTC)Ionic Slime
Ideas for Donkey Kong Barrel Blast 2
Hey do u have ideas for course for D.'.B.B2
You are stupid but no I am sorry I don't think I have to do that because I'm sorry but I am sorry.
Why did you block Depop flesh AlHaxander (talk) 17:15, June 28, 2019 (UTC)AlexanderAlHaxander (talk) 17:15, June 28, 2019 (UTC)
Category
The edit revision brought back the category by accident. I was fixing the mistake you made with the controls table. Sorry for the mix-up. Sonny Daye (talk) 23:23, October 22, 2019 (UTC)
Yeah, Wikia can be the pits sometimes. Sonny Daye (talk) 23:31, October 22, 2019 (UTC)
Discord Server Not Working
What the title says. its not working.
Arrow the Puppy Arrow's Editcount
who was the author of this page: 
https://fantendo.fandom.com/wiki/Pokemon_Anniversary_Version/TMs_%26_HMs? i am pikapika200 (talk) 00:35, December 29, 2019 (UTC)
Template Needed
Is there a windows 7 template?
sonic you gave me a great idea for a meme
maybe i can become a viral meme via using that ONE quotebook image
MrYokaiAndWatch902 (talk) 20:11, February 16, 2020 (UTC)
message
You are mistaken so please come to chat so I explain
--Hatched (talk) 00:47, April 26, 2020 (UTC)
use of your old characters
can i use your old characters for Nintendo & Fantendo Play: Dodgeball!? specifically Gorge, Purple Koopa, and Speedy.
Pages i would like you to restore
Wazzupguys (talk) 15:32, May 9, 2019 (UTC)
Permaban request
Yo, can you give me a permaban so I don't end up tempted by the gypsy curse or whatev? -Heronimbus (t∣b∣c)
I'm sorry...
I readed your mail, i didn't wanted to disobey the rules... i'm gonna stop editing that page now. Do you forgive me? The Aura Sphere 12:06, August 3, 2020 (UTC)
Can you please stop edit warring by editing posts into something that makes little-to-no sense? You are being ridiculous. You thinking that someone is released in 2022 when we are in 2020 is about laughable and embarrassing. It's not 2022, therefore it has not been released. You are just being toxic and disruptive like that Incarnate character, not to mention you don't seem to like it when other people show sense and are more intelligent than you.
Don't edit my comment, BTW. Because it's not yours and you do not own it.
Thank you very much.
Yeah uh I got a deletion request
https://fantendo.fandom.com/wiki/DIVA_NON_CONFORME-Miku%27s_Italian_J-Pop# Found this page while making changes to something I made, so I looked into it. Shockingly, it was anti-black and just overall racist. Even more shocking is that the admins had done nothing about it yet! I've marked it for deletion and bolded the racist terms for you. Thanks in advance.
If I'm lyin', I'm cryin'. (talk) 17:49, September 11, 2020 (UTC)
Hello Sir
Can i copy and paste with permission the hidden text template for Video Game Fanon Wiki. If you respond positively, i will thank you; but if it's negative, i will ignore it. Bye
XeroSchnee20 (talk) 14:10, September 18, 2020 (UTC)
Report
I'd like to report User:Iggyfan111 again for continuing to flame on my Mario Kart 9 (erictom333) page, despite being warned. Erictom333 (talk) 00:41, 29 December 2020 (UTC)
Report
I would like to report TheRandomBlock. for pestering me about addind Ash Ketchum in Super Smash Bros. Infinite, even thought i politely declided his offer several times.
Community content is available under
CC-BY-SA
unless otherwise noted.