Welcome to Fantendo, SkyboundScratchkat!
Fantendo is open to fans of practically everything. Our wiki hosts ideas for fan works and original media, such as game ideas, creative writing, webcomics, and more. We hope you'll stick around!
Before continuing, please read our rules and article standards. They're here to keep everyone happy and safe. As long as you follow them and know your rights, you can make whatever you like!
You can see what we're editing at Wiki Activity. To chat with other Fantendo users, check our recent blogs and Discord server.
If you need help, or have any questions or concerns, contact our administration team. They're here to help! If you need an admin, look for someone with a brightly colored username or avatar border:
That's everything. Have fun, and let your creativity shine!
Hey, are you Scratch on a different account? Nice new name, if so.
aim
it's getting better
joaje
GamerTendo (talk) 01:31, November 26, 2015 (UTC)
Surprise Gift (No it's not the Secret Santa thing)
Daisy Icons
Thank you for linking those cool Daisy icons. =)
But, being the super Daisy fan I am, I had already seen and reblogged those days ago on my Tumblr account as well as saved them to my computer, lol. Daisy4DLC (talk) 19:47, January 16, 2016 (UTC)
This is a warning to stop your inappropriate behavior (creating pointless, spammy blogs). Please adhere to the rules or you will be blocked.

This warning will expire 1 year after it was issued.
youve been here long enough to know that these blogs arent acceptable and youve already been banned for spam before. please dont make these blogs in the future. --SonicWiki (Talk)
Your welcoming messages
Hee, thanks I guess... Not really sure what I'll be doing now I'm back though... But... Hopefully something cool, haha! LuckyEmile (talk) 14:01, February 20, 2016 (UTC)
I'm not Lumo but
third param should do that. Example ~AgentMuffin:)
YOOOO
Can I use Lub Lub in Sunrise
I just need a little bit of love...

Despite your previous warning, you have broken the rules yet again (flaming). This is your last warning. If you continue these actions, you will be blocked.

This warning expires one year after it was issued. When your previous warning has expired, this last warning will be reduced to a warning.
Even if someone is being extremely annoying, it's not okay to tell them to go fuck themself, and especially not to kill themself. --SonicWiki (Talk)
pm me real quick
skybound,Scratchkat is your chat is it open skyboundscratchkat ~AgentMuffin:)
By the way, will you ever be making the game for that music?

~AgentMuffin

:)
testhttp://fantendo.wikia.com/wiki/Template:RaspSign 03:35, June 3, 2016 (UTC)
FANTASTIC NEWS
Get on 1.9.4 on my server. There's WORLD EDIT. mic drop.
happy birthday
you cheeky fucker
character use
just wanted to ask, I'm making an alternate Fantendoverse and I wanted to ask if I could use any Scratch Kat characters as part of it. so can I use SK characters for it?
I just need a little bit of love...

Sorry about the sudden chat exit last night
I didn't leave because of anything you did (though I should've)—my house just suddenly lost power. Neither of my computers has a data plan and my phone had to charge, so I couldn't access the Internet again until now. These power outages happen far too often, and I'm planning to air a complaint to the local energy utility. ~AgentMuffin:)
Heyo, I thought that I could reply to your comment on the ROBO series page here, due to the fact that the main ROBO series page is being deletetagged. Yes, I do plan upon making a profit of ROBO as I do plan to make him an actual character / game in the future. The original pages are archived on my Google Docs folder, of which there's a link in my userpage.
Just thought to clarify that to you, since the original user who replied forgot to mention the archives.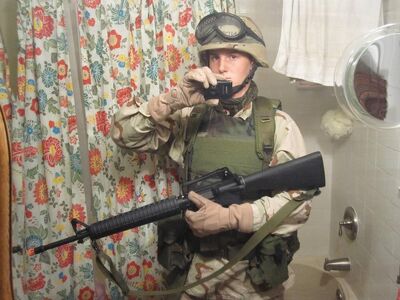 permissione
wHATSUPMYDUDE
So I'm making an umbrella game with all cat characters and I was wondering if I could use Scratch as a char? You said I'm free to use your characters for Fantendoverse stuff a while ago but I wanted to clarify if I could use him for it
Thanks,
Clarification/question
Yo scratch, it's arc/ice. So, I'm still making that "Craftendo tv show" that I said I would make a while back, and I've stumbled upon something that I thought I'd run accross to you.
So basically your only appearance in The Craftendoverse is in the bunker. That whole 'Scryo' thing, that went down but now you have a boyfriend, so-- Do you still want to be included in it? I can just change your character with someone else because you and cryo are all lovey dovey in it, and i didn't know if that'd make you feel comfortable or what.
Let me know as soon as you can! Thanks :)

The Coldest Guy Around (Talk)

Oh frick, I gotta get that fixed. Welp, thanks for letting me know, I will not include you in there. Thanks again!
Edit: Yeah I was about to check up about cryo about something anyways, I'll make sure. 

Oh, one last thing, my bad. Later on, you appear as an employee for Pablo's company "Moochco", could I maybe use you there? Or..

Alright. Thanks for letting me know tho

Why you asking that still
heyza
WHAT'S GUCCI SKYBOUNDSCRUCCI
So remember Kirby: Legend of the Stars? That five-way Kirby anime reboot with us two plus Pyro, Plazz, and Sketch? Well, it's back from the dead, and Plazz and Pyro are working with me already. Sketch hasn't shown any signs of life since October, so I was wondering if you are still interested in helping? If you don't that's totally cool, just wanted to confirm, since you were part of the original team of producers.
Thanks,
Also, me, Plazz, and Pyro are currently chatting here if you wanna pop on :P
Yo bruh
Can I use Scratch Kat in Random Rumble? This is Golden-Sans here, BTW.
Just asking.
OK.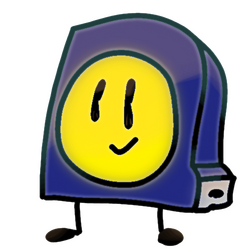 I feel like my adoration of this character is getting a bit unhealthy but meh ~AgentMuffin:)
Hey ScratchboundSkykat may I use your characters for a panel or so in my shitty Popplio AMA I just want to make a silly joke about the Mystical Trash Can of Arson? I know you don't like people using your stuff without permission, so I'm asking you just to be safe. ~AgentMuffin:)
Hey
Check your notifications please ~AgentMuffin:)
hey
i don't mean to be a bother but there's a dm i'd really like to send you on discord. Sr.Wario (talk) 20:08, November 4, 2017 (UTC)
my message to you
"hey, i wanted to apologize for everything. i did a lot of self reflection and i realized that a lot of the time i was pushing my ideas and my feelings on you and that wasn't right. i realized that us being different wasn't the problem, it was the fact that i was so stubborn and unwilling to grow as a person. i've realized that participating in cringe culture wasn't cool and i don't want to be that guy. i'm not trying to earn your pity or anything, i just thought that i owed you a real apology because all the introspection has made me realize a lot of stuff. anyways, i really like the people on the discord servers and i wanna stick around so...i guess maybe we could give being friends another shot? i've mellowed out a lot and i just don't want things to be as awkward anymore. if you're angry at me for any of the stupid things i've done, i get it, i just wanted to put this apology and peace offering out there." i understand why you're upset with me and why you don't want to talk to me, but i needed to give you this. closure is important.
Sr.Wario (talk) 04:01, November 5, 2017 (UTC)
Hello, good sir.
Don't leave anymore stupid fucking messages on my message wall. BananasAreAnnoying (talk) 02:09, December 29, 2017 (UTC)
oy
I didn't know you liked bfdi
Kirby X-NEO, the best and worst person ever. 17:50, January 4, 2018 (UTC)
Where u at
RIP You
You seem to have just disappeared :(
Up Up the Cat (talk) 17:17, September 7, 2018 (UTC)
Art
So... do you accept art requests? Just wonderin'
Also please come back to Fantendo you just disappeared
Up Up the Cat (talk) 12:31, September 24, 2018 (UTC)
Up Up again
Are your characters free to use?
Also can you tell me about Pupp and Lazy Dawg I'd probably use them most
also can we be buds
Up Up the Cat (talk) 09:03, September 30, 2018 (UTC)
Hello.
Hey there, Skybound. My name is Isaac. I came to ask you a question. Are you one of the people who made RCTI? Because while I was on the wiki, one of the people on the chat (Randomfrog) told us about how he was in RCTI as A Duck! I really hope you WAS one of those people, cause I can't wait to virtually meet ya here on Fantendo! ReturnOfIsaac (talk) 10:32, March 17, 2019 (UTC)
Due to your continuing to break the rules (reported sexual harassment towards anonymous fantendo users), you have been blocked for infinite. Once your block expires, please remember not to break the rules. If you have been blocked for 6 months or more, please see Fantendo:Block Appeal for more information on appealing your block in the future.

We've heard from a couple of anonymous users that you sexually harassed several Fantendo users during 2016 and 2017, and while most instances were offsite, we know of at least one instance taking place in Fantendo's chat itself. With further background knowledge on your sexual harassment from YouTube, we decided that we can't let you remain on Fantendo any longer, lest you decide to prey on another user. --SonicWiki (Talk) 09:45, October 7, 2019 (UTC)
Community content is available under
CC-BY-SA
unless otherwise noted.