Welcome to Fantendo, SharkLord1954!
Fantendo is open to fans of practically everything. Our wiki hosts ideas for fan works and original media, such as game ideas, creative writing, webcomics, and more. We hope you'll stick around!
Before continuing, please read our rules and article standards. They're here to keep everyone happy and safe. As long as you follow them and know your rights, you can make whatever you like!
You can see what we're editing at Wiki Activity. To chat with other Fantendo users, check our recent blogs and Discord server.
If you need help, or have any questions or concerns, contact our administration team. They're here to help! If you need an admin, look for someone with a brightly colored username or avatar border:
That's everything. Have fun, and let your creativity shine!
This message was sent automatically.
Bloodstained Icon
Here it is!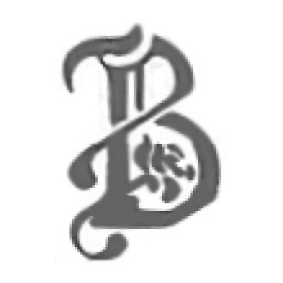 Man, I could go for a soda right about now. - Faz
(
talk
) 21:46, March 7, 2020 (UTC)
Tables
I would need to see what you do with them first because I've had to deal with at least two other projects that copied the entire code and didn't change a thing. Not that I don't trust you'll make it more personalized to you, but it's just a precaution I decided to take. Super Smash Bros. Charged is a big undertaking and I don't like other leeching off of its success by copying the tables.
Pokerninja2 (t∣b∣c)
RE: Tables
Go for it.
Pokerninja2 (t∣b∣c)
There's no hard feelings. It's fine, I'll fix it in a minute.
Releasing A Game On The Super Switch
Hey. I was wondering if you'd be okay with me putting Smash Unbounded on the Super Switch. It's a pretty neat console, and I think it'd be a perfect fit for the game.
Man, I could go for a soda right about now. - Faz (talk) 15:30, April 2, 2020 (UTC)
re: ing tables
yeah go ahead
EnderLegends (talk) 03:16, April 4, 2020 (UTC)
RFaD Reward
Hey! I'm done with your drawing for winning Roster For a Day!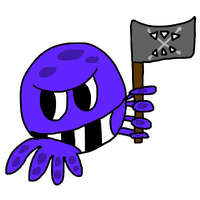 I decided to draw the octopus referee from Harbor Wave; It's such a neat concept, I just had to draw it. He was actually pretty fun to draw, and figuring out how to make the tentacles work was certainly a challenge. Hopefully you enjoy the final product!
Man, I could go for a soda right about now. - Faz (talk) 20:57, May 16, 2020 (UTC)
Hello, it's Blueheart07, who's making Super Smash Bros Ultimate: Deluxe Edition and i'd like to ask for some assistance. i am busy editing the main page and i don't know how to add tables with images to show the images and right now the tutorial pages from the website isn't helping me with the issue, i'm still new to this and i like some help, could you tell me how to make the roster table?
i'm ready for your instructions now. as for editing copies, i can't understand how to change it from being a copy right now.
hello, things are getting easy thansk to your help, though now i want to know how to put text and edit the table for the newcomer list cause i ended up missing waluigi, how do i fix that without deleting picture when moving them to a box?
Hello i did follow your directions and added waluigi, but now i deleted some things fro mthe source and made a mess on the newcomer page, i need help please.
Swansong Tables
ay man go ahead. i trust u with them lmao

22:05, June 4, 2020 (UTC)DoodleFox
Hi! I really like what you did with the super switch and was wondering if I could do one thing, Make the virtual console with achievements. I would pick the list of games and create achievements for them and you just have to make a separate wiki page and add my stuff in as I am very inexperienced with Wikia. Let me know how you feel about my proposition!
Super Switch virtual console
Alright, Thank you for letting me know, also, should I do an achievement list?
Re: Kirby: Sea Stars
You are allowed to completely revamp it if you want. If you plan on replacing things or just doing a complete reset, than that is fine. If you need any info when you get stuck on something, you can always ask me because I still have the old plans for it.
In order to start the page, I don't mind that you delete everything on the current page and then rewrite it.
Whenever you want to, start revamping the page. There are still a few things I would prefer (like keeping the original bosses and trying to keep as many as the New Abilities you want) but otherwise the rest is all up to you. TheWikiOddish (talk)

05:06, July 19, 2020 (UTC)
Re: Series Swap
That's okay. Did you dream up any ideas? To even things out, either I could give you 2 more weeks to make it, or (since Tigz never gave you anything) get him to make it for me.
Final Round Voting
It's the final round of the moveset contest and both of the remaining contestants have posted their movesets. As such, you'll be brought back to vote for which of the two will be in Charged. Thanks for participating.
Pokerninja2 (t∣b∣c)
Community content is available under
CC-BY-SA
unless otherwise noted.