Welcome to Fantendo, Maxstrickland!
Fantendo is open to fans of practically everything. Our wiki hosts ideas for fan works and original media, such as game ideas, creative writing, webcomics, and more. We hope you'll stick around!
Before continuing, please read our rules and article standards. They're here to keep everyone happy and safe. As long as you follow them and know your rights, you can make whatever you like!
You can see what we're editing at Wiki Activity. To chat with other Fantendo users, check our recent blogs and Discord server.
If you need help, or have any questions or concerns, contact our administration team. They're here to help! If you need an admin, look for someone with a brightly colored username or avatar border:
That's everything. Have fun, and let your creativity shine!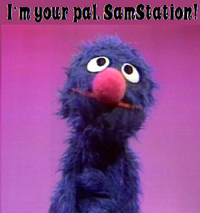 We could be friends... what do you think? - SamStation (t∣b∣c) 21:35, july, 4 2013 (UTC)
Simpson55
Try to make a boxart for your game ? why not, I will try
refroidir jeu :)
But not now, later.....
Why MarioFanInfinity80 ?
Absence
Hey, man, where have you been? You haven't edited anything for a whole week! Just checking in, seeing if you were okay, and everything.
A brother is in town!
Hi there, i am KirbyFanInfinity80, the brother of MarioFanInfinity80, i hope you enjoy your week off of Fantendo.
Happy Halloween!
KirbyFanInfinity80 (talk) 23:58, October 7, 2013 (UTC)
Why?
Why are you leaving? This wouldn't be the same with you not here!
Wait, What?
So does this mean you leaving is only temporary?
Dude!!!
Don't do that! Things with you went downhill at this point! Everyone thinks you're gone for good! The least you could do is write a blog saying you're not gone.
Better
I've got something better than your suggestions list for you to use.
Woo!
You reached 1000 edits!
Community content is available under
CC-BY-SA
unless otherwise noted.