「Forget Me Not」
---
My Stand 「Forget Me Not」 allows me to see the past versions of this talk page in form of archives! And it seems like the archives of this talk page are hidden behind these doors...




---
Locky'12 -

GO TO THE WORLD OF GREATNESS


TALK - 0 seconds ago
Hey bro, welcome to Nick Locky's talk page. Here are the rules:

Don't spam.

Logo requests are open.

Eat your own feet before leaving a message.
</p>
SuperMarioBro64's Chat Section
Meme911's Chat Section
Huh?
XD Now I noticed
Meme911 (talk) 02:40, May 19, 2013 (UTC)Meme911
Alastor Boo The 2nd
How did you edit Alastor Boo The 2nd? I didn't see anything that look different.
Meme911 (talk) 15:29, April 26, 2013 (UTC)Meme911
Sega VS DC
Wanna help with my upcoming Sega VS DC game?
Meme911 (talk) 21:29, May 5, 2013 (UTC)Meme911
Please read, bro-migo!
2
2 things about Fantendo Chronicles:
1: No offense, but it's Lord Acriss. I think I might have spelled it wrong.
2: Here's an idea for later in the story: So, say Lord Acriss is attacked by Bombell or something. If so, a chunk of his face comes off, revealing he's not a Beorn, but a robot designed to look like one! Unlike the Beorns, there is more than him on the team. A mysterious villain has created all of the Ro-Beorns, and Acriss threats to send them at the heroes. Suddenly, any hero at all, kicks Acriss in his face, which causes him to fall off a cliff or something, and die.
Or did he?
Give me feedback, please!
Meme911 (talk) 02:31, May 19, 2013 (UTC)Meme911
SuperToadMan56's Chat Section
MarioGumballX's Chat Section
CN vs. Nintendo: Grand Prix
Hi, do you think you can help me with Cartoon Network vs. Nintendo: Grand Prix? Thanks!
Can you make a boxart for CN vs. Nintendo: Grand Prix?
Hey bro! I wanna see how you can make a title screen for the game. Think you can do that? (Sorry if I'm rushing you, by the way.)
Hey, meet me in the MGX Studios Wiki chatroom. THX!
Well, maybe when you're done. (P.S. I just made it a rule on my talk page to use your signature when you leave a message, but I can't make it an ex post facto law, so I won't delete your message.)
SMSS3: Endgame
Hey BFF, I've something else you can do... can you make a logo for Super Mario Silver Spurs 3: Endgame?
Just so you know, I give you permission to add characters and plot to SMSS3. 'Kay?
Oh, and a soundtrack.
Video Game
Maybe we could make a strategy guide page for Super Mario Silver Spurs 3: Endgame - The Video Game?
I've created the article already. Here's the link.
Chat
Hey bro, can you meet me here, please?
New Character
Can you make artwork for a new character, Dario? He is a clone of Mario who works for Bowser. His appearance is similar to Mario's, but he has an orange hat and jumpsuit, red overalls, and black boots. (Oh, and he has a D on his cap.) Can you do it?
Dimensional Duos
Hi BFF! Can you make a logo for SMSS: Dimensional Duos, plz?
Silver Spurs Comic

NERGAL JR. AND EMPRESS BALLGUM
The heading says it all. (If you don't know what I'm talking about, I'm asking if you can help me and Pablo with a new comic based on the SMSS Trilogy.)

NERGAL JR. AND EMPRESS BALLGUM
OK, thanks! But next time, please use a heading, OK?
McZaky29's Chat Section
ShadowElise's Chat Section
Renardy's Chat Section
Hey Locky, I was wondering if you could make a boxart for my Ice Climber game, if you would, I would be cool, since you are technically the art maker of SuyoGames, plus, you make pretty awesome boxarts, I really like the boxart you made for Gravitation :D Renardy (talk)
Oh thanks for the boxart :D and yeah, I haven't uploaded a art of Mako since I have no clue how to design him (though he is different from Popo and Nana). This might be rude of you to ask, but if you could change the boxart to have the title Ice Climber: Age Of Ice and have the E rating, that would be cool. You don't have to do it if you don't want though, but still, thanks for the awesome boxart. Also, thats okay if you used the logo you used in the boxart you made, I had the same problem trying to make the original logo transparent. Renardy (talk)
Oh cool thanks, btw, sure! I would love to make a game with you. If you want you could come http://client00.chat.mibbit.com/?server=mibbit.darkmyst.org&channel=%23fantendo <- here, to discuss it Renardy (talk)
Blud D Mess' Chat Section
Baby Yoshi's Chat Section
On the last battle, you said no 1-hit KO moves. I thought Fissure, Guillotine, Sheer Cold and Horn Drill were 1 hit KO moves, well according to Bulbapedia, or are there any more that are not allowed
-





Sr.Wario's Chat Section
Megamaster7941's Chat Section
PabloDePablo's Chat Section
Oh, thanks for the logo! I like the idea of Kolcano and Winar, they can be a part of the series for sure! :D --
Incoming tactical awesome! 23:37, May 26, 2013 (UTC)
Plazzap's Chat Section
Brockdilley's Chat Section
MarioGameChampion's Chat Section
Yake nesneb's Chat Section
T0M.V.12's Chat Section
CatSerpentine's Chat Section
DarkPlanetPictures' Chat Section
Thebigfoot1's Chat Section
Cybercope's Chat Section
i'm not sure tath i let you this walfas but i hope you like this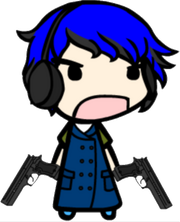 Shy guy yellow's Chat Section
I know Locky, when I said Rock "N" Guy I was referring to me.
Shy guy yellow (talk) 20:33, May 7, 2013 (UTC)Shy Guy Yellow
Remeber of Cinquenta/Ludgero?
he is calling you to this chat :Chat
he is calling 
FrenchTouch's Chat Section
Samtendo09's Chat Section
Arend's Chat Section
Brochi's Chat Section
Heyo, Locky! Thanks for the comment over on my page OuO!!
Lynne was drawn in May; months before I made the gallery in November-ish, where I only uploaded artworks from then on.
Thank you so much again!
JimmyNeutronFan98's Chat Section
Dear locky 12. why did you don't give me to develop Regular show;the game on various modern computers?
JimmyNeutronFan98 (talk) 18:23, May 20, 2013 (UTC)JNF98
Waffles' Chat Section
~ The miracle never happen - Phoenix Wright, Phoenix Wright: Justice for All.
Has Some alrady calimed your Mario and Luigi game?
I ws scrolling through Abandoned Games, and see one yours. I wass wondering if someone has already claimed it for themselves? Thank you for replying and looking at this :P GoldenScare (talk) 04:35, July 2, 2013 (UTC)
can i join fantendo kittens?
You're an Idiot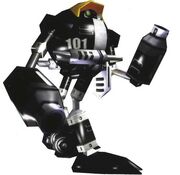 If I am correct you added this photo. This robot is E-101 Beta, you idiot! 
"I make my final stand against Internet Trolls here, at the edge of the fanon sites."
(
talk
) 02:05, January 17, 2014 (UTC)
Community content is available under
CC-BY-SA
unless otherwise noted.