░█░░░█▀█░█░█░█▀█░█▀▀░█░█░█▀█░█▀█░█░░░█░░░█▀▀░█▀█░
░█░░░█▀█░█░█░█░█░█░░░█▀█░█▀█░█▀█░█░░░█░░░█▀▀░█▀█░
░▀▀▀░▀░▀░▀▀▀░▀░▀░▀▀▀░▀░▀░▀▀▀░▀░▀░▀▀▀░▀▀▀░▀▀▀░▀░▀░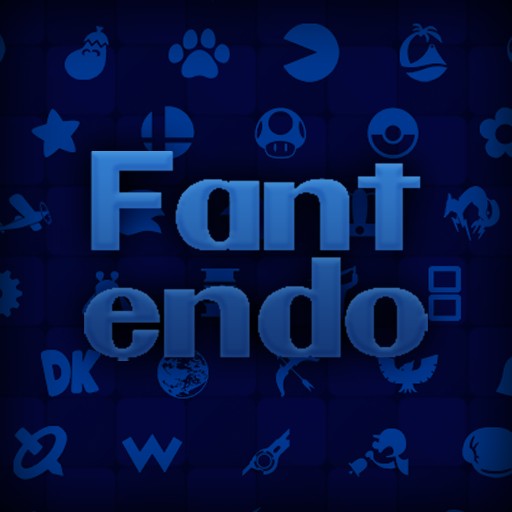 Welcome to
, Launchballer!
We hope that you enjoy Fantendo and continue to improve it in any way you see fit.
Here are some tips that may help you:
To learn about Fantendo, see here.
If you are new to wikis, you should go to the tutorial on the Central Wikia.
To introduce yourself to Fantendo's community, go to the the Community Portal. The Community Portal is also where discussion, enquiries, and proposals can be made to Fantendo at large. You can do the same to a single article on each article's talk page.

It helps if you sign and date your contributions by putting four tildes (~~~~, it's right by the 1 on most keyboards), so that readers know who to talk to and whether your message is probably still of current interest.

Do keep an eye on the recent changes, where all edits (good and bad) and their authors (anonymous or signed-in) are listed.
Remember to categorize your articles. This is one of the most important part of making articles.
If you need specific help, try browsing the help category.
If you write on a user's talk page, that user will get an alerting message on next visit. So, just ask me or another active user if you need more information.
Please stop messing up McQueenMario's talk page. This isn't a warning, and it's possible that you made a mistake by accident or without realizing it; this is simply a reminder for your information, and for you to examine the rules in order to prevent any further mistakes. If the action continues deliberately, then a warning will be issued. Thanks for reading and keep contributing.
I Shoot Scum with Max2
This is a warning to stop your inappropriate behavior (having a sig that is WAY to large). Please adhere to the rules or you will be blocked.

This warning will expire 1 year after it was issued.
Please make it smaller. Max2
There aren't any set in stone per se, but it's considered breaking the rules if your signature is more than 1.5 lines high and long (One-and-a-half). Yours is about... 12. This isn't just a personal thing, most of the other admins enforce it as well. Max2
... if you've payed any attention at all, nobody on Fantendo has/uses a bubble. We have different rules about this stuff. And that's not a bubble, it's just a huge wall of text you could easily condense. Max2
There is still a tremendous difference in size. Max2
Even if I'm not a Beurecrat, I'm still a sysop. And I meant, your sig is to long vertically. Removing the border doesn't change the height. Max2
Despite your previous warning, you have broken the rules yet again (mini-modding). This is your last warning. If you continue these actions, you will be blocked.

This warning expires one year after it was issued. When your previous warning has expired, this last warning will be reduced to a warning.
Not treating this as an actual reminder. You had good intentions, but please tell somebody else if there's a dispute. Max2
Well
I looked at all of the pages before I deleted them, and none seemed to feature any relevance to Fantendo. If you want to see the pages, just let me know what ones to recover. Max2
That's fine, but, again, please tell me what pages to recover. Max2
Not on Wikia. Max2
Yeah, it's fine. Max2
now it's too big. Could you try removing or shrinking the bird image?
Also, don't use your bubble in a blog post. I'm not saying it's wrong or anything, it's just kind of pointless as your name is right above it. But you can if you want. Max2
The colors are too bright for the normal wiki's skin. Max2
I removed all of you templates from my talk for a reason. They're huge and having so many .gifs is slowing down the page. Max2
Ok, now your signature is getting huge. I'm going to have to ask you to make it smaller. Max2
I'm estimating it's around 10-12 lines high, not including the message itself. That's unnessecarily large when you post one sentence with it. Max2
Hey, it's me. Listen, is it for a sub account to play ps one games that were bought by a master account? --Metallix-117R 04:36, January 27, 2010 (UTC)
Well, well, you see, my J and H keys got ripped out. So now, I have to press a trigger for h and press down hard on a pad for J. At least I can still type them. 1337doom (Talk) (Blog)
I Shoot Scum with

YoshiEgg
Hey, Launchballer. I'm YoshiEgg. I'm usually the nice dude on Fantendo, but I just wanted to discuss a few issues with you. First of all, please actually type your messages instead of putting them in your template/burger. Whatever you wanna' call it. (even though it's awesome!) Second of all, "I shoot sh*t with Launchballer" isn't acceptable. There's a limited swaring thing on here. Do that a couple more times and you will get a warning. (Even though it's hilarious!) Lastly, have you even contributed to Fantendo? I haven't seen any articles by you yet. I'll check again, though. So, please stop using your tremendous template/burger on other people's talk pages and stop using the word sh*t or you WILL be warned. Thank you for your time. =D
YoshiEgg Say a prayer for the family...

To answer your question on YoshiEgg's talk, it isn't. Max2
It's accessible to me...
YoshiEgg Say a prayer for the family...

Oh. Well, it just went away, anyways... Odd...
YoshiEgg Say a prayer for the family...

Sorry, but I can't, for I am not a sysop. =(
YoshiEgg Say a prayer for the family...

Oh, shut up. Arguing with people isn't illegal here. --Cobweb (Good Cop Bad Cop Worse Cop)
Are you honestly that stupid? You think I should have a warning for misspelling something? Wow. First of all, I run this place- that doesn't mean I'm above the rules, but I think you should know who you're talking to. Second of all, you're taking the rules way, way to seriously. The rules are really nothing but guidelines that people should try to follow. People got in trouble every time they broke rule 15, virtually everyone on this site would be banned by now. --Cobweb (Good Cop Bad Cop Worse Cop)
"I think he's exceeding his authority."


— You
Whaaaaaa? I insult someone and I'm "exceeding my authority"? No, I'm just pissed off. Like, y'know, most humans are sometimes?
"Unfortunately, he cannot be blocked as he is a bureaucrat."


— You
You're seriously considering trying to get me blocked because I got annoyed with Shrooby? Grow up. --Cobweb (Good Cop Bad Cop Worse Cop) Also, next time you take a picture of yourself to put in your sig, don't smile like that, it looks freaky.
Why can't you just have a sig like normal people? :| The burger is way, way too big. It has, for the most part, always been too big. --Cobweb (Good Cop Bad Cop Worse Cop) I will restore it if you can keep it at a decent size.
No, not really. The bubbles are nice and compact. Your burger is gigantic. If I restore your burger, promise me you'll edit your burger to make it the size of a bubble, no bigger. --Cobweb (Good Cop Bad Cop Worse Cop)
I'd tell you how, but I don't want everyone to make rip-offs of my awesome walkthrough templates. Sorry. DryGuy(talk)
K. Also, would you mind doing something about that spammy template you use to talk? It looks like some sort of bad advertisement. DryGuy(talk)
Just get rid of all of the images, then :) DryGuy(talk)
Um... but in all honesty, that bird thing is annoying. I understand that its purpose is to stretch the template, right? Why don't you just upload a 1 pixel tall line or something to cover the distance? (About 490 pixels... I measured). Max2
Ok, sure. Which page? DryGuy(talk)
Read bolded above. Max2
Due to your continuing to break the rules (many many many things, which have been accumulating for a while, but the straw that broke the camel's back was the rather minor offense of uncensored swearing), you have been blocked for for 1 month. Once your block expires, please remember not to break the rules. If you have been blocked for 6 months or more, please see Fantendo:Block Appeal for more information on appealing your block in the future.
Please don't change the Infobox template again. Thanks.

McBoo

It doesn't match anything. It was much better the other way and you were just trying to make it like your giant template.

McBoo

I don't care. It looks good how it is. Yours is WAY to long.

McBoo

Make you a deal. You stop talking about this and put it on the Fantendo:Proposals page. If enough people support you, you can change it.

McBoo

Whoah... I really don't know... I didn't do that...
YoshiEgg Say a prayer for the family...

First of all, I don't have any siblings. Second of all, I'm not a sysop. It was really weird. Thanks to the person who changed it back. What do you think happened?
YoshiEgg Say a prayer for the family...

OK... I just hope it doesn't happen again, or else we're in trouble...
YoshiEgg Say a prayer for the family...

OK. And your word bubble is awesome! Definitely smaller than your first sig.
YoshiEgg Say a prayer for the family...

RedYoshi - Fear the power of flight!
TALK - Go! Staraptor!
Well, your speech bubble is REALLY big. Trust me, it'll get irratating if you leave too many messages with that bubble.
No thanks. As much as I like it, I think I'll stick to my old sig.
YoshiEgg Say a prayer for the family...

To be honest, I think yours looks worse then the other one. Sorry. :( Spark01 Oh, and per RY. Would you mind not using the bubble so much?
When you say my latest blog, which one do you mean?

Metal Locked Join my cause

Oh, then by all means, go ahead.

Metal Locked Join my cause

Either Dark Blue or Green.

Metal Locked Join my cause

I Shoot Scum with

Mc

Boo
It's okay man. I fixed it.

McBoo

I use the GIMP program but it can be done with different ones too. You take the image you want to make transparent (must to in .png), use the magic wand tool to highlight everything you want in transparency, make sure you go to Layers, Transparency, Add Alpha Channel, before pressing delete, and voila! Your image is now transparent! Happy to help.

McBoo

You can't make an image transparent with Paint. Sorry.

McBoo

To be specific (I repeat): They're too big. U C, on my computer at size 1280×1020, the quotations on the Main Page were under each other, that big. Weren't the small ones enough? What's so special about your ones? I think it just would be... just like at my edit.

Arend

(talk)

(contribs.)

Isn't needed when the font style is Times New Roman. I think the quotations are fancy enough so.

Arend

(talk)

(contribs.)

Still, big quotations at small sentences doesn't fit. Have you seen the Quote template on the Super Mario Wiki? They don't have big quotations as well, but Times New Roman instead. And still, it remained a bit unchanged (not only because it's protected for Normal users or something).

Arend

(talk)

(contribs.)

No, I only mean the Super Mario Wiki! Look here and see yourself. BTW, who said MarioWikia and SNN are sourced from the SMWiki? MarioWikia and SNN are from Wikia, and SMWiki got an original domain. It can't be a source of these two Wikias!

Arend

(talk)

(contribs.)

When I look further, Only MarioWikia took the SMWiki style of a Quote (Then you graded up AND changed it to how it was on SNN). SNN's first Quote edit wasn't sourced on the SMWiki at all: [1].

Arend

(talk)

(contribs.)

MM..
Launchballer, ya wanna be friends? HalerN SMASH BROTHERS FAN! Userpage Talkpage Talkarcive
That's serious, because it's a total rask and I know. I'm actually 22 years old. HalerN SMASH BROTHERS FAN! Userpage Talkpage Talkarcive
Yeah, I'm had to just it's creepy.

YELLOW INFINITE

BLUE INFINITE
Um that could easily be good.
Goku ~ K, I'll Be your Opponent

Take care, now.

HalerN

Edits

Talk to me

Hi, wanna join my company?

The Mario Super Smash isn't same with MKWii.

The Mystery of green fire can be clicked HERE. You will be the vice president.
Done. By the way, swearing is allowed now, just don't overuse it –user:spark01[talk]–
Sure, and welcome back! ;) Stelios7

Talk To Me...!
but the animal is a polar bear, and him being called polarbear was likely a translation error or something, as sega would not purposely misspell the animal's name --Wikispeed

Cobweb Shoots Scum in the Face
Why do you put "eract stable version" in all of your edit summaries? Coma Black - You took the angel away...

'K. Coma Black - You took the angel away...
Hi. Wait, I know you! Your a sockpuppeter! HedgehogDude 23:16, May 5, 2012 (UTC)
Sorastitch Shoots (S)cum in the Face
I seriously can't stop laughing when you edit. "erect page" "shooting scum", good stuff
Do Babylon have animals or a zoo? The Awesome User Ever! 03:28, May 8, 2012 (UTC)
Sure, I'll be doing that in the future. Sorry for the mishap.

Stelios7

(talk)

Not a problem, it is my job. Is 1 week ok for now?

Stelios7

(talk)

You do realize you can't block peeps, right?
Right?
Elections, although I'm not trying to offend you here, but I probably wouldn't vote for you.

I

HAVE

EXCLAIMATOR AND HOPEFULLY YOUR VOTE


Dude, the only thing I know you for is your coding, and your tacky sense of fashion. You show no sysop traits at all.

EGGNOG

MAKES

ME HAPPY

(and so does cleavage and your vote)

I would like to tell you something:
I really don't care how great your coding is, do not clog articles with huge boxes.
Magikoopa is a bad a--.

RUN

HAHAHAHA!!


For the love of god, please make your Sonic Heroes 2 template more akin to every other game template aka like this. Either that or find a way to make it centered and add it at the bottom of the article. Your ugly ass template ruins nearly every Sonic article on this site and I have to keep telling you to remove it.

I was changed...

and now...

I am Solarizeus.

We're not taking new admins at the moment due to there being enough here, sorry.

Erectin' a dispenser

Hello, Launchballer. My name is Cyber Lord. pleased to make your acquaintance.119.160.142.4 11:38, January 22, 2013 (UTC)
Re: Team Babylon
Sorry it's been so long getting back to you
I went to revive Team Babylon's page but then deleted it again after realizing how bad the formatting was and how cluttered the page was, then remembered we may have deleted the page in a project we did long ago to delete canon articles with poor formatting
If you want the page restored it's going to need much better formatting
It needs to be rewritten if it comes back. I think you know that, so I will restore it but it needs to be rewritten in 24 hours or it's going away again.
i didnt see it necessary to delete. i went to go eat and then just swapped the articles around, fixing it the way it was intended.
Re:Brock
Personally I feel as though making a disambiguation page would be the best choice since they are distinct interpretations of the character. Thank you for asking about this! VALKYRIEPYRA
Community content is available under
CC-BY-SA
unless otherwise noted.