Sorry, I hit rid of my edits, couldn't remember the previous cutscene though so I left that blank for you, bye.
Lambda Emerald, Your Comment
What is the issue? Shadow Inferno (talk) 01:00, August 15, 2015 (UTC)
Frostshooter (talk) 14:13, August 29, 2015 (UTC) sorry KB3000
please don't block me
This is a warning to stop your inappropriate behavior (making a completely tasteless suicide joke). Please adhere to the rules or you will be blocked.

This warning will expire 1 year after it was issued.
honestly we don't usually warn people for jokes but yours was so tasteless and i have no idea how it could be in a postive context. this happened shortly after the death of Leon and after Aiva expressed suicidal thoughts; perhaps you missed those but I doubt it considering the subject of your message and the context it was. Please do not make these jokes.
Frostshooter (talk) 06:30, May 16, 2016 (UTC) I DID NOT CHANGE MY NAME TO MAKE PEOPLE NOT NOW MY PAST NAME IT WAS  BECUSE I FELT LIKE THE OLD NAME SUCKED SIGHD FROSTSHOTER
Candies of the People
I'd be more than glad to work on the artstyle and a small bit of gameplay for Candy People. LunarScald (talk) 00:47, July 29, 2016 (UTC)
chat :)
please go on chat LunarScald (talk) 19:50, July 29, 2016 (UTC)
From Breeky
I was wondering if you would like to crossover between Candy People and Kumo Kumo?
re
Thank you so much!! :D
💀 ♪♫♬ and the fear still shakes me · so hold me until it sleeps ♪♫♬ 💀
h
yeah man
bfdis good -scratch
You're welcome!
- H o l l o w P h a r a o h -
(t a l k) (b l o g) (e d i t s)
Re: Art Trade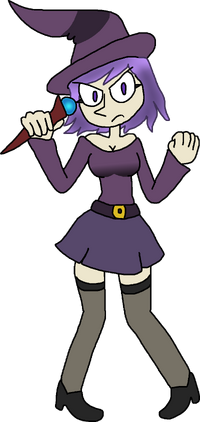 Sorry it took so long to respond, I wanted to do the arts before you or me committed to anything
Feel free to do any character of mine if you're still interested
By the way, can I use these for Fantendoverse X: Time and Fantendoverse X: Space?
Community content is available under
CC-BY-SA
unless otherwise noted.