Welcome to Fantendo, Heronimbus!
Fantendo is open to fans of practically everything. Our wiki hosts ideas for fan works and original media, such as game ideas, creative writing, webcomics, and more. We hope you'll stick around!
Before continuing, please read our rules and article standards. They're here to keep everyone happy and safe. As long as you follow them and know your rights, you can make whatever you like!
You can see what we're editing at Wiki Activity. To chat with other Fantendo users, check our recent blogs and Discord server.
If you need help, or have any questions or concerns, contact our administration team. They're here to help! If you need an admin, look for someone with a brightly colored username or avatar border:
That's everything. Have fun, and let your creativity shine!
This message was sent automatically.

Adding you to the disabled users thing was a joke. Please don't take that seriously. I think you are a great person! I just didn't want that to come the wrong way. Thx! or Mgx! for that matter. ~~Cookboy-123
Re:Secret Santa
Thanks for the poster man! Merry Christmas! :D
That is odd. I will be looking into the issue.
~~CasualGameBoi
So, I found some kind of warning on one of my pages (Pac-Man Rift to Realms ), saying that it was too list-y. I don't know if it's the level lists of somethin'. What am I doing wrong? How can I make it right?
Question
since I signed up for your secret santa and my parents wont allow me to have a discord so what do we then do am I not allowed for it?
Icebird2019 (talk) 22:31, November 26, 2019 (UTC)
Respawn to message you posted on my wall
Sure that will do
Re:Secret Santa
New York City timezone is where I'm at. I'm not gonna spoil the surprise for myself.
It's-a me, Buttermations! (talk) 20:41, December 16, 2019 (UTC)
Hey
When you can, check Discord, I'm unable to message you there because of a foolish thing I did and I wanted to talk to you about something in private.
☀️ ♪♫♬ i have been guilty of kicking myself in the teeth · i will speak no more of my feelings beneath ♪♫♬ ☀️
Are you OK if I adopt The Shadows in the Stars (2017 reboot) (and the rest of the series's property?) All of the pages seem structurally desolate, and haven't been edited since 2016. Erictom333 (talk) 05:21, February 26, 2020 (UTC)
That's perfectly fine with me. (By the way, you're free to use the sprite I made and any future ones I make.)
Fantendo Promposal
Ahem. Will you go to Fantendo Prom with me, Nimb?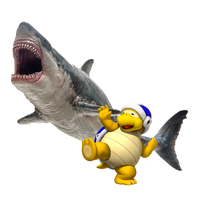 (I brought you a Megalodon Bro, as Careful Consideration lol)
Community content is available under
CC-BY-SA
unless otherwise noted.