Fire-Luigi - Welcome to my talk page !
TALK - Thursday, 28 May, 2020.
Please attach your sig in your messages.
SMGDSi
Great, although you missed the Stu. I wanted the trophy to be of the bird boss in Donkey Kong Country Returns, not the enemy in SMS. Common mistake.
Packrat is a mouse-like enemy who looks like his grandfather, Mouser.
Finally, the picture of Liza is excellent. I changed it a tad and the one that should be used for the trophy is on the Bosses page of SMGDSi.
--Tigerfang98--
PS
Could you please do some boss images on my games?
More Games
I have created two new games, one Mario Kart PiiWii and the other NSMB 3D. I would like help with development. You may edit these pages as you like and we will talk about the game features soon!
--Tigerfang98--
Sysop
Are you a Sysop? If you are a Sysop could you ban Sirivof since he has already had a warning about editing other peoples games.
Er, no, I'm not a Sysop, sorry ...
JesseRoo ans YoshiEggs are Sysop I believe.

~Fire-Luigi~

Packrat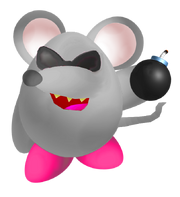 SSBGA
Hey Fire-Luigi have you seen Juely's Fan Game Super Smash Bros. Global Apocalypse? Well he's nominated it to become a featured article and need's some support so could you sign this page please and leave a comment.
Effectively, this game is very full and could be a real game. I sign.

~Fire-Luigi~

Hey! Thanks for the redesign on ferdinando. I suck at using paint. -Totaldramacale
PS I don't like Total Drama (I originally did when I joined my first Wiki)
About Yoshice
Hey im making a Mario game soon and I wanted to know if I could use Yoshice in the game? He will be a boss if you say yes and I will give credit if you want.

Yes, you can use Yoshice. I don't require credits; simply, don't claim yoursel as the image's creator.

~Fire-Luigi~

Ok then Thanks :) Also next time somebody leaves you a message could you leave the reply on they're talk page, since if they don't check your page they won't see the reply.
New game
I'm working on a new game csalled NSMB 3D. I would like help with some art. The art goes as follows.
- A red, big-mouthed eel creature
- A piranha plant with a club-like tail.
- A snake that comes out of the ground.
- A big, acid-shooting snail.
- A ghost made of fire.
please do the following artworks for me.
- A red, big-mouthed eel creature
- A piranha plant with a spherical, spiked tail, similar to the picture attatched.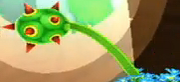 - A snake that comes out of the ground.
- A big, acid-shooting snail.
- A ghost made of fire.
thank you in advance.
Images
how are you doing on those artworks?

Tigerfang98 14:19, July 9, 2011 (UTC)tigerfang98
Thanks
Wow, thanks. You shouldn't had if you didin't want to. Juely 15:35, July 10, 2011 (UTC)
Reply
Have you ever thought of creating an original character and series? Like Pusher Pile and Pesh? Your a good artist so it would be cool to see you make an original series.

Oh I see well im not very creative either but I can still make characters, if you really struggle with it users like SonicWiki and Sorastitch can help you if you ask them nicely.
Pictures
Hi FL! I'm working on a new game and I need help with some pictures. Could you help?
Here are the pictures:
1-fire Mario
2- Ice Mario
3- Hammer Mario
4- Mario with a black hat and shirt and red overalls throwing a bomb.
5-shell mario
6-koopalings
7-koopa troopa
8 bowser and bowser jr in repose.
ps, you can forget the other images I told you to help me with a few weeks ago!
Tigerfang98 01:52, July 29, 2011 (UTC)tigerfang98
How are you doing on those pictures?
I know I'm nagging a lot, but this game needs to be finished soon!
Tigerfang98 17:24, July 30, 2011 (UTC)tigerfang98
HLEP ME!!!!!!
fire-luigi!! this guy must of hackt in my computer and stole my idae. usernamer2 seid this is crap but im NOT KIDING!!!!!!!!!!!!!!! i kown it was not a meber so can you hlep me.
OK I forget who hacked in my computer BUT i wont you to find out who did it and block his acond so he cant hack anyones acont anymore. i kown you are nice andyou will hlep me. if you find out any informashon about the hacker tell me on my acont. if you dont find anything out thats fine.
Sure I'll sign up oh and just call me Eltario I hate it when people call me N1PFE.
What the fuck, man? Why are you removing bosses from my game? Mecha-Bowser appears as a boss in SME and you have no right to remove him. :| --Wikispeed

Well, I'd like a lot of infoboxes have the same color, color-coded for what they're supposed to be (light-yellow for characters, reddish for species). I don't care much about when they change color once, as long as the colors fit with each other nicely (like with blue-ish tints, one a little lighter, another a little darker), so I kept the codes inside anyway. You give your infoboxes contrasting colors (I mean: yellow and purple?), and very much times either, leaving me to remove it. I can do that, since I designed these. Check the history of the species-infobox.

Arend

(talk)

(contribs.)

Sure, I don't mind.YoshiGo99
The other member called Eltario is me aswell, that was my old account and I made this new one after I reformed since I was a spammer back then. Thats why I made a new account to start of fresh.
See Fire-Luigi this was my old account.
Transparentcy needed
Hey dude I was wondering if you could make the images of Zerita on this page transparent please?
Here: Fantendo:Resources/Unten
It would be a big help if you could.
My Artwork Making Off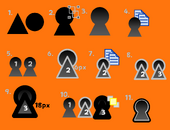 Hey, @Fire-Luigi! I've made instructions to make one of that artworks, so, you can understand better. Here have an keyhole, just for example. Follow the instructions looking the image.
Make a circle and a triangle (or trapezium) and color them black.
Group the two pictures in the shape of a keyhole.
Color the picture gradient.
Copy and paste the image.
Now, you've got the pictures #1 and #2.
In the picture #2, add a 6px outline colored grey.
Copy and paste the picture #2.
You have also the picture #3.
Color the outline black and increase the outline's size to 18px.
Order the pictures: picture #1 in front, picture #2 between pictures #1 and #3, and picture #3 behind.
Join the three pictures.
I hope I have helped. --From SuperBowserBros.
Hey dude please don't add sprites to FR I can't edit the Mario page because its to big and crashes my computer so could you remove it please?
How are you doing

How are you doing on those SMWR art requests I sent you long ago?\




22:59, August 30, 2011 (UTC)tigerfang98

Sorry. Your usernames are so similar, I thought it was you. :P

Again, sorry. It was a misunderstanding. --Wikispeed

Are you French?! But why do you not mention me? So you speak French fluently? NicoL 10:53, November 2, 2011 (UTC)
D'accord. Maintenant, je le saurais! ;) Comme ça, j'aurais quelqu'un a qui parler!
A quick thing
I was wondering if you can get any one of these Jibberjays out of this screenshot, [1]. I am having trouble taking them out for some reason so I wanted to see if you can do it.YoshiGo99
Thank You! I like the recolor you did.

YoshiGo99

Salut! Juste pour savoir, dans ton magasin de jeux vidéos à proximité, y a-t-il Super Mario 3D Land? Je dis ça parce que mon magasin de jeux vidéos l'ont reçus depuis mardi, et je l'ai donc acheté ce jour-là... Quelle avance! J'étais ravi! Quoi qu'il en soit, il y est dans ton magasin? NicoL 15:30, November 16, 2011 (UTC)
Hey, I have a quick request. Could you rip this image of Tabuu from the screenshot please?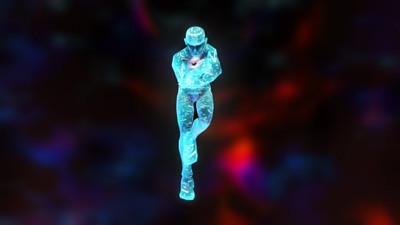 Oh thats ok, thanks, its awesome!

Elise (talk)
I just foound it looking for images on Google Images and decided it looked cool and used it as my profile pic. I mighht also use it for a game.


User:Superfiremario12346 18:59, January 7, 2012 (UTC)
Job Interview!!!!!!!!!
Do you currently work for any game companies? If not come work for Galactic Journey Co.!
Ticklemytummy 08:58, February 1, 2012 (UTC)
Friend Request
50px

MariogumballX - -- MARIOGUMBALLX SIGNING IN! } 22:44, July 19, 2012 (UTC)
TALK - 0 seconds ago
My name is MariogumballX, but you can call me Mario, Gumball, MGX, or Margum Exx. I like Super Mario, The Amazing World of Gumball, Sonic the Hedgehog, Regular Show, Adventure Time, Pac-Man, Kirby, Calvin and Hobbes, Pokémon, and some of the fanon games made here. You can find me here and on GFR (Gumball Fanon Randomness). You can also find me on Super Mario Wiki by the name Mario X-Fan 45. Wanna be friends?
Community content is available under
CC-BY-SA
unless otherwise noted.