My Umbrella Games
OK, well the ones I'm working on right now are Hellfire Fighters 1 and 2. But here are some previous attempts at making an umbrella game (in order of when I made them):

SuperSonicDarkness (talk) 15:13, December 28, 2013 (UTC)
Anyway, you might want to know what I would be able to add to this. I believe I'm pretty good at implementing characters into an umbrella game. (or at least a fighting game. I'm not sure what genre of game this will be though) and maybe I could come up with some ideas with bosses too! SuperSonicDarkness (talk) 16:58, December 28, 2013 (UTC)
Application
I am really interested in working on an umbrella game with you, Pablo, Locky, and Gumball. Consideration would be much appreciated.
I have done one umbrella, Waffuru! and have written for various other games. The most popular ones are Another World, Fantendo Fight Fest!, and Johnny Dog.
I will admit that I have very little skill in source and making tables and art, but I could be helpful for writing movesets or part of the story.
Talk About the Colab
Heyo. I'd appreciate it if you would come here to talk about our colab.
Chat
Hey, can you meet me at the Fantendo chat room? You can invite the rest of the M5P staff if you want.
NC89 gone bad
NC89 is hypnotizing pepole while also repeatedly changing my comments! You got to do something! ElectabuzzEX (talk) 05:05, January 25, 2014 (UTC)
BAM! (wallpaper)
Made it! ;D Yoshifraga97 (talk) 19:33, January 31, 2014 (UTC)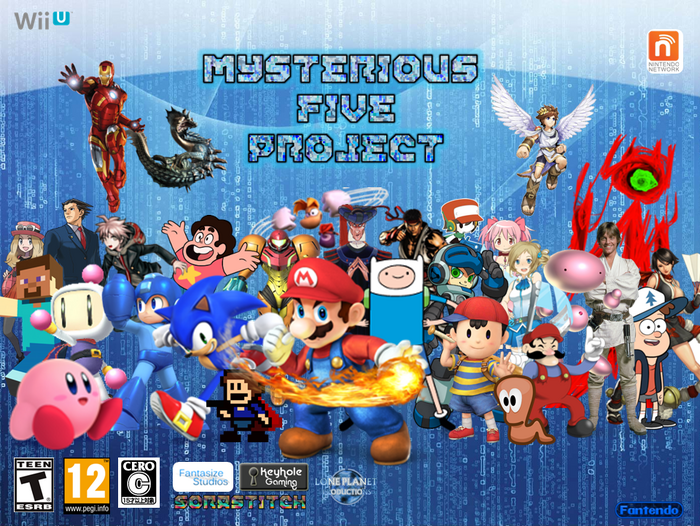 Glad you liked! :) Yoshifraga97 (talk) 19:53, January 31, 2014 (UTC)
Hey Sora, can you review some episodes idea that I postedo on the Fantendo: Animated Series forum thingy? I would really like to hear your opinion.
Furries
Sora you never gave me any reasons for hating furries. Why do you not like them? SuicuneRider14, kupo! 23:04, February 9, 2014 (UTC)
YES!
A blog from Bob that's actually good. Yay.
http://fantendo.wikia.com/wiki/User_blog:Bob_the_Blob/A_friendly_letter_to_TNG
Fandro (talk) 12:23, February 11, 2014 (UTC)
On that note are we friends?
A Story Who SomeWhat Stars You
Fandro (talk) 18:20, February 12, 2014 (UTC)
Hey can you draw some of the characters of Eternika?

Question
I just noticed some edits you made earlier this month on the SpongeBob Fanon Wiki, which I'm a bureaucrat on. They seemed a bit trollish, and you only edited for a few days, so can I know what that was about? ~JCM 21:58, February 24, 2014 (UTC)
I'd just like to know if your sudden interest in "expressing yourself" there was caused by something that the SBFWiki or one of its users did on Fantendo. ~JCM 02:55, February 27, 2014 (UTC)
SOS
Sora, hurry! Get on chat and sort these idiots out! I can't believe I'm about to say this but...
HELP ME SORASTITCH!!! YOU'RE MY ONLY HOPE (Unfortunately) Beat it, Pal! I'm working this side of Wikia! (talk) 01:17, February 27, 2014 (UTC)
Will The V have a succeser called the The V Yoo?
Review
Can you review Cellstruck?
So I'm Trying Symbiosis...
... And it's a pretty sweet game thus far. A bit peeved at the lack of caps, but the concept of playing as an apocalypse survivor and her... er... fern... is simply fantastic. Thanks for introducing it to me.
(I hope it was you and not somebody else... XD)
Monstermanche-- NOPE. Chuck Testa. (talk) 00:29, March 22, 2014 (UTC)
...
Shit.
Sorry.
Monstermanche-- NOPE. Chuck Testa. (talk) 01:04, March 22, 2014 (UTC)
Congratulations!
You have been invited to the Hope's Peak Academy.
Your talent of art impressed the Hope's Peak Academy Headmaster. You are one of the sixteen lucky persons that got invited to said academy. In Hope's Peak Academy, only the best of the best are allowed to join in the Academy. The Hope's Peak Academy is the best academy in the world. We are here to bring hope to this world once again.
This invitation is optional, you can accept it or deny it. If you accept it, welcome to the Academy! If you deny it, we will be missing one hell of a talent to this school. Thanks for reading. Reply here.
~Hope's Peak Academy
Upupupupupupu...
Oh my god
This is a huge honor. YES.
Dude, Grow Some Balls
It IS over. Marina says it is, so it is. I agree with her, not just because she's higher position, but because she is RIGHT. And SANE. And if you don't see that, than what better are you than most of the trolls and noobs on here?
Leet said she's done. ACCEPT THAT. And grow some balls.
Meme911 (talk) 13:45, March 31, 2014 (UTC)Meme911
NAME THE ROBOT TERRORIST!
Hey, ScorchingCliffs here! Just asking if you could possibly give the leader of your Robot Terrorist a name on Paper Mario: The Temple of Permanence. I don't know if you know this yet but he's one of the main villains! Just a cool name will do! :)
~~ScorchingCliffs~~
I know you're part of it, so can I collaborate on it? -CS

This page is now a Cat-Visited Page!

17:31, April 18, 2014 (UTC)
MU
I'd like to work on Multiverse Umbrella with you. I keep asking Dark, but he always says yes, and never does anything. And seeing how talented and smart at these types of things, would you like to join me and Fandro?
Meme911 (talk) 01:01, April 20, 2014 (UTC)Meme911
RE about MU
Okz den! It's fine if you say no!
Meme911 (talk) 01:16, April 20, 2014 (UTC)Meme911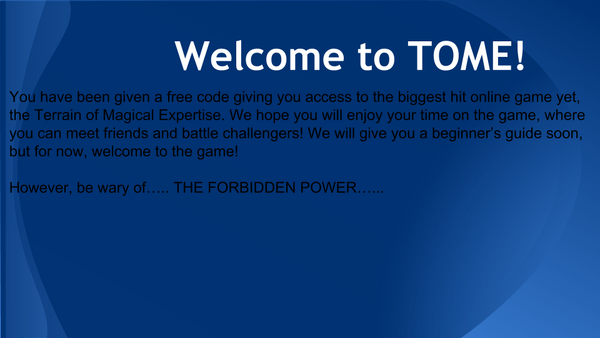 Go here to accept your invitation.
http://tvtropes.org/pmwiki/pmwiki.php/Main/DoodlelandComics

I NEED A MESSAGE DELIVERED TO ALL ACTIVE SYSOPS AND ADMINS ON FANTENDO. MY IDENTITY AND (POSSIBLY) MY SAFETY DEPENDS ON IT.
"GUYS AND ADMINS I NEED YOUR HELP MY NAME IS ALL OVER FANTENDO AND I THINK IM BEING WATCHED. I'M GOING TO ASK A FINAL FAVOR FROM ALL YOU GUYS. SYSOPS AND ADMINS, I NEED YOU TO DELETE ANY PAGE ON THE SITE THAT HAS "ISMAIL" IN IT. ALSO, WIPE MY USER PAGE CLEAN. GET RID OF PHOTOS AND ANY ARTICLES THAT I CREATED. I'M SO SORRY I COULDNT EXPLAIN ANY FURTHER. I JUST NEED YOU ALL TO HEAR ME OUT. THANK YOU FOR READING THIS. FAREWELL. D;" —Ismail
A request
PTERODACTYL WANTS PIZZA! (talk) 13:26, May 17, 2014 (UTC)
Hey would you be interested in joining the Battle Boom team?
There's only two people in it so far: Me and Claus the Mighty
Just remember you can't edit any existing characters/stages (there's none yet LOL) without my permission unless if you added the character/stage.
And no you can't make your own story mode.
I have plans for that.
This is a warning to stop your inappropriate behavior (flaming). Please adhere to the rules or you will be blocked.

This warning will expire 1 year after it was issued.
Hey
You have mail on FOL Wiki.
Hey yo
It might be possible that if enough riots happen the stress will probably start getting to Marina. Not saying it's a guarantee, but they might just sick of it one day and we can take it back. -You
yo, if you'll be starting anymore shit on the wiki because you believe this, you'll be banned, k?
Despite your previous warning, you have broken the rules yet again (uploading suggestive images [see Fighters of Lapis 5/Alternate Costumes, Grand Theft Gumball, etc.]). This is your last warning. If you continue these actions, you will be blocked.

This warning expires one year after it was issued. When your previous warning has expired, this last warning will be reduced to a warning.
seriously we've warned you for this before –seacastles
Aren't you gonna start the presentation thing today or did you cancel it? NepetaLast (talk)
I. M. employer of Lone Planet
Dear Exotoro, I'm Lone Planet Productions employer. Don't undo my edits on pages, like Lone Planet Productions, Destination Timewarp: An Adventure Time/Dexter's Laboratory Crossover, etc., if I will ask MeGa eXal's permission. JimmyNeutronFan98(Talk)