Dragon of Steel's Talk Page
Hi, and welcome to my talk page! Please, leave a message and add your username.
No profanity crap or anything, that'd be nice.
Thank you, <insert your name here>
Archive 1 • Archive 2 • Archive 3 • Archive 4
Spam Archive
The box above is handy to learn how the talk page works. If you're a greenie. Work below the line, and then below each other, no pushing in line kids.
---
Hi, im zippee. Just wondering, are you still active? BECAUSE YOU SEEM AMAZING
also you joined on april 1st such coincidence
~~zippee
Aww rip you're not active :( also you ARE amazing!!! ~~zippee
Hi? ~zip
Done
Hey I finished your requests. here they are.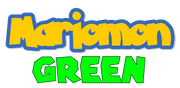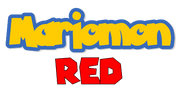 Waluigi isn't a joke character. He is a wild card. (talk)
Made more Waluigi isn't a joke character. He is a wild card. (talk)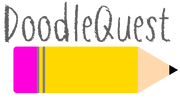 Even more Waluigi isn't a joke character. He is a wild card. (talk)


Probably a suuper late replay but I'm so happy, it means a lot to me man :> -Plazzap (t∣b∣c)
you are welcome. also is pink a sequal or is it more like how there was yellow? or like the japan blue? Waluigi isn't a joke character. He is a wild card. (talk)
lol
https://fantendo.wikia.com/wiki/Mariomon/Mushroom_Pokédex this was around way before your mariomon.

You can display this on your profile page or whatever. I made 'em for fun. I think you got another character? I have to look. If you did, I'll add another.--DarkSpark83 (talk) 20:12, August 6, 2018 (UTC)
Hey, you did a really good job on you're userboxes, could you help me with min? I am having trouble doing it. ~~Cookboy-123
i'm sorry
Hey man, I wanted to say again that I'm really sorry about how I acted on the forum game. That was a total asshole move on my behalf, I was being impatient and trying to move the game along and not considering what other people were doing and dealing with. I had a couple other people in my DMs saying stuff like "man why is this one guy taking so long wtf" and that kinda influenced my decisions, but overall it was my fault. I totally understand if you're mad at me, that's totally justified, I just wanted to let you know I really do sincerely apologize for the way I acted. You don't have to leave if you don't want to and if you choose to come back I promise I'll be more patient, but I was being way more pushy than I should've been over something that really wasn't worth the hassle. I'm really sorry man, this is all on me. Hope things go well. 
SpookSounds (talk) 04:16, August 21, 2018 (UTC)
in response
play stupid games, win stupid prizes lol
EnderLegends (talk) 21:19, August 21, 2018 (UTC)
and homophobic responses from homophobic people, lol
EnderLegends (talk) 21:23, August 21, 2018 (UTC)
That was quick, but alright, I accept your apology.
Come join Zachisawesome's moveset game please, we have like very few contestants. Also, please join mine if you have the chance. Thanks, Cookboy-123
Transparent Flavio
Here you go.
Re: Thanos in Brutal Favoritism
Sure! It ain't my render but u can use it if you want, no need to ask

21:54, September 15, 2018 (UTC)DoodleFox
re
absolutely man, i've wanted to put all of this behind us and move on. i admit that i was a,, maximum douchebag and i dont think that was fair to you, so i don't think you should apologize, really. i'm the one who really needs to apologize, so i'm really sorry- but anyhow, apology accepted
EnderLegends (talk) 01:50, September 21, 2018 (UTC)
Sorry dude
Yeah, I wasn't trying to plagirise, I just needed the width, then it looked a lot to similiar. I got the tables figured out now, I'll try not to let it get like that again.DarkSpark83 (talk) 20:32, September 22, 2018 (UTC)
hello
are you still going to make mariomon pink?
Waluigi isn't a joke character. He is a wild card. (talk)
Roulette Rush Tables
Oh absolutely! Just make sure the article isn't 100% the same as Roulette Rush (besides the roster obviously), and I have no issues.

Krexxal

SHOWTIME.

22:40, October 20, 2018 (UTC)
honestly its just a depressive chapter of mine really. i got frustrated because i thought i would never be able to finish them and i honestly would rather see these articles gone than have them remind me i never finish them, no good reason really.
Bye
Sad to see you go. You were a real cool guy who I looked up to on this wiki. Perhaps, as a final request, I'd like to know if I could finish up Brutal Favoritism. It is probably my favorite project on the wiki, and I'd like to make sure that your final(ish) project will be finished. --DarkSpark83 (talk) 00:09, November 10, 2018 (UTC)
An, that's cool. Good look wherever life takes you! ;) --DarkSpark83 (talk) 15:54, November 10, 2018 (UTC)
Bye Rocky aka Dragon of Steel aka Dialga aka Dalllin!
I'll miss you so much.
But deleting your account doesn't seem right. Why not save it just in case you get bored in College a few years from now? (jk) Anyways, I pray that the rest of your journey in life go well and that you may fulfill your true potential. We part ways, for now, maybe we'll meet again (but probably not). Se you later, my dude!
Cookboy-123 (talk)Cookboy-123
Community content is available under
CC-BY-SA
unless otherwise noted.