Rly?
Did you srsly change your name again.
I mean, this new name is great, but
Really, man?
MC Monster ~~ Jack of all trades, master of none; Certainly better than a master of one. 15:40, December 11, 2015 (UTC)
Hoy
Hey Drak, it's me, Fandro snicky buddy.  I was wondering if you could use five minutes out of your time to view Sanguine Bloodshed and tell me what you think of the roster overall, and if I'm making an improvement in the umbrella category.  I'm asking you in general because I was a moron with the whole Hellfire Fighters incident in 2013 and Umbrella Party was stupid, and I'm wondering if I made some improvements since back then.
~ to the pure body to the perfect existence
Roster Evo
Hey Drakky, I know you're in Turkey right now but any chance you could at least tell me who you wanna add? (Text is cool)
NovaPen (talk) 11:00, December 23, 2015 (UTC)
Hey
Can I be part of the Fantendo - Jammers page?
(If you do, you can use Isiah as my name and goldenrod as my color.)
KinglerMaster (T • B • C)
oi.
come on chat I require your assistance with a non-fantendo project.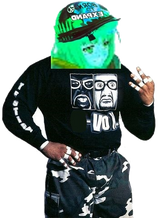 THOU SHALLE NOT MESS WITH TEAM CT
19:50, December 27, 2015 (UTC)
Toroko All-Stars Smashup!
Hey, if you arent gonna work on Toroko All-Stars, could I adopt it?
CryoticYoshi (talk) 23:35, January 7, 2016 (UTC)
Roster Evo
Please vote for the winner of Nova's Roster R-Evolution! NovaPen (talk) 09:45, January 10, 2016 (UTC)
SSB Roster Evolution All-Stars
Heyo! Would you like to participate in the first All-Stars round of the Super Smash Bros. Roster Evolution? I've tallied up the points and you've been selected to either compete or be a reserve / voter! The results can be found here. Please contact me back so I know how many spots are filled and if I need to add more peeps! Thanks!

People like you are hollow. You're full of empty promises.
Cura Chibi Plush Thing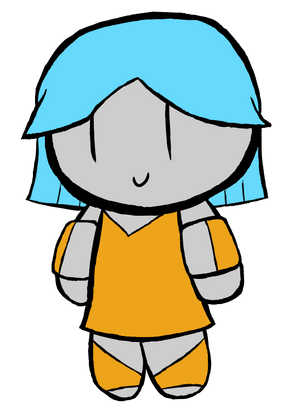 ~Drebble san (t∣b∣c)
Project Element
Heyo! I was wondering, would you like to help me produce a new umbrella game? I was hoping you, along with several other users, could help in a large collaboration, with each of us submitting twenty characters each for the project.
Would you like to help?

I just need a little bit of love...
All-Star
Smash Bros. Roster Evolution All-Stars has begun! Confirm your appearance here! ~Fuzzy
Antialiasing
I know you use gimp but because you were complaining about it, I think you should try paint.net. Because in paint.net:

or if you're going to use antialiasing, you actually use a back layer and basically "paint" in the colors. from last night, it seems like you only use maybe one layer and paint bucket in every single pixel, which is a complete waste of time (i don't blame you for not knowing though)
I'm not sure how to turn off antialiasing for gimp, but i feel like you could get your art done much faster if you knew that the coloring process can be actually sped up much much faster.
ah, well i saw your messages last night and i just wanted to help out
when i learned about turning off antialiasing, i was able to do a lot more art in a quicker time expanse, so i thought that information could help you
regarding the f.a.n.t character
in case you don't see this on the chatzy:
"hey drak i saw your message, you can go ahead and make that character part of f.a.n.t, i'm here if you ever need to ask a question about it"
Sr.Wario (talk) 17:23, August 3, 2016 (UTC)
Koloro
Hi Drak, I wanted to ask you if I could use Koloro for a Game Idea I have, message me back if you want to discuss.
Shadow Inferno (talk) 08:23, September 28, 2016 (UTC)
Drak could you please respond, look even if you're not ok with me using the character can you please respond because I do have alternate solutions if you'd rather I don't use Koloro, please respond.
Shadow Inferno (talk) 15:37, October 9, 2016 (UTC)
RE: your pms
Ah, sorry. I didn't know if we still had beef er whatever, i just wanted to know. sorry for the misunderstanding.
if you still need me for something im always usually available on skype. Alright bye.

hey i'm not leaving anymore but thanks for the kind words. You're a good guy. We should chat more.
fantendo - side stories
hey, idk if you're gonna work on it any time soon, but am i alright to take Fantendo - Side Stories?
RTA fan - Assegai Developments: Achieving some sort of destiny since 2113

I know last night was really rough and I just wanted to check in to see if you were okay.
i just wanted to check in too and say i hope you feel better soon. we've got your back if you need us. - PabloDePablo (t∣b∣c)
boop
heyyyy~
just checking you are okay! i'm worried!
Andrewtheking (talk) 15:40, February 12, 2017 (UTC)
So by "if you're able to please refrain from mentioning or referencing any of my other characters in the new Victory chapter" do you mean other characters that aren't those four or do you mean including those four
Because if it's the latter, that's going to be impossible. I just need some clarification on this.
Sorry things didn't work out but I don't blame you.
On Koloro as a spirit
Are you OK if I use Koloro as a spirit in Fantendo Smash Bros. Combat (erictom333)?
Community content is available under
CC-BY-SA
unless otherwise noted.