I'm usually here to redesign characters and update my articles, otherwise, I'm not that active
You made another one?
I see you decided to switch accounts again? Is it a hassle making tons of accounts? ITV Dude (talk) 09:07, February 15, 2017 (UTC)
KirLudwig replies
Hai Lol its me KirLudwig, u left a message IDK when in my talk. Thanks for dropping buy, I'll be active again BTW.
Re: KirLudwig replies
Thanks for the early happy birthday.
ReReRe:Hello
Hey its Kirludwig. yh i play roblox and my username is LudwigspiriT, friend me whenever u want. Do u play Pokemon brick bronze on roblox?
KirLudwig 21:02, December 19, 2017 (UTC)KirLudwig
Oh hey. I've been alright though my fantendo usage has waned in recent times, I mostly just lurk and insult chuds. How have you been?  Holy fuck its the Crunch   Talk  Contribs      11:26, May 27, 2020 (UTC)
Hi Aivaylas
I made a new Koopaling His Name Is Matthew Allen kayne Koopa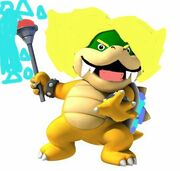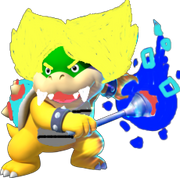 Community content is available under
CC-BY-SA
unless otherwise noted.