oops, my bad. Guess I should have checked that. I took care of all the ones I could do, which just leaves the blogs that I can no longer edit. Sorry for not paying attention to the ramifications of my stealthy name change. -Orchid;Somnium
==Topic==Why did you delete my artcile?!?==Topic== 19:44, November 15, 2019 (UTC) Capricorn123
About my game=
Could I make an alternate timeline for the Mario universe that involves Loogimon? I really want to explain how it all started. Yoshipea (talk) 22:59, November 21, 2019 (UTC)
World of Animals
You commented on it earlier, and I was wondering if you had any thoughts on it? Somebody495 (talk) 16:07, November 24, 2019 (UTC)
I just created my first pole because I wanna change my profile pic. here is the link to it: https://fantendo.fandom.com/wiki/User_blog:Akash_The_YTP_Guy/My_first_poll
== What I do to delete my articles? ==
I have been inactive at Fantendo for a few years, and I would like to know if there is any way to delete all the articles I created. I'm really sorry to have written that way. Is it possible to do that? Thank you. Micael Esli (talk) 04:28, February 2, 2020 (UTC)
My apology.
I got bored of making blogs nowadays. from now on, I will do other stuff on this wiki besides blogs. Even better, I Quit my bad behavior FOREVER!
Signed, Akash The YTP Guy, for more details, here's why I stopped. Link: https://fantendo.fandom.com/wiki/User_blog:Akash_The_YTP_Guy/My_Apology_%2B_Why_I%27m_stopping_Blogs
Important Update
I'm still apart of that group, but I'll try not to act immature by causing drama. I called Zender Man "Zender Mum" just to insult this user's username. The UTTP KKTK has a good reason to dislike him. They hate him because he makes sockpuppet accounts, raging in all caps, etc. I'm just a calm user most of the time. I'm gonna go inactive until Friday because I'm currently focusing on playing Super Mario Galaxy 2 and Pixel Gun 3D. I have that game on the Wii. I've played it since I was 4 or 5 years old, I've beat the game many times. I'm on a mission to get all 228 stars in the game. I have the first Super Mario Galaxy as well, but I think the sequel is a little bit better. goodbye for now. 
-Akash The YTP Guy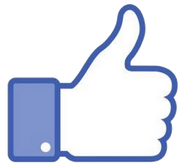 who's celest
i have no idea just a question because ya said it
This is my signature (talk) 18:15, February 26, 2020 (UTC)
top text
hello, i don't think you remember me very well but i am dmaximiliano, yes, the guy who created fancrosoft and got the idea from a joke you made saying "fancrosoft" and you helped me with its creation until i got globalled by fandom and went inactive and basically lost all contact with fantendo.
i come here to say congratulations on becoming a content mod, i know that i'm late as fuck and it happened on 2019 but holy shit i remember when you were just a normal user in the wiki chat and when i put the mlg glasses on a irl muffin pic and showed it to you, memories man, if i remember correctly i considered you as my best friend back then, i really miss old fantendo
anyways, we haven't really talked since 2016/2017 i think, how's life going dude?
Metal78 (talk) 19:06, March 26, 2020 (UTC)Metal78Metal78 (talk) 19:06, March 26, 2020 (UTC)
message
Please come to chat right now I can explain
--Hatched (talk) 00:42, April 26, 2020 (UTC)
Hello
I see you are a content moderator
Jmanthanks (talk) 18:20, May 27, 2020 (UTC)
Community content is available under
CC-BY-SA
unless otherwise noted.