Hey, I'm KinglerMaster, an editor of this wiki. Talk to me below, if you want to, but there are some rules:
No bullying anyone. Please, no insults around here, try to refrain from that sort.
Don't message me for something unnecessary, like "hi" or "how are you". You can say that to me through chat, if I'm there, which I usually am.
No spamming, flamming, or trolling.
Don't post anything inappropriate or disturbing.
Don't ask me out.
Categorize your messages under your name if you don't have a section dedicated to you yet. Usually, after messaging me, a section will be dedicated to your messages, so just message under those.
And, of course, only edit here if you're leaving me a message. If you don't use a signature template, sure to sign your name by doing the following:
~~~~
Archives
1 · 2
Your Logo Request is Finished
Your logo request has been completed! EximiusMax (talk) 02:01, January 18, 2016 (UTC)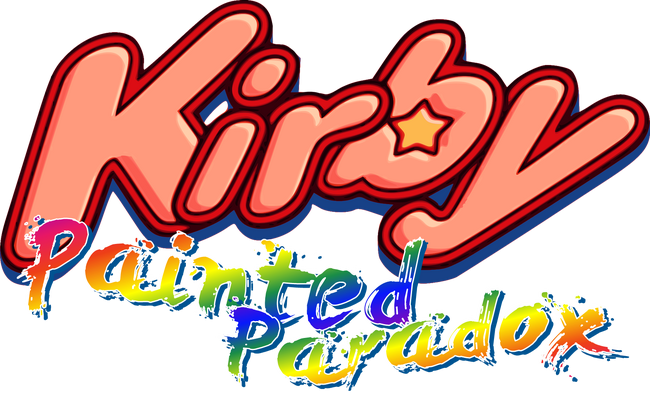 Kingler, can I just know why you abandoned Blizzard Studios? Was it my christams gift lol 🎅🎄?
Oh and im not going to be on fantendo for a while since my uncle died D'¦ but dont tell anyone
thx
--KirLudwig
thanks again
Kir
Collab
Well, we were to finish a Mario collab right? But just scrap that I was thinking of making a collab of a action adventure game (like Mario) but with scenes like these http://www.bing.com/images/search?q=harry+potter+backgrounds&view=detailv2&&id=14641489E3EB1E0E124A511B9B92770ECC5E3B28&selectedIndex=1&ccid=DW3NVF%2bz&simid=608034453638810102&thid=OIP.M0d6dcd545fb3242736d55a352eeb12ddo0&ajaxhist=0 you may find harry potter images but that's not what you need I was thinking of naming it 'Enderworld', but we can discuss that later. And I've gotten through my uncle so ill be more active here
thanks
election
hey, could you please change your crat vote in the election to either rick or sroo, as mikayy didnt want to run? youre the only person yet to do so, and although it wont matter in the end with the vote difference and the small amount of time left, id just like to get as accurate of results as possible. thanks. --SonicWiki (Talk)
ITVdude2000
Hey, you almost have 10,000 edits and 5,000 badge points. We should celebrate when you reach them! :) ITV Dude (talk) 21:58, May 13, 2016 (UTC)
Nipple & Zoop,,,,
Can I use Nizzle and Zorp in an upcoming fantendo crossover game? it's non-canon btw.
.etherealknight (talk) 23:10, May 23, 2016 (UTC)
Belated Bday Present
yeah sorry for the wait, I was going to post it on the day of your bday but i had to go places that day and yesterday,,,,,,,,anyways I drew Nizzle and Zorp in my artstyle since I haven't drawn them before
and I missed their community draw ._____.
anyways, happy (late) birthday dude, may God give you wisdom and protection and may He bless you for many years to come :)
love ya like a bro
-Click Here (t∣b∣c)
Fire Red Omega Shit
Hey dude, on Kinglertest i'm playing fire red omega and I found a possible rom hack for us to play after it. If you're back from your moms house for that "little" brb, then can you come on? -TheFireDragoon
Pokémon Platinum
Hey there! I recently saw the Platinum Logs you're doing with Sketch and Dragoon and was thinking about joining since it says it's free for anybody to hop in. Is it alright if I simply add my log template to the page whenever I start, and is there anything else I should really know about before starting? Just curious since I would be starting a little later compared to the rest and don't really go on chat to be able to talk about it.
Thank you for the response! I'll be editing my team in for now as I'm going to bed soon, and the next day I'll probably hop on to that chat and let you guys know when I caught up.
I didn't see you on the chat you linked me so I'd thought I'd let you know that I just caught up with you guys and I'll be editing in my progress before I have to leave for a bit. Whenever I get back I'll check the chat again or let you know if I'll start again. I'm also not sure how you guys plan of changing the order of the team challenges on Showdown and whether or not you guys still have your teams and want to challenge mine to add to the page once I return.
Kinklertest
So Sketch is here and i'll be hanging in Kinklertest (Sketch may be there too) so if your online you may wanna go onto Kinklertest. TERRARIA4LIFE (talk) 21:34, August 13, 2016 (UTC)
Ideas and stuff
Hey wanna help me with my Pokemon fan game (Pokemon Heat and Frost). I need ideas for stories, Pokemon, and even some sort of Mystery Gift like we have seen in most games (e.j Torchic in XY, Shiny Beldum in ORAS, Munchlax in Sun and Moon). Have any ideas just tell me.
RE:So
Well you know what? I am condescending and I am insensitive. That does NOT mean that I have no place here. I can be these things and still not break rules, if those rules are clear and not vague as they currently are. It all depends on how the admins perceive it, which I hate. But as I said, I am willing to be mature about this and fix my attitude. However, what I will not do, is take shit from you or anyone who wants to get me banned for the slightest little thing that you didn't like in my wording. That's bullshit and you know so. Shogun12 (talk) 23:50, December 17, 2016 (UTC) 
I just read it. Your input is appreciated. Shogun12 (talk) 23:59, December 17, 2016 (UTC)
xmas surprise from -see under-
Hi Im back. Do you remember me?
Blizzard Studios
Hey kingler, im starting fresh now. I cant handle it. If you want please give it to someone else. Sorry to bother you.
how do you put that template?
help
ive forgotten a fair few things about how to format code here. could you please tell me how to caption an image?
Code
Hi Kingler, how do you do something like this in wikia?
Logo
So Power Paintbrush Adventures. It could honestly do with a logo. Here are my ideas for the logo, otherwise go crazy.
The text is rainbow-coloured with White borders
The Power Paintbrush is placed in the centre of the logo
Maybe scatter fragments of the Paintbrush across the logo
Hi! I'm KirbiMiroir! (talk) 11:45, December 24, 2016 (UTC)
I'm not bummed man. I was just really tired. :) Pyrostar (talk) 02:53, January 18, 2017 (UTC)
Logs
Hey, just wanted to let you know that if you wanted to join the logs for Black 2 and White 2, we've caught up to your point in the game. We're all on the Kingler Testing chat if you want to hop in.
Hi
Remember the PPA logo you did for me? Well, I'd like you to do some more art for the game, if that's okay with you.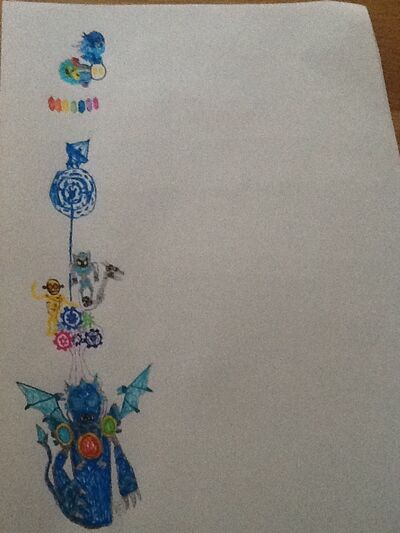 BASICALLY I have planned out part of the final battle in advance. Yes, PART of the final battle. The final boss, as I have planned (without telling ITV and KT... yet), will be split into four parts - one for each of the main antagonists of the game (we'll each make one - I've already made one called Arcobaleno, a siren who wishes to use the Power Paintbrush to eradicate all human life on Earth so that her brethren can populate the planet). For my part of the final battle, I've come up with a four-phase affair. You have to defeat all the targets on each part of the final boss before you can move to the next part. Here's some notes for you!
The mechanical dragon that seems partially buried in the ground makes up the first part of the battle. The coloured circles make up its weak spots.
Above that is the second phase. The targets are the mess of gears, the mechanical creature and the two robotic humanoids.
Then, we have the third part. The main target is the satellite dish, while the works inside the circle that it is on is there for support.
The creature right at the top is Arcobaleno in her true form. The targets are Arcobaleno herself, the fish thing, the three serpentine creatures and the green skull.
If you want close-ups of each specific part, let me know.
I apologise for the blurriness, but hope you can see the picture clearly enough.
And before you ask, yes, I DID hand-draw this in the computer age, sue me.
Hi! I'm KirbiMiroir! (talk) 18:34, April 12, 2017 (UTC)
KirLudwig is back
Hey Kingler remember me? Im thirteen now so I can be here again. yay i guess.
How have u been? I had a trouble finding ur account bc u changed ur name.
Also I have a request. I am making a pokemon generation and I need a template to make the base stats, so do you know how to do anything like this?
Thanks
So I guess thats it. Cya
Community content is available under
CC-BY-SA
unless otherwise noted.