It's been several years since the last Community Draw, so I imagine we have at least a few users not familiar with what this is. Community Draw is an event held from time to time where people from across the wiki get together and draw a character, anyone can submit artwork of the character of that particular blog or of previous relevant blogs.
Since this is the first episode of this particular series of blogs we'll play it by ear on how often to do the blogs, it'll most likely be every week or every fortnight. So some ground rules just so people are clear;
The art you submit should be created for the Community Draw and not be pre-existing art you've done
You can draw a character however you want as long as it is the character specified in that Community Draw blog or from one of the previous Community Draw Blogs of this series
As for the topic of each community draw, I'll try to stick towards generally easy to draw characters that way it's easier for more people to participate but if you'd like a character of yours to be the topic of a community draw please message me on my talk page, I can't guarantee a character suggestion will be used but I'll try to work around more complicated characters if need be.
Anyways enough yammering from me, the topic of this blog's community draw is...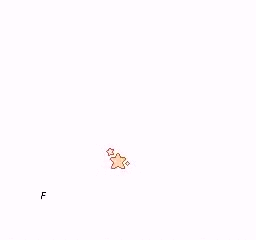 ... Kirby! Yep, the pink puffball himself.
Feel free to draw Kirby in his regular form or with any of his abilities, if you want to draw a bit of an out there Kirby like Big Chin Kirby feel free as well. Hopefully you'll all have fun drawing this pop star hero.
Gallery
Community content is available under
CC-BY-SA
unless otherwise noted.