Hi, guys. I want to show you something.
First off, I just wanted to tell you I pass my Art 250 class last month and even graduated from my community college (however, I'm looking to transfer CSU later on). So after graduation, I download Affinity Designer and Affinity Photo to do some work for free time or I get bored. Using the lessons and skills I learned from Art 250 (although we use Adobe back in class), I decided to do some work for my gaming projects and show them to you all. Feel free to criticize just in case what I did wrong or what I need to improve more.
Now, I'm a little behind an slow on this game because, I've got lots of work outside of this wikia, doing other interests. and focusing other of my projects.
So, here's the logo for this game.
I did it very basic and simple. I put some details of the shadows from the letters to stand out. I try my best to have some Japanese elements to this but, this is what I've got.
Now, on to Hanzo Mitsunari.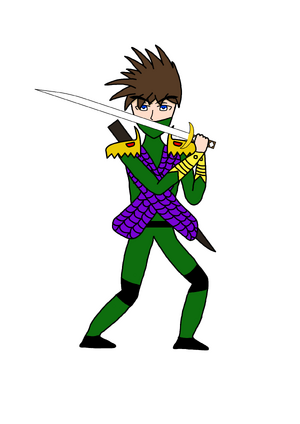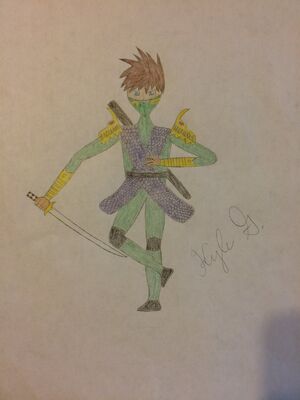 Now on the left, you see the illustration version of Hanzo and on the right, you see the drawing version of Hanzo. Comparing these two, there were difference from the critics I received from last time and changes I made.
The drawing of the arms is too long.
The drawing of the feet is too short.
The shoulder pads is on the shoulders, not on the upper arm.
No detail of the face mask from illustration.
Add shadows on illustration, if you take a closer look on the forehead.
The eyebrows are a little big on illustration.