Hello, stranger, may I interest you with non-poisoned coffee? 
Our choices are; Mocha, Kilimanjaro, Blue Mountain and Rat Pois... I mean Caffe Latte!
Welcome to the home of the VFY
I, Fin will be your tour guide- if you would kindly step right this way, welcome to the the home of VFY, the jewel of the page where pictures rule and writing is the director, where VFY is the monarch and you are all my faithful subjects. Welcome! Now come into the city of Vivaland.
MY KINGDOM 
Welcome to Vivaland where VFY rules! We have cafes and hotels, parks and casinos! Come in  and enjoy the Wonderland! There is hundreds of places for you to play for example the Animal Crossing Fun House Open Now!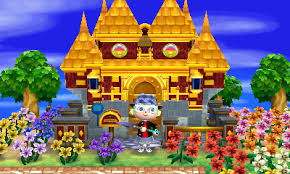 ANIMAL CROSSING FUN HOUSE CHALLENGE
Count the number of Pink Lilies.
Number of spires on the house.
Number of White Flowers.
ANIMAL CROSSING CAFE CHALLENGE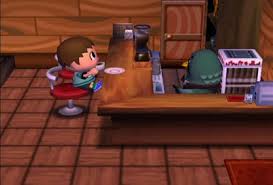 The number of stools.
The players eye colour.
The amount of chairs you can not see in the picture.
Community content is available under
CC-BY-SA
unless otherwise noted.