Forward
As of recent, a lot of users have been leaving Fantendo, be it temporary or permanent. Some have left because of a recent Discord event regarding how the admins handle things, while others have their own personal reasons.
We're trying to change, but that takes time. We can't just say "Hey, we're better now!" and leave it at that... And I'm not even sure what that would look like. We can't prove we've changed until another incident flares up again, but nobody wants that to happen in the first place.
But you can at least take some solace in this: I'm staying put. I've made friends here, and there isn't really any place to put my stuff anyways. You can throw a %$#@ing steamroller at me, but I'm not getting out of this chair. Not until everyone leaves or the wiki itself goes down.
I'm not good with words, and I'm not well-versed in helping people with their issues... But always remember, I'm here for you.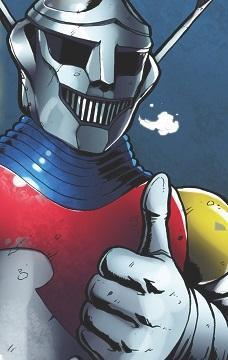 And What About Me?
Your sanity is not welcome here. Please leave it at the door and have it stay there. It will not be needed, nor will it be missed.
ahem
Anyways, I'm SharkLord 1954, though just SharkLord is fine. I like games and my brain creates a lot of ideas regularily, so I'm posting stuff here to drown this entire wiki in my gamer madness share those ideas. My preferred music is basically anything that involves a guitar, comes from a video game, or both. I also like giant monster fights too. For the record, I am a guy, just so you aren't confused by whatever my profile picture is at the moment.
I also have a Fanfiction.net account, which you can see here: https://www.fanfiction.net/u/11142908/SharkLord-Productions
My Creations
Completed
In Progress/Upcoming
Kirby: Reverie Wanderers
Metroid Genome
Harbor Wave: Battle for the Seven Seas
Cultivate
Arianell: Silver Shroud
Abandoned
The Isurus Pantheon
In other news, I am currently forming a polythiestic religion regarding various creations on this wiki. It started with Pubble from ValkyriePyra's game Kotomo, and has grown to encompass various entities both inside and outside the Kotomo franchise.
Galleries
My growing gallery of memes, reaction images, and generally funny images. You are free to use any of these if you so desire. No need to ask me.
My archive of profile pictures.
Some Random Discord Junk
My Gaming Timeline
What I'm currently playing: Xenoblade Chronicles: Definitive Edition
What's next on my list: TBA
Community content is available under
CC-BY-SA
unless otherwise noted.