<entering a brief hiatus>
Hello and welcome to my domain! I'm honored to have you here on my humble little userpage. Let me give you the grand tour!
Names and History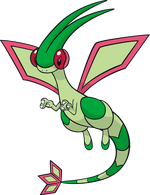 I've gone by several names since I first joined in April 2012. At first I was SuperDuperMarioKirby, aka SDMK. It was then I developed the alias Rocky. 2015 was when I switched names to
Dragon of Steel
. I was known mostly as either Rocky or Dragon. Some people tried calling me dos I remember, which died quickly. I left all of fandom in November 2018, with
this
blog.
In that blog I revealed my birth name to be Dallin. Now I'm back under the moniker of Salutationary. Pretty soon, I'll have
this
name,,
Accepted Names
I will respond positively to either Rocky or Dallin. If you feel nostalgic you can call me SDMK or Dragon and I won't be opposed. You can flesh it all out to Salutationary if you want, but that's a bit weird. If you want to refer to me by my new username, call me Salut.
About Me
All the deep intimate details of my life are stored here, try to keep up.
I'm SEVENTEEN, going to start adulting this October.
I'm STRAIGHT
I'm a MAN
I'm a MEMBER of the Church of Jesus Christ of Latter-Day Saints
I wholly accept any tidbits about YOU if YOU'LL accept MY tidbits
I'm not IN a relationship right now but there is this girl I'm lowkey in love with and would love to get closer to someday.
I'm CREATING this massive graphic novel series/story that I'm super proud of. Not sure if I'll ever post any parts of it here.
Seriously though, if you guys have questions about the LDS Church I'd be happy to answer, hmu in my talk page. Just keep it civil.
Stuff
Here's the highlights out of all the stuff I've made in the past. None of it's done, but eventually they will be. Maybe. For all of my things, visit my titular category at the bottom (SuperDuperMarioKirby for the old stuff, Salutationary for the fresh stuff). For all the junk I'm planning for a future date, take a trip to my sandbox.
I'm gonna work on making a crazy accurate Mario timeline. Progress will be posted here.
Future Stuff
This is all the stuff I might make in the future. No promises or anything.
A plethora of original stuff

The NinJon Chronicles I - Plays similarly to BotW probably.
Sunshielder - Same general concept as NinJon, probably.
Graveyard Beyond - 2.5D sidescroller? About death and revival? Most likely!
Some kind of time travel game - The closest game to reference it to is Odyssey, where it's largely open world but still very story based.
An OG RPG of sorts - Probably plays similar to TTYD, but takes elements from stuff like Kingdom Hearts? It's still foggy.

More Mariomon?
More Favoritism?
Avatars
Here's where I'll chronicle all my faces. All the Dragon of Steel avatars are dead to me.
Quotebook
Community content is available under
CC-BY-SA
unless otherwise noted.