"They call it a charismatic wonderland. But there is no charisma. Or wonders. Just straight-up edginess and too much humanoids/humans/Beorns."
- Mr. Yokai. Yes, that's me. Even though the "welcome" template has changed to exclude "charismatic wonderland", there isn't much befriending going on? I mean, I only befriended like, two people for real, being Redwinggamer95 and Poisonshot.
Also the "straight-up edginess" and "humanoids/humans/Beorns" thing come from the fact that, well, like, the whole wiki has lots of humanoid, human, and Beorn characters in Fantendo Smash Bros., like barely any characters which aren't humanoid, human, or a Beorn (Lub Lub is one) and the straight-up edginess part comes from the fact that... let's just say, straight-up DARK. Yep, dark! With all that swearing stuffed in (yes this wiki is NOT supposed to be family-friendly I know), I kind of feel like... it takes a much more mature twist on Smash? I mean, I wonder if Nintendo actually did some game where they had swearing included.
About me
YO, WHAT'S UP MY MATES!
Number one Sprixie fan here, ya bois! I was originally a Yokai Watch fan and I'm currently making something called... SPRIXIES!!! Yeah, my own fan-made standalone video for them! Because "Gooigi Power Rangers." I also invented Reanimated Ron, Spahk, and especially... Chargin' Chuck E Cheese. I'm a guy full of wacky ideas and I like to show off my creativity! In the meantime...
I'm a newbie here. Hi, I guess.
My contributions
Note-to-Selves
Stop cramming stuff about your life on Numberlemon, no matter how tempting it might be
Pieces of Advice Taken
"Just stop mentioning random users from other wikis/websites, and likewise don't involve people from outside the wiki with our own." - Athena
"Fantendo is not an easy place to fit in but if you work hard on your project (don't wait for someone to do the code for you, just start and maybe someday someone will propose you their help), if you put some useful comments to encourage or correct other users' project and if you participate once in a while to a blog, you will fit just right." - Coral
"I recommend you learn how to use headings to organize information, and don't put too much filler in them. For tables, some pro users would learn how to use percentages instead of just flat numbers. For example, a table with a width of 100% covers the whole page." - Dorothy
"Speak normally, be passionate, don't make so much blogs, put effort in your pages." - Mirai
"try to avoid conflict like me, sure we have had a little drama with lynkon but other than that i have been pretty mellow i really only make blogs when i have a good topic i would like to start a discussion about, and like you i would only make smash bros games until i got burnt out on them and now i am in the process of developing a kirby game, so even though i have only been on here for 7-8 months i know how this wiki works, i mean im even a bit nerous to comment on someones talk page fearing that i might have accidentally said something wrong, also a word of advise try not to limit yourself talking about your obsessions like sprixies and disrespectoids cause i know you like them but other people can get really annoyed by them and hey dont take this the wrong way you are a good friend you just need a bit more help thats all no ill will towards you." - Redwinggamer95
"stop trying and it'll happen eventually" - EnderLegends
"TBH its absurd to just walk in and expect people to immediately start paying attention to you and accept you. Involve yourself in the community, get to know people." - Guy
Random Template :P
Medals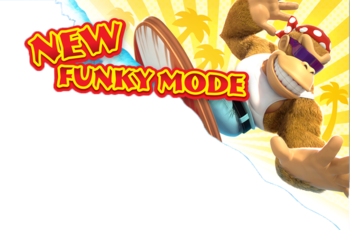 Community content is available under
CC-BY-SA
unless otherwise noted.