Trent Corona

♂

️ Male


⚥

Pansexual
6'09
134 lbs
27 years old
Human

Trent Corona, with his Standing Ripple Night Drive

INFO

FULL NAME
Trent Corona
POWERS
Transforming vehicles into sport cars
Lunar powered abilities
BIRTHDAY
May 6th
ALIGNMENT
Self-interest
OCCUPATION(S)
Collector
Driver
BIRTH LOCATION
Salem, Oregon
CURRENT LOCATION
Seattle, Washington

PREFERENCES

LIKES

| | |
| --- | --- |
| Amatsuchi!, Pizza, Driving at night, Living a nocturnal lifestyle | |

DISLIKES

| | |
| --- | --- |
| Daylight, Guilt, Lack of a stable income | |

APPEARANCES

Trent Corona is a black man that lives in Seattle, Washington, aided by his Standing Ripple known as Night Drive. Granted his Standing Ripple from a freak incident involving Hammerhead and Slipknot, Trent Corona is a Uber driver that rides at night with the power of his Standing Ripple, Night Drive. The character is nocturnal by choice, sleeping during the day and awake at night. He is also an avid collector of Amatsuchi! merchandise. The character was created by Helena Harper (t∣b∣c) to introduce a friend that could assist Sabrine Lee and Penny Loafer against Ocean 11.
A nocturnal man with the Standing Ripple known as Night Drive, Trent is capable of transforming any vehicle he drives into a sleek, clean sports car which gains additional abilities during the night under the moon. Trent is also an avid collector of Amatsuchi! merchandise, which feeds off his income pretty heavily and makes living off his job as a nighttime Uber driver difficult.
Description
Trent Corona Description
Trent Corona is a black man entering the end of his 20s. He has thick black hair that shoots way up and has red eyes. He wears a black jacket with a white trim and wears a graphic t-shirt underneath that (in the case of his article image, he is wearing a shirt with the logo of the Gorillaz album The Now Now). He wears unique black leather pants with a white pattern in the center of the shirt. He wears pretty basic penny loafers on top of that. Trent has a tattoo on his left shoulder of Pizayarõ, a character from Amatsuchi!, in a suggestive pose. On his right shoulder, he has a birthmark that is shaped like an four pointed star.
Night Drive Description
Night Drive has a helmet for a head, with a black visor embedded into the helmet. The back opens up wide to shoot out a trail of cosmic star dust, which comes out in either a purple or blue color. He appears vaguely robotic and has wide shoulder spikes and thin, robotic arms. He appears to wear a jacket and a white shirt of some kind. He also wears black pants and shoes.
Personality
Trent Corona is a flippant man who mouths off constantly at danger. While he could easily be perceived as a poser pretending to be cool, Trent's cavalier attitude towards everything, as well as the embracing of actually expressing his feelings and straying away from toxic behaviors, makes him fairly likable to others. While somewhat immature, especially in dangerous situations, this is more of a coping mechanism than how he acts when nobody is around. While his personality around others is not a front, he seems to be more reserved and quiet, maybe even acting depressed, when on his own.
Trent is notable for his nocturnal sleeping schedule, which has him sleep through the majority of the day and staying awake for the night hours, from 8 PM to 6-7 AM. During this, he either works as a Uber driver or spends time at whatever is still open around this period. Additionally, Trent is a collector of Amatsuchi! merchandise- something he keeps mostly private to himself but opens up if asked about it. While Trent knows that Amatsuchi! is pretty trashy in it's premise, he finds that the animation style and characters intrigue him to overlook a lot of it's flaws. Trent is also a big fan of pizza- it's pretty much the only thing he eats.
While Trent doesn't actively look for fights, he does own a laser-powered sword. This sword is unique in that it can cut through Standing Ripples even when they aren't interacting with the environment. However, it has a very low battery life. Trent is also very honest and trustworthy- he doesn't make promises he can't keep and if he can't fulfill them, he'll inform the person of the situation.
Night Drive is a pretty stationary Standing Ripple, although does often ride in the passenger seat next to Trent. They seem to have a slight kinship, but as with most Standing Ripples, they aren't exactly talking to each other or need to communicate.
Appearances
Powers and Abilities
Trent Corona's powers and abilities come mostly from his Standing Ripple, Night Drive. Night Drive allows Trent to change any vehicle he is driving into a sleek sports car with a black finish. It's reflective shine gives it an amazing look at night. This works on all vehicles of just about any kind- in one case, Trent Corona was able to transform a Little Tikes Cozy Coupe into a sports car. However, this does not work on animals. Additionally, the car is able to heal back damage.
All of Night Drive's secondary abilities are only available under the light of the moon. If there is no moon out, Trent cannot access any of Night Drive's secondary abilities. In addition to his Standing Ripple, Trent owns the the Ripple Ripper- a laser sword with a short charge that is powered by a Ripplite core- albeit a very small chunk and not a prismatic laser but a powered one instead. This allows him to cut and slice other Standing Ripples.
Trent Corona is also talented in the instrument of the drums.
Specific Abilities
Ghost Craft - The primary ability of Night Drive. When Trent enters any vehicle- whether it is motor-powered or not- it will transform into a sleek sports car with a black finish to it. This sports car is able to seat up to five people and has cup holders and heated seats. The sports car is also able to heal so long as Trent is driving it and nobody else is trying to grab the wheel. When it is under the moon's light, it gains additional abilities.

After Dark - The sports car gains a ghostly UV light finish to it to signify that it's additional powers are now active.

---

Secondary Abilities Night Drive's secondary abilities are only active when it is under the moon's light. It grows stronger the fuller it its, and weaker the more it is shadowed.

Sky Machine - The sports car gains the ability to fly. It cannot fly very high, nor is it's traction very good, however it is very fast. When active, the UV finish on the car glows.
Drones - The sports car fires up to three drones to attack with lasers. They have heat tracking vision and can attack from a mile away. However, they do not replenish until 24 hours pass. When activated, the brights on the sports car shine.
Strange Telepathy - Night Drive stands on the hood of the car and waves his arms around, able to push and pull anyone in the way. He can also make opponents float. When Night Drive is active on the car, he transforms into a hood ornament and is considered interacting with the environment, making him vulnerable.

---

Weapons

Ripple Ripper - A laser blade with a Ripplite core that allows Trent to cut and slice other Standing Ripples. It has a charge that lasts just 15 minutes and has to be replenished through a plug. Due to it being electrically powered, it does get charged by electrical attacks.
Relationships
The two have a good friendly relationship and share interest in a lot of the same things, including their affinity for the character of Pizayarō from Amatsuchi!!! Seikatsu no tame ni sushi fakkā!!!. While Nycho doesn't get to hang out with this relatively new friend of his a lot due to his nocturnal nature, they actually have a friends with benefits situation due to them both being fairly comfortable with their own masculinity and finding each other attractive.
Trivia
Trent Corona has elements of both Travis Touchdown and Dante from No More Heroes and Devil May Cry respectively.

Additionally, Trent has some elements from both Sabrine Lee (an inappropriate tattoo) and Penny Loafer (Gorillaz reference and wears penny loafers)

Night Drive is named after the band. Their abilities are named after the songs "Ghost Craft", "After Dark", "Sky Machine", "Drones", and "Strange Telepathy".
Gallery

Overview
Standing Ripple is a concept in the New Fantendoverse used to refer to projections of fighting spirits created by contact with the metal Ripplite. These fighting spirits are created from the hosts' Aura and general will to fight and host incredible but bizarre abilities. These Standing Ripples name themselves, usually off musical artists, and often do not speak or act on their own, but do follow their host everywhere. They have an arguable consciousness; while they can act on their own when not in combat, they do not seem to be consciously aware of their own actions.
Ripplite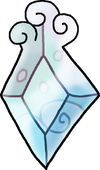 Ripplite is a mineral/metal alloy that can phase light through it to alter it's properties. It is key to being able to produce Standing Ripples. It comes from Vokkskar-created Catalyst Comets that crash into planets. Ripplite can also inversely be used to cut through Standing Ripples. Given it's weak resistance to force, crushing similar to quartzine mineral, it is not good for weapons.
Ocean 11's leader Hammerhead, who has the largest fragment recovered, has used it for monetary gain and on every member of his mob gang.
CHELPRO as corporation has a smaller fragment that they are experimenting with.
Trent Corona has a very small fragment that he uses in the blade of a laser sword known as the Ripple Ripper.
Standing Ripple Users

Sabrine Lee

Juliani Crimsoze

Penny Loafer

Trent Corona

Skimp the Shrimp

Wayne Goldrein

Arthur Magus

Sarah Auvic

Circe Lotte

Angela Kravitz



Robert Tuvillo


Hammerhead

Turbo Crafter



Bienna


Mary Azkaban
TBA
Sarah Needlenam
TBA
Primus



Eddie Warmann




Anubi Arlon


Sabrine Lee
(Hyper Mode)

Phoebe
TBA
Kest Velaxation



Wobbegang

TBA
Britt "Hit" Cormeum
TBA
Norfleet

Turbo Crafter
(Hyper Mode)

Veniz

Gettysburger
TBA
Sarah Needlenam
(Hyper Mode)

Juliani Crimsoze
(Hyper Mode)
TBA
Tucker Elliot
TBA
???
TBA
Hal Jeskin
TBA
Type: Baal
TBA


Bleach Manhattan

TBA


Callum Jackson

TBA
Ana La Ladrón
TBA
Fuega Nitro
Standing Ripples

Alien Ant Farm

65daysofstatic

Gorillaz

Night Drive

Yung Bae

Lemon Demon

Rone

James Bond

BABYMETAL

The Black Queen



Black Caviar


Blackway

Xavier Bluzen



Broken Bells


Digitalism
TBA
Comfortably Numb
TBA
Dead Man's Party



Puddle of Mudd




Children of Bodom


Alien Ant Farm
(Always and Forever)
GHOST DATA
TBA
Smash Mouth
?
TBA
REO Speedwagon
TBA
Logic
Bobby Tarantino//Young Sinatra
TBA
Xavier Bluzen
(Divine Fur)

Carpenter Brut

Silver Scepter
TBA
Comfortably Numb
(Hey You)

65daysofstatic
(Decomposition Theory)
TBA
Flatbush Zombies



Synthetica

TBA
Weezer
TBA
Yeezus
TBA


Ancient Hunters

TBA


Rolling Stone

TBA
Avril Lavigne
TBA
HELLYEAH
Trivia
Standing Ripples are inspired by the concept of Stands from JoJo's Bizarre Adventure. The name of the concept is even a reference to both the shorthand (Stand) and it's meaning (Ghostly Ripple).

One key difference is that if Standing Ripples interact with the environment, they can be hurt and attacked like a normal character. Additionally, they can be seen by anyone.

Standing Ripples could possibly be seen as a new extension of the music numbers that have been present in both the original Fantendoverse and the new Fantendoverse- where as music punctuated pivotal moments in past stories, now they are literally powering characters.
Coincidentally, Standing Ripples and Stands were both introduced in the third "part" of their respective series' on going narratives- Standing Ripples in Phase 3 of the New Fantendoverse and Stands in Part 3 of JoJo's Bizarre Adventure.
---