Toads Vs Kongs Castle Jungle Warfare 2 is a third person shooting game parody of Plants Vs Zombies Garden Warfare 2 and is the sequel to Toads Vs Kongs Castle Jungle Warfare. Since the dawn of time, the Toads have protected the Mushroom Kingdom from the Kongs. But now, the world has changed. The Kongs have finally won, and have changed the Mushroom Kingdom into the Kong Kingdom. And now, for the very first time the Toads are now on the attack take back the Mushroom Kingdom.
Characters
Toads
New Toads:
Sorceress Toadette: She is a sorceress from the past who can turn Kongs into sheep.
Colonel Toad: He is an army commander with 2 rapid fire mushroom guns.
Future Toad: He is a gangster future who can spin on his head to take out Kongs.
Returning Toads:
Soldier Toad
Nurse Toad
Bagger Toad
Spiky Toad
Kongs
New Kongs:
Crazy Kong: He is a future Kong who can call in his DK Mech to clear things in his way.
Captain Apebeard: He is a pirate captain Kong who can use his Super Squawks to zap Toads.
Super Ape: He is a superhero Kong who can fight with his hands.
Returning Kongs:
Foot Soldier Kong
Scientist Kong
Engineer Kong
All-Star Kong
Fortress Battleground
Fortress Battleground is a living Toad Vs Kong world with Toads and Kongs battling for the Mushroom Kingdom or the Kong Kingdom. On one side is Princess Peach's base and the remains of the Mushroom Kingdom and on the other side is Donkey Kong's base and the constructions of the Kong Kingdom. "More Coming Soon"
Spawnable Toads and Kongs
(Toad Warriors)
Toad Warrior
Pumpkin Toad
Terracotta Toad
Lily Pad Shield Toad
Wood Shield Toad
Log Toad
Stone Toad
Heal Toad
Exploding Toad
Flag Toad
Hypno Toad
(Build-a-KongBot)
Gatling KongBot
Rocket KongBot
Mr. Toasty
Orbital KongBot
Boxer KongBot
Mr. Toxic
Explody KongBot
Mr. Freezy
Loudmouth KongBot
Hide-n-Shoot KongBot
(Growable Toad)
Toad Cannon
Gatling Toad
Scardey Toad
TBA
(Spawnable Kongs)
Kong Monkey
Conehead Kong Monkey
Buckethead Kong Monkey
TBA
Game Modes
New
Jungle Ops
Herbal Assualt
Returning
Castle Ops
Team Vanquish
Castles and Jungles
Bomb Base
TBA
"More Coming Soon"
Gallery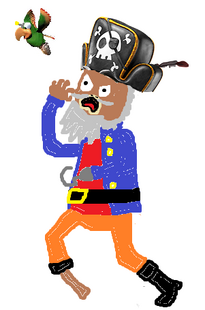 Community content is available under
CC-BY-SA
unless otherwise noted.