This page was created by
Jake
. Please do not edit.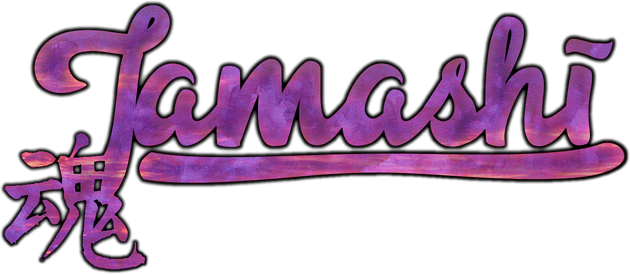 Tamashī (Japanese: 魂, Soul) is a third-person arena fighting and tower defence game. Based upon the Plants vs. Zombies: Garden Warfare series, Tamashī is an umbrella game that features a variety of characters from a number of different sources known to the game's creator, Orchid;Somnium (t∣b∣c). This is a reboot of another project known as Tamashī, which began development in 2014 as a collaboration between FuchsiaPanacea (t∣b∣c) (then known as Fandraxono) and the aforementioned Orchid;Somnium.
Set within a simulation known as Seikatsu.exe, digital copies of warriors from across the multiverse are created in order to collect Tamashī Shards in order to stabilize this virtual world after it has been infected with an unknown virus.
Unlike most other umbrella games, Tamashī does not feature an overarching story. Instead, all characters have a set of personal missions that reference situations from their original appearances. These are battles created based directly off the data used to create the warriors' virtual selves. Completing a character's missions increases the rate at which they gain EXP points, and special bonuses can be unlocked to enhance the character's abilities.
Tamashī is a class-based arena fighting game that combined elements of similar third-person shooters such as Team Fortress 2, Overwatch, and the aforementioned Plants vs. Zombies: Garden Warfare. Like those games, Tamashī allows the player to choose between playing as a number of different characters, with unique weapons and abilities that grant them certain roles in battle. There are two types of classes: Melee Fighters and Ranged Fighters; the former are close-ranged fighters with higher defensive capabilities, while the latter are long-ranged fighters whose weapons contain a limited amount of ammunition. Both types of fighters have multiple special abilities that must recharge after a short period of time upon use. While fighters with projectile-based weapons have the advantage of range, all melee-based fighters feature higher defence and health. Melee Fighters' weapons act as a three-hit combo attack system, and the player can extend the final attack in their combo by holding down the attack button following that attack. Similarly, some Ranged Fighters also possess the ability to charge up their projectile attacks to increase their range out damage output, at the cost of needing to, of course, hesitate before firing.
In battle, health can be recovered both over time - a small portion of damage taken will be recovered when the fighter has disengaged in combat - and by some of the abilities possessed by fighters. Healing abilities can appear in the form of area of effect abilities, direct healing to a single target, or by dropping items that can be collected simply by running over them. Once all of a fighter's health has been depleted, they transform into a small white cube that floats a short distance above the ground. As this cube, the player is given a timer on their HUD that counts down until they are forcibly respawned, returning back to the battle as the character they had chosen. However, should one of their allies stand inside of the area the cube occupies, they will "revive" the player, allowing them to rejoin the fight without needing to wait until their timer ends; after a few seconds have passed after a player's defeat they are also given the option to manually respawn, though this prevents their teammates from reviving them and thus forcing them to respawn at one of the pre-determined spawn points.
Tamashī Shards act as EXP bonuses when collected, with the amount of EXP given being based on the size of the shards collected; they come in multiple sizes, with the smallest (often known as Tiny) giving 1 EXP, while the largest (often called Giant) granting an astounding 10,000 EXP. Smaller Tamashī Shards are given to the character randomly while assisting in completing objectives, KOing other fighters, or summoning consumable Goons, while larger Tamashī Shards appear randomly in battle and can only be collected by one fighter; their appearance in the former is always randomized in terms of it's placement, and a marker is placed on it's position for a short period of time. Tamashī Shards of all sizes can also be collected in the Stronghold Rei mode.
By levelling up characters, playing games, and completing randomized Daily and Weekly Challenges, players unlock Chikara Points (CP) that can be used in the in-game shop. The in-game shop contains a variety of items that allow the player to alter their characters in certain ways, such as adding elemental effects onto their attacks or changing elements of their physical appearances. The shop also carries consumable item that allow players to receive buffs throughout a single battle or consumable Goons that can be summoned in some game modes. Chikara Points can not be purchased through real world currency; additionally, the game features no traditional "loot boxes", as all items can be purchased normally in the shop, though the player can opt to purchase a random selection of the aforementioned consumable items for a surplus of Chikara Points.
The game is primarily a multiplayer-focused game that features a variety of game modes. Tamashī include both team-based and free-for-all game modes that put focus on a number of objectives. Team-based game modes feature the teams of こ (Ko) and ろ (Ro). There are two classifications of game modes: Small Modes, which are quicker and feature more combat-oriented objectives akin to the Call of Duty or Halo series; and Large Modes, which are more expansive objective-based modes played on larger maps that allow players to summon Goons to aid their teams. Online, Small Modes limit the player count to 30 - with fifteen players divided across two teams - while Large Modes extend it to 64 - with 32 players being placed on a team; both types of game modes can begin should fewer than the maximum number of players be in a lobby.
| Mode | Description |
| --- | --- |
| Last Chance | An unorthodox game mode in the fact that one can not choose to play this mode at their pleasure. Rather, when two or more enemies achieve the same score at the end of a match, then they will be placed in a round of Last Chance. The goal of Last Chance is for the player to KO the other players without being KO'd themselves, as all characters spawn with only a single stock and the last character standing will claim victorious overall. In team-based games that end in a draw, the players with the highest score on each team will enter a one-on-one Last Chance battle; in free-for-all matches, everyone who tied with the same score will be placed in a single match simultaneously. For Last Chance battles, characters never regenerate health and all characters start at 50HP. |
| Free Campaign | A timed battle where there are no teams. Characters with the sole objective being to KO the other fighters in battle. There exists both a set time limit of 20 minutes and a score limit of 50. Should the score limit not be reached, then the player with the most amount of KO's at the end of the battle is the victor. Points are only distributed should a defeated player not be revived by their allies. |
| Team Campaign | A timed battle where there are two teams. The two teams are to fight one another with the sole objective being to KO the other team's members. The game has a set time limit of 30 minutes and a score limit of 100. Should the score limit not be reached, the team with the highest amount of KO'S at the end will be claimed the victor. Points are only distributed should a defeated player not be revived by their allies. |
| Capture the Flag | Two teams of warriors fight over two flags, each of which spawn at the team's "bases" at both ends of the map. Once a character has picked up the other team's flag, they are unable to use their abilities (but can still attack normally) and thus it is suggested that their teammates aid them as they return to their team's base as they will be marked for all players. A flag can only be captured should their team's flag be at their base; by KOing a fighter with their flag, the player or their teammates can either wait 15 seconds for the flag to reappear at their base, or simply run through it to send it back automatically. There exists both a set time limit of 20 minutes and a score limit of 10. |
| Dominion | A battle where three flags appear in set location around the map, and capturing them grants teams points. Flags can be captured by having any number of members of a single team within the area around the flag (marked with a glowing border); if members of both teams are in a single flag's area, it will be Contested and no points will be given out until only one team remains. One point is given out every two seconds per flag captured. There exists both a set time limit of 30 minutes and a score limit of 100. |
| Vampyric Dominion | A variation of Dominion where players are granted points by standing within the area surrounding a flag (of which three are always present around the map), as well as should an enemy be defeated and downed within this location. While standing within the area of a flag grants one point every five seconds should no enemies from the opposing team be alongside them (thus worth less than in a normal Dominion game), teams will also be rewarded five points every time an enemy is downed within the specified zones. These points are only added to the team's score once the downed player either manually or automatically respawns; thus by reviving fallen teammates within the zone, players can prevent their enemies from gaining points. There exists both a set time limit of 30 minutes and a score limit of 200. |
| Guardian Demons | A variation of Team Deathmatch where only one player is capable of adding points to their team's total. A player on each team is designated that group's VIP, and one point is earned every three seconds they remain in battle without being defeated. Additionally, this player will also grant their team an additional five points whenever they KO an enemy, as long as that enemy is not revived by their allies. Whenever a VIP is defeated, the role is passed to another player on the team at random. Thus it is imperative to both protect the VIP while also allowing them to engage in combat. The game is limited by both a set time limit of 30 minutes and a score limit of 100. |
| Mode | Description |
| --- | --- |
| Tower Showdown | One team is designated as the Attackers, while another as the Defenders. The Defenders are tasked with protecting a large tower located in a specific spot on the map. They must defend this tower against the Attackers, who can capture the tower by standing within an allocated area within it. Once the Attackers capture a tower, the map begins to open up and this repeats twice more, followed by a final objective which is more complicated. The Attackers win should they complete every objective within the time limit, which extends every time they successfully complete an objective, while the Defenders win if they can protect their tower until the time limit runs out. In Online lobbies, the members of the Defenders and Attackers teams swap each game. |
| Hoard Encounter | A battle that features a giant boss character that two teams of players must work together to defeat. At the beginning of a battle, the players must fight through a hoard of minions commanded by the Boss before they reveal themselves, at which point players must determine the boss' weaknesses in order to take it down. All players have a limited amount of four stocks however and, once all of them are depleted, the "eliminated" players takes control of the boss' minions and aim to deter those they previously fought alongside. Those "eliminated" can still aid their team by defeating all of their former enemies (though they have no allegiances and thus could also fight their former teammates) and absorbing them into the boss' hoard, with the team with the last player standing being declared the winner should they be defeated. Players can also claim victory by defeating the boss before this happens. While every boss fight has different mechanics, they often go through phases of summoning CPU-controlled minions before appearing, then expanding the map and moving about the newly-revealed portion as this cycle repeats. |
| Boss Encounter | A variation of the Boss' Hoard mode that does not grant players a limited number of stocks and thus features the sole objective of defeating the boss within a set time limit. This mode is otherwise identical in every way to the Boss' Hoard mode, and CPU-controlled minions will still be spawned every so often. |
Fortress Rei is the main game mode focused upon in Tamashī. Fortress Rei is a cooperative mode which sees up to four players working together to protect a fortress from 25 waves of enemies, with only Defensive Goons at the players' disposal. The titular fortress is a wooden building which the player is unable to enter, but can stand atop to fire down onto enemies, and it will spawn in one of several set locations around one of the game's Large Maps. Should a player be defeated then they will be forced to spectate their allies until they clear the round, at which point they will return to battle. The game can end once all 25 waves of enemies are cleared, or should all four players be defeated in battle. Unlike in other game modes, the player is unable to change the character they have chosen at any point, even before they respawn.
Each round a steadily-increasing number of enemies will spawn on the map, and a round will end once they have all been defeated. As with other cooperative-based modes, Offensive Goons make up a bulk of the enemy army. However, a feature unique to the Fortress Rei mode, corrupted versions of fighter characters also appear within the enemy's ranks. These versions of enemies, which take on a purple, nebulous appearance, generally have less health and attack power than their playable counterparts but are still able to wield their weapons and use their abilities against the players. As with the normal enemies, the rate at which these corrupted fighters will spawn increases as rounds continue.
On rounds 5, 10, and 15 the amount of enemies spawned is lessened in comparison to the rounds directly preceding and succeeding them, due to the fact that they are accompanied by a randomly selected Mini Boss. This Mini Boss is the only enemy that must be defeated for the round to be completed, though as enemies spawn alongside it they are often in the way of completing this challenge. On round 5 only one Mini Boss will spawn, while two will appear for round 10, and three for round 15. Additionally, once all 25 rounds have been completed, the player will then be put up against a Giant Boss and their minions in addition to continuing to protect their fortress.
In order to properly defend their fortress, players are able to complete a bonus mission each round in order to earn an upgrade that assists the players in making it through all 25 rounds of enemies. The upgrades that the player can obtain are randomized each playthrough, just as the challenges they are linked to are. It should be noted however that, should a mission is left uncompleted by the time the round ends, it will be considered "failed" and players will lose out on the bonus offered. The following upgrades the player can obtain for their fortress include:
Rarity
Upgrade
Description
Common
Extra Goons
Places more Summon Terminals around the fortress, allowing the players to summon more Defensive Goons to aid them. This upgrade can only be earned once.
Heal Fortress
Restores a small amount of health to the fortress.
Heal Goons (Light)
Restores a small amount of health to all Defensive Goons remaining on the field.
Lookout Posts
Places two raised platforms near the player's fortress, allowing ranged fighters to use these as sniper positions. These lookout posts can be weakened, and eventually destroyed, by enemy attacks however. This upgrade can only be earned once.
Speed Boost
Slightly boosts the movement speed of all players for the duration of the next round.
Uncommon
Barbed Wire Trap
Encircles the fortress in a Barbed Wire Trap that deals damage to foes that walk onto it. The barbed wire can be broken should attacks hit it enough however. This upgrade can only be earned once.
Blockades
Places three small wooden walls around the fortress, which prevents enemies from approaching from these directions. These walls can be destroyed through the attacks of enemies however.
Health Boost
Slightly increases the maximum amount of health of all players for the duration of the next round.
Heal Goons (Medium)
Restores a moderate amount of health to all Defensive Goons remaining on the field.
Weak Bubble Shield
Places a bubble shield around the fortress for the duration of the next round, which absorbs projectiles from enemies. Enemies can walk through the bubble shield's barrier however, and ranged weapons still harm the fortress should they be fired from within the shield's perimeter. Additionally the bubble shield will weaken whenever it sustains damage, thus rapid damage to a single part of the barrier will cause it to shut off for a moment. Once this upgrade is applied and the round utilizing it completed, it will not be offered again until at least two more rounds are completed.
Rare
Attack Boost
Slightly boosts the damage output and attack speed of all players for the duration of the next round.
Defence Boost
Slightly lowers the amount of damage all players sustain for the duration of the next round.
Heal Goons (Heavy)
Fully restores the health of all Defensive Goons remaining on the field.
Quick Cooldown
Lessens the amount of time it takes for the players' abilities to recharge for the duration of the next round.
Self Revive
Grants all players a Self Revive token, which allows them to instantly revive themselves when downed without needing to wait for an ally. Up to three of these tokens can be earned per match.
Stone Fortress
Replaces the exterior of the fortress with stone walls, slightly lowering the amount of damage it takes from attacks. This upgrade can only be earned once.
Super Rare
Boss Cannons
Places two cannons in front of the fortress which fire large bombs that are capable of damaging enemies. These cannons are slow to fire and turn, and thus they only target bosses should they be present, and as such bosses will target these cannons when they reach the fortress. The cannons can be destroyed by the attacks of enemies. This upgrade can only be obtained once.
Heal Traps
Slightly restores the health of any traps (barbed wire, blockades, etc.) that may be present in the battle. This upgrade will only appear should the player have previously obtained any of the traps it effects.
Instant Cooldown
Makes the cooldown time for all players' abilities almost instant for the duration of the next round.
Iron Fortress
Replaces the exterior of the fortress with steel plating, drastically lowering the amount of damage it takes from attacks. This upgrade can only be earned once, and will only appear should the player have previously obtained the Stone Fortress upgrades.
Summon Ally
Summons a CPU-controlled fighter character to assist the players in defending their fortress. Unlike the players however, this CPU ally can not be revived and will be permanently out of action once they are defeated.
Team Retry
Grants all players a single Team Retry token, which allows all players to restart a round should they all be defeated in battle. This upgrade can only be earned once.
The challenges that may be given to the player are not static, and have variables that are randomly determined from set variables. Whenever a mission is given to players, it is always accompanied with a 1-3 star rating which denotes it's difficulty; 1 star being "easy", 2 stars being "moderate", and 3 being "hard". The harder the difficulty, the more conditions are added to the challenge in order to successfully clear it though the chance of getting a rarer reward is increased. The level of difficulty of each challenge is randomly determined, but 3 star challenges become the standard at higher rounds. Additionally, should the player choose to play on the "Hard" difficulty, bonus missions will appear at random instead of appearing each round; they will be completely absent on the highest difficulty level, "Insane". Finally, bonus missions are not given to the player during boss rounds. The following challenges may be given to the players:
| Challenge | Description |
| --- | --- |
| Blast Targets! | Targets are placed around the map, with the challenge being completed once all targets are destroyed. The amount of targets differs depending on the star level of the challenge: there are 10 targets on the 1 star difficulty, 15 on 2 stars, and 20 on 3 stars. |
| Bonus Boss! | A weaker Mini Boss will appear on the stage and must be defeated for the challenge to be completed. On a 1 star difficulty the Mini Boss can be defeated at any time, while 2 and 3 stars difficulty ratings give the player different time limits for them to do so. |
| Fake Fortress! | A fake fortress spawns somewhere on the map, which a group of enemies will make it their goal to protect. On 1 star difficulty the location of this fortress is shown with a waypoint, while it is not on 2 or 3 stars difficulty; for 3 stars difficulty there is also a weaker Mini Boss protecting the enemy fort in addition to a small group of enemies. |
| Find Supplies! | Bundles of wood will appear around the map, and it is the player's job to collect all of them over the course of the round. The amount of bundles that appear increase depending on the star level, with three bundles spawning on 1 star, and five bundles for both 2 and 3 stars; for 3 stars difficulty there is an additional time limit placed on this task. When carrying a bundle of wood, the player is unable to use abilities or attack, though they can still run and jump normally. |
| Protect the Fort! | Protect the fortress from taking any damage. This challenge is failed should the fortress take any damage within a set time period (1-2 stars) or throughout the entire round (3 stars). |
| Rescue An Ally! | A CPU-controlled fighter is spawned somewhere in the map, and some enemies will target them instead of the fortress. The challenge is failed should this character be defeated, as they must be protected for the duration of the round. During the round they will try to make it back to the fortress, and it is the player's job to escort them there so they can find safety within. On a 1 star difficulty the CPU ally's direct location will be marked with a waypoint; on a 2 stars difficulty two additional waypoints will appear and point towards enemies instead of allies; and on a 3 stars difficulty no waypoints will appear. |
| Stay Safe! | This challenge differs greatly depending on the star level. On 1 star rating, the goal is for all players to refrain from being defeated in battle; on 2 stars, the goal is to refrain from taking a certain amount of damage collectively; and on 3 stars difficulty the goal is to not take any damage. These challenges last for the entire duration of the round regardless of difficulty. |
This section may contain spoilers for a variety of different media.
Please be aware of this when reading character descriptions, especially.
By default, Tamashī features 20 playable characters, each from a different series. Additional 40 characters can be unlocked by completing character missions; this decision was made as to not overwhelm new players with an extensive roster while still providing them with a roster of characters from a variety of sources. Overall there are 60 playable characters, each with their own abilities that offer different strategies in battle.
In addition to the fighter's abilities, all characters have four stats which have different effects on the way they can be controlled in battle. These abilities are labelled by three labels - "low", "medium", or "high" - in-game, but may differ slightly depending on character. The four stats and what they determine are as follows:
Power

The power stat determines the amount of damage that the fighter's weapon deals to other fighters. The higher it is, the more an enemy will be hurt should they be hit by it. For ranged fighters, the power stat also determines how far their projectiles travel when not charged.

---

Speed

The speed stat determines the speed at which a character moves in addition to how high the fighter is able to jump. The higher a fighter's speed, the faster they travel and the higher they can jump. Although not directly related, the speed stat tends to also correlate with the weight of the fighter, which determines how hard it is for the character to be launched and how quickly they will descend while airborne.

---

Defence

The defence stat determines the amount of damage the character will take from attacks; two characters with differing defence stats can be hit by the same attack and take different amounts of damage. The higher a fighter's defence stat, the less damage they will take. Attacks on a character's weak point (which is usually the character's head) deals more damage to a fighter as it is not affected by their defence stat. Additionally the higher a character's defence stat, the faster their HP will regenerate after damage is taken. In general, melee-based characters have more defence than ranged-based ones even should their stats claim to be of the same level.

---

Health

The health stat determines how many health points (HP) a fighter has. Despite only being denoted by three levels, the actual amount of health a character has is unique; two characters with the same health stat may have different amounts of HP. Because of this, the health stat acts more like ranges of values rather than specific HP levels.
Some playable characters have passive abilities, often related to their abilities or personality. The following characters have passive abilities:
Sunflower, Serika Onoe, Katarina Claes, and Noble Six can all revive their allies at a slightly faster speed than other characters. Richtofen and Korosensei have abilities that also grant them better versions of this ability.
Kunoichi, Dark Pit, Banjo, Princess Peach, Korosensei, and Magical Slayer Mamika can all perform a double jump, though because of this both of their separate jumps are slightly lower than those of other characters. Several characters (including Dark Pit) also have abilities that allow them to be propelled a greater into the air, allowing them to reach areas that even characters with a second jump may not be able to reach.
—

Cocytus

—

In the DMMO-RPG title YGGDRASIL, there exists an underground dungeon that was once a great challenge for guilds to try and conquer. After the guild Ainz Ooal Gown entered the necropolis, they defeated the enemies guarding it and transformed it into their guild's headquarters, defending their giant base with a legion of NPCs that the guild's members created. Of the forty-one members of Ainz Ooal Gown who set up in the Great Tomb of Nazarick, one would go on to create Cocytus, the Ruler of the Frozen Glacier and the guardian of the dungeon's fifth floor. The player Warrior Takemikazuchi designed Cocytus with an honourable warrior-like spirit, respecting any who possess a great fighting spirit akin to his, and thus Cocytus with given the title of Nazarick's weapons master.

—

Cocytus

—

Melee Fighter


wielding

Decapitation Fang

high power

low speed

high defence

medium health

     RECHARGE TIME:

LONG

     RECHARGE TIME:

EXTREMELY LONG

Cocytus activates his Frost Aura, which freezes the air around him. Though this lowers his movement speed and jump height, Cocytus' Frost Aura causes any who draw near him to take damage as they remain within a small radius of him, eventually freezing in place should they remain present around him for long enough. The Frost Aura lasts for a short amount of time before Cocytus deactivates it, though the player can forcibly do so by using the ability again.
Cocytus uses the magic skill Self-Enhancement, boosting his overall attack power for a short amount of time. While this does increase the amount of damage he deals to other fighters, his defence is lowered slightly as compensation for his greater power. Additionally, Cocytus' charged melee attack gains a wind effect that pushes foes back a short distance from him in addition to dealing damage.
—

Agent 47

—

In the 1950's, Dr. Otto Wolfgang Ort-Meyer, who had recently finished his tenure in the French Foreign Legion, began his research into the realm of cloning human beings and artificially extending life. Based on his radical theories discredited by the scientific community, Dr. Ort-Meyer began working to create perfect assassins of peak physical condition that are unable to disobey orders. Agent 47 was the first "successful" result of his trials, the forty-seventh clone built using the DNA of Ort-Meyer and four terrorists he worked with in the French Foreign Legion. Upon reaching adolescence, Agent 47's reputation as an assassin would attract the attention of the International Contract Agency. Despite little information about his past, he would be recruited to work for ICA in order to fulfill their wishes.

—

Agent 47

—

Ranged Fighter


wielding

Silverballer Pistol

high power

low speed

medium defence

medium health

     RECHARGE TIME:

LONG

     RECHARGE TIME:

AVERAGE

Using his skills to impersonate others to a great degree, Agent 47 literally transforms into a random other character. This is purely an aesthetic change however, as he does not gain the character's weapon or abilities while transformed. This lasts for a short amount of time, which hastens whenever 47 takes damage while disguised.
Agent 47 uses his instincts to intuit whatever dangers may be within his immediate vicinity. This is symbolized through the player's vision darkening and player seeing bright silhouettes of any other fighter around him, even through walls. While this allows him to see what actions his enemies may be currently performing, Agent 47's instincts only work for a small area around him.
—

Colonel Sanders

—

Born in September 1890, Harland David Sanders is the founder of popular fast-food chain Kentucky Fried Chicken™ and serves as the company's mascot. Sanders is commonly known by the nickname of "Colonel Sanders"; despite never attaining the rank of 'colonel' while a member of the United States Army, Sanders received Kentucky's highest title of honour, Kentucky Colonel, a title he would wear with pride. Though Colonel Sanders would sell his restaurant chain in 1964, he continued to serve as a member of it's board of directors (despite often criticizing the deteriorating quality of the franchise's food) until his death in 1980. Colonel Sanders and Kentucky Fried Chicken™ are well-known for their secret blend of seven herbs and spices added to chicken cooked in a pressure fryer, with the company still treating the Original Recipe® blend of seven herbs and spices that Sanders concocted in 1940 - which are believe to consist of table salt, thyme, basil, oregano, celery salt, black pepper, dried mustard, paprika, garlic salt, ground ginger, and white pepper - as a major part of their marketing.

—

Colonel Sanders

—

Melee Fighter


wielding

Polished Cane

high power

high speed

low defence

low health

 

➤

 

Original Recipe

®

Bucket

     RECHARGE TIME:

AVERAGE

     RECHARGE TIME:

AVERAGE

Colonel Sanders summons, then places, an Original Recipe® Bucket meal on the ground. The bucket then acts as a healing item with limited use; up to three allies can heal themselves by eating some of the chicken collected within it. Enemies can destroy this bucket through attacks, however they are unable to make use of it's healing properties. The ability's cooldown timer begins counting down only once all the pieces of chicken have been eaten or the bucket is destroyed.
Colonel Sanders produces a small box of Popcorn Chicken. While keeping the box in his grasp, Colonel Sanders releases the Popcorn Chicken into the air in front of him, and they explode a short moment later to deal damage to any enemy within the range of the attack.
—

Dark Pit

—

As Pit destroys the Mirror of Truth used by Pandora to mass-produce enemies for the Underworld Army, a clone of the angel is prematurely born just as the mirror shatters. This clone of Pit immediately declares himself a rebel, going against the wishes of Pandora as he decides to fight his original self. As Palutena and Pit quickly determine, Dark Pit, as he comes to quickly be known, is an incomplete clone of Pit born from the more-serious and negative emotions that the jovial angel represses subconsciously. Because of this, he comes to despise Pit and the two often clash - with weapons or words - whenever they meet despite Dark Pit being unable to live on should Pit perish in battle. Though often an unwilling ally of Pit's, Dark Pit's own ambitions are to surpass his original source's abilities, and joins Viridi's army, The Forces of Nature, after the defeat of Hades to do this.

—

Dark Pit

—

Ranged Fighter


wielding

Dark Pit Staff

medium power

low speed

medium defence

high health

     RECHARGE TIME:

SHORT

     RECHARGE TIME:

LONG

Dark Pit is granted the Power of Flight by Viridi, the Goddess of Nature. This propels him high up into the air, allowing him to reach areas that may be out of reach for other fighters. Dark Pit's descent after being thrown into the air will start off slow, allowing players to plan their landing, before he accelerates quickly.
Once activated, all of the shots that come from Dark Pit's staff become completely invisible to all fighters (except Dark Pit) for a short period of time. This makes it difficult for enemies to track the location from where Dark Pit snipes his enemies.
—

Kunoichi

—

During the Sengoku period of Japan, Kenshin Uesugi and Shingen Takeda were known for their fierce rivalry as they often fought each other at the site of Kawanakajima. In the midst of one of these conflicts, their battle would cause a family to be caught up and killed in the action, orphaning a young girl. Shingen Takeda would take this girl in and raise her with affection, while she would thank him for his gratitude by serving him as a Kunoichi for his army. After Takeda's death, Kunoichi would continue serving his son, Katsuyori, before joining the Sanada family and working as the bodyguard of the family's youngest samurai, Yukimura Sanada.

—

Kunoichi

—

Melee Fighter


wielding

Cyclone Blades

low power

high speed

medium defence

medium health

     RECHARGE TIME:

AVERAGE

     RECHARGE TIME:

SHORT

Kunoichi becomes invisible (but not invincible) temporarily. Though this makes her impossible to see normally, she will become slightly visible whenever she takes damage or attacks. This lasts for a short period of time with the cooldown timer beginning to count down once it ends automatically after this period of time or should the ability's effects be manually cancelled by using the ability again.
Kunoichi throws a bomb at her feet which explodes to reveal a green cloud of gas that poisons any enemy that enters it. This deals a small amount of damage to enemies over time as they remain in the cloud, with the amount of damage increasing the longer they remain poisoned. The cooldown timer begins counting down immediately following the ability's use, unlike many other abilities with lingering effects, though only one cloud of gas may be on the field at a time.
—

Homura Akemi

—

From the dawn of time, an alien race known as Incubators have been dedicated to counteracting the effects of entropy. To this end, they utilize the energy released by the emotions of young girls, who they transform into Magical Girls with the promise of granting them a single wish. One such Magical Girl is Homura Akemi. After transferring into Mitakihara Middle School she presents herself as a very cold and distant girl possessing incredible intelligence and athletic skill. Though this persona is not a mask, her personality has been changed by her journey through multiple timelines; with the power granted to her as a Magical Girl, Homura has focused entirely on achieving her goal of preventing her friend, Madoka Kaname, from becoming a Magical Girl and, subsequently, a pawn to be used by Kyubey and the other Incubators. She may appear cold, though this is only due to her growing used to the suffering of others around her and she was originally a very timid and clumsy girl.

—

Homura Akemi

—

Ranged Fighter


wielding

Light Machineguns

high power

medium speed

medium defence

low health

     RECHARGE TIME:

EXTREMELY LONG

     RECHARGE TIME:

AVERAGE

Using the sand timer within her shield, Homura reverses time by a few moments. This does not affect every fighter in the game however; instead it only affects Homura herself, and only by roughly 5 seconds' worth of time. This causes her to change location and regain whatever ammunition she may have used in the process, though also resets the recharge timer on her other ability. Homura can not reverse time back to prior before she has been KO'd; at most, she will return to the point immediately after respawning.
Homura produces a C-4 explosive from her shield, and plants it on the ground in front of her. After being planted, the ability can be used again to detonate the C-4 from any distance. Enemies can destroy the C-4 with attacks (though at the risk of harming themselves), and the C-4 disappears should Homura be KO'd and need to respawn. Once the C-4 is destroyed or manually detonated, then the recharge timer will begin to count down.
—

Maki Harukawa

—

Time and time again, a despair-driven bear named Monokuma has trapped "Ultimate" high school students in games where he forces them to murder one another. When sixteen high school students wake up in a dilapidated school dubbed the Ultimate Academy for Gifted Juveniles, they become the latest victims in Monokuma's series of Mutual Killing games. Among these sixteen students is Maki Harukawa, who introduces herself as the Ultimate Child Caregiver. Though she is antisocial and hostile, Maki claims that children love her and that, while living in an orphanage, she was forced to care for many of the younger kids there. Despite the claims about her title however, it is eventually revealed to her fifteen classmates that she is actually the Ultimate Assassin, who was forced into this line of work in order to protect the kids at the orphanage she grew up at from being forced into the same life.

—

Maki Harukawa

—

Melee Fighter


wielding

Combat Knife

high power

high speed

medium defence

low health

     RECHARGE TIME:

SHORT

     RECHARGE TIME:

SHORT

Maki produces a crossbow, already loaded with a bolt tipped with Strike-9 poison. She fires this bolt with her crossbow forwards, and it flies a great distance. Though it deals little damage on contact, damage will continue to be dealt to an enemy hit by it over a short period of time as they are poisoned. Three crossbow bolts can be fired before Maki puts it away and the recharge timer will start; the crossbow can also be put away by using the ability again, which causes a slightly shorter recharge timer to begin.
Maki throws out one of the Electrobombs developed by the Ultimate Inventor, Miu Iruma. This Electrobomb explodes upon contact with any surface, releasing a flurry of sparks as it does so, and temporarily disables the abilities of any enemy fighter hit by the bomb's explosion.
—

Marlya Noel

—

Prior to the destruction of Suna village, the settlement was home to a young girl who had been given the name of "Cursed Child" after both of her parents died on the day of her birth. This girl's name was Marlya Noel, and she was forever blamed for any of the incidents that occurred within Suna. Long after one of the Seven Knights of Zesskia, Ray Dawn, destroyed the town and killed most of it's inhabitants, Marlya came to work for the Biaklay mafia family, where she was trained in combat, until being scouted by the special Illegal Fairy Regulatory force Dorothea. As a member of Dorothea, she learns that she has the ability to summon a Fairy - her's the humanoid Ash Clad capable of burning anything it touches - though her past as the Cursed Child prevents her from truly feeling like a member of the team she works with.

—

Marlya Noel

—

Ranged Fighter


wielding

Zesskian Sniper Rifle

medium power

low speed

high defence

medium health

     RECHARGE TIME:

EXTREMELY LONG

     RECHARGE TIME:

LONG

Marlya summons her Fairy, Ash Clad, who appears behind her. If an opponent enters a small radius around Marlya, Ash Clad protects her by grabbing them - something which deals damage to them as Ash Clad's hands burn their target - and knocking them backwards a short distance before Ash Clad disappears. This essentially acts as a close-ranged counter, a defensive mechanism for Marlya should her sniper position be located.
Marlya takes out a receiver and speaks into it, notifying fellow Dorothea member Klara Kysenaria of the situation. A moment later her Fairy, a small frog-like creature with the ability to fly named Tomereez, begins circling outside the stage. This causes all enemies to be marked for Marlya and her teammates, though her teammates get updates every few moments whereas Marlya instead gets notified of her enemies' movements instantaneously. She is not shown the identities of her enemies' chosen characters, just their movements. This ability's recharge timer begins counting down only once Tomereez returns to Klara's side, a short period of time after Marlya requested for her aid.
—

Mizuki Okiura

—

On November 1, 2019, the body of Shoko Nadami, the representative for an investment company, was found in the amusement park of Bloom Park, located in the now-quarantined Kabasaki District of Tokyo. Alongside the body, a young girl named Mizuki Okiura was found hiding in a pillar, the daughter of the first victim in the Cyclops Serial Killings. Mizuki is a strong 12 year-old girl and the "super ultra mega best friend forever" of internet idol Iris "A-set" Sagan, who has lived with ABIS detective Kaname Date for the past four years due to her father's workaholic nature. Mizuki is one of the most prominent figures in the new string of Cyclops Serial Killings, as, in addition to her mother Shoko being the first victim, her father, Renju Okiura, would later be found murdered in the maid cafe that he owned, Sunfish Pocket; her familiar relation to Renju Okiura would also connect her to his idol company, Lemniscate, and a series of warehouses the Okiura family owned, both of which would get caught up in these murders. While she presents herself as a strong combat-oriented girl who hates her roommate, Mizuki is still a child and wishes greatly to be part of a caring family.

—

Mizuki Okiura

—

Melee Fighter


wielding

Iron Pipe

high power

medium speed

low defence

medium health

     RECHARGE TIME:

AVERAGE

     RECHARGE TIME:

SHORT

Mizuki produces her doll of Adorabbit and holds it out in front of her. While it appears invisible, Adorabbit releases a conical burst of energy with it at the tip, which causes any enemy within range to be paralyzed in place for a moment. Mizuki is unable to attack the frozen opponents however, as they are free from Adorabbit's effects once she puts him away; she will put him away after a set amount of time has passed, or once she has taken damage.
Placing her iron pipe upon her back, Mizuki becomes large and muscular in a parody of Kenshirō from Fist of the North Star. Imitating Kenshirō's trademark technique, Mizuki proceeds to punch forwards furiously, her hands seemingly multiplying as they fly out in front of her. Though this attack lacks range, Mizuki traps any opponent in the attack to deal a massive amount of damage.
—

Saki Amamiya

—

After humanity faces a planet-wide famine, scientists begin developing a genetically-engineered species of animal to be raised as the perfect source of food. Originally herded in Japan, these creatures, "Ruffians", would eventually mutate into monsters and rampage through the country. Saki Amamiya is one of the soldiers who steps up to fight the Ruffians, defending humanity from their attacks. After falling into a tide of blood flooding Tokyo, Saki is transformed into a Ruffian himself, and it is only with the aid of another Armed Volunteer named Airan Jo and a mysterious woman named Achi that he is restored to normal. As thanks, he joins Achi's group, the Savior Group, to work towards defeating the Ruffians humanity created, unaware of the plans Achi has for him and his powers. After the threat of the Ruffians is quelled somewhat, Saki and Airan marry and eventually come to raise a child named Isa.

—

Saki Amamiya

—

Ranged Fighter


wielding

Dolphin Gun

medium power

high speed

medium defence

low health

     RECHARGE TIME:

AVERAGE

     RECHARGE TIME:

EXTREMELY LONG

Saki surrounds himself in a bubble of energy. Despite appearing as a shield, the Dolphin Shield does not neutralize attacks - instead, while they still deal damage to Saki, it absorbs any projectile attacks to enhance his own strength. The Dolphin Shield remains active for a short period of time, during which Saki can move around, and releases a pulse of energy once it depletes; the size of the pulse also increases the more projectiles it had absorbed.
Saki transforms into his half-Ruffian form for a short period of time. This increases his attack power and movement speed, but Saki also takes significantly more damage from any attack sustained within this form. He is also unable to use his other ability while this form is active, and the recharge timer only begins counting down once he reverts to normal or should he be KO'd.
—

Neuro Nōgami

—

All sorts of Demons hail from the Demon Realm, but none are more interesting than the supernatural detective Neuro Nōgami. Neuro feeds off the energy released as mysteries are solved, thus he has a love for any complicated riddle that may appear. After solving every mystery in his realm, Neuro travels up to Earth where he forces a high school girl, Yako Katsuragi, to act as his cover so he can feed. Using Yako, Neuro opens up Katsuragi Yako's Demon World Detective Agency with the intent of feeding off the more complicated, and delicious, mysteries schemed up by humanity. In the presence of other humans, Neuro appears as a well-meaning and polite character who greatly respects Yako, whom he calls his mentor, though this is all just a facade; Neuro finds little interest in a majority of humanity, acting as self-centred and arrogant as he desires to use humanity as nothing but a source of food.

—

Neuro Nōgami

—

Melee Fighter


wielding

No weapon

medium power

low speed

medium defence

high health

     RECHARGE TIME:

SHORT

     RECHARGE TIME:

LONG

Neuro applies one of his 777 Tools of the Demon Realm, the Evil Drops. Immediately after doing so, Neuro fires long thin beams of orange/yellow energy from his eyes. This simply acts as a projectile attack, giving Neuro an option for long-distance combat should need be.
Using the power of one of the 777 Tools of the Demon Realm, Neuro shifts into a "lower resolution". This means that Neuro becomes invisible (but not invincible) to foes outside a fairly large radius around him, essentially making Neuro immune to long-range attacks for a short period of time. As previously stated, stray projectiles can still hit Neuro and cause him to take damage, and Neuro will become normally visible for a quick moment upon being hit. While Evil Blind is active, Neuro can not use his other ability.
—

Sam Temple

—

After a school bus driver suffered a heart attack while at the wheel, one of the elementary schoolers on the bus would step up and try to maneuver the vehicle off the road and into safety. Though the hero of this incident would come to be known as School Bus Sam, the events of these days would eventually fade and Sam Temple would return to being just your average boy. When everyone over the age of fifteen suddenly disappears from the seaside town of Perdido Beach in 2008, Sam Temple again shows his leadership as he tries to rally the children trapped within a dome that they would dub the Fallout Alley Youth Zone, the "FAYZ". During the year trapped in the FAYZ, Sam manages to become close to the super-smart Astrid Ellison, becoming his girlfriend and eventually marrying her after the dome falls. As kids begin developing superpowers, Sam too displays the ability to project light from his hands and becomes known as one of the strongest mutants in the FAYZ. Roughly four years later, Sam decides to step up to protect others again as mysterious asteroids - Anomalous Space Objects - start falling onto Earth and granting those who absorb them powers not unlike those possessed by kids in the FAYZ.

—

Sam Temple

—

Ranged Fighter


wielding

No weapon

high power

medium speed

high defence

low health

     RECHARGE TIME:

LONG

     RECHARGE TIME:

EXTREMELY LONG

Sam creates a small ball of light that hovers in the air. This remains stationary for a short period of time, acting as a beacon that can also damage enemies that run into it. After a short period of time has passed, the Sammy Sun will explode in a small detonation to damage any nearby opponents. Unlike other trap-based abilities like this, the recharge timer begins counting down immediately after Sam creates the Sammy Sun; he is however unable to create a second, as the orb will detonate before the timer finishes.
Sam begins morphing, activating the powers given to him after he consumed part of an Anomalous Space Object. As he morphs, Sam creates a fairly large dome of white energy around him, which acts as a shield that traps him - and any other fighter, both friend or foe - inside. The dome of energy prevents projectiles from entering, but any fighter that tries exiting or entering the dome will take some damage (again, applying both to enemies and allies) as they pass through the white border. The energy that makes up the dome is almost entirely white - very little of the scenery outside can be seen through the opaque borders - and the walls act fairly solid; grenade-like abilities will bounce off the perimeter. The dome will remain on the stage for a short period of time, during which Sam will remain in his morph, before it disappears and the recharge timer begins counting down.
—

Numbuh 1

—

Since time immemorial, adults have always forced their evil ideals upon children, believing that they knew best as their elders. To counteract the evil deeds that are thrust upon them, children founded the global organization of Kids Next Door, to protect other kids around the world from the unpleasantries that exist to limit the freedoms of childhood. Nigel Uno, better known by the codename Numbuh 1, is a tactical genius (and somewhat paranoid) leader of Sector V of the Kids Next Door. Numbuh 1 is a workaholic who cares deeply for his teammates, though often snaps at them whenever they forget the mission forced upon them. Despite being one of the Kids Next Door's greatest recruits - so talented that he would eventually be chosen to represent Earth in the Galactic KND - Nigel Uno is actually the nephew of the KND's greatest enemy, "Father".

—

Numbuh 1

—

Melee Fighter


wielding

S.P.L.A.N.K.E.R.

high power

medium speed

low defence

medium health

     RECHARGE TIME:

SHORT

     RECHARGE TIME:

AVERAGE

Numbuh 1 produces a M.A.R.B.L.E., which is a small explosive which takes the appearance of a marble. Numbuh 1 then tosses this explosive, which detonates into a small, but fairly powerful, explosion after a short period of time has passed. The M.A.R.B.L.E. can bounce off walls or the ground, or other fighters, before it explodes; it will only detonate after the fuse of roughly 2 seconds has passed.
Numbuh 1 pulls out a M.U.S.K.E.T. pistol, which is capable of firing globules of mustard. Acting as a short-ranged projectile, Numbuh 1 fires the M.U.S.K.E.T., and the mustardy projectile that it releases flies a short distance forwards before falling to the ground. This projectile deals a moderate amount of damage to enemy fighters, partly due to the little range this attack possesses, though it has a secondary effect as well: enemies hit by the mustard will be covered in the substance, which slows their movements a great deal and blinds them as well.
—

Samus Aran

—

For the first two years of her life, the young human girl Samus Aran lived in the Earth colony of K-2L with her parents Rodney and Virginia. When she was three, Space Pirates raided her home and Samus was forced to watch as the giant dragon-like mastermind of the assault, Ridley, destroyed her home and killed her family. Though Samus feared for her life during this invasion, she managed to hide away and remain the colony's sole survivor until the bird-like Chozo race responded (late) to a distress call and rescued the young girl. As she grew up, the Chozo infused Samus with their DNA and trained her to be the ultimate warrior in order to exact revenge on the Space Pirates that scarred her, often making use of a bulky Power Suit capable of making use of a wide variety of weaponry. For some situations that require her more acrobatic abilities and stealth techniques, Samus instead opts to lose her defences and instead don her "Zero Suit", which allows her to show off her enhanced agility and hand-to-hand combat techniques.

—

Samus Aran

—

Ranged Fighter


wielding

Paralyzer

medium power

high speed

low defence

medium health

     RECHARGE TIME:

AVERAGE

     RECHARGE TIME:

SHORT

Samus extends the Paralyzer's Plasma Whip, creating a melee weapon of pure energy. Samus whips the Plasma Whip forwards as it extends, which deals damage to any foe hit by it. This ability also acts as a grapple - Samus can use the Plasma Whip to latch on to walls before pulling herself towards the wall or ledge.
Based upon the ability granted to her by the Power Suit upgrade of unknown origin, Samus will jump high into the air while spinning horizontally as she tucks her body up. As she jumps into the air an energy covers Samus' body, which absorbs uncharged projectile attacks. As Samus can use this ability after jumping into the air, Screw Attack essentially acts as a double jump that deals damage on contact.
—

Serika Onoe

—

The introverted and arrogant self-proclaimed "Right-Sider", Takuru Miyashiro, has had always had a cheerful and energetic girl by his side. Serika Onoe lived in the apartment next to that Miyashiro's childhood home and, like him, had a fairly broken family that would often neglect her. As Miyashiro would run amok investigating urban legends and anything else that piqued his interest, Onoe would always be by his side as his partner in crime. Even after enrolling in Hekiho Academy, a school for teenagers suffering from Chaos Child Syndrome, Onoe would stick next to Miyashiro and join him as a member of the school's Newspaper Club. Though their friendship would remain strong through thick and thin, in truth Onoe was not a normal human being; Serika Onoe was originally the imaginary friend of Takuru Miyashiro, and would be born into the world as his Gigalomaniac powers manifested. Six years after the giant earthquake known as the Third Melt destroyed Shibuya, Onoe helped perpetrate the Return of the New Generation Madness serial killings in order to fulfill the role she was created for: help Miyashiro live an exciting life and create a mystery for him, and only him, to solve. Like Miyashiro and many of the others she is acquainted with, Serika Onoe is a Gigalomaniac - though not a "true" one like her creator; she possesses the ability to read the minds of those nearby, though she can not turn this off and thus hears every single thought dreamt up by those around her.

—

Serika Onoe

—

Melee Fighter


wielding

Di-Sword

medium power

medium speed

low defence

high health

     RECHARGE TIME:

LONG

     RECHARGE TIME:

SHORT

Serika Onoe creates a giant Sumo Sticker on the ground beneath her, which remains on the ground for a second before fading away. The sticker slows any fighter who passes over it initially, but the sticker's eyes will open before it disappears and paralyze any foe atop it to stop their movement. While this does affect fighters who jump over the sticker, the effects do not extend through a roof or floor that may be above it.
Onoe focuses her ability to read the minds of others, zeroing-in on a fighter nearby. If close enough to an enemy, this ability reveals many of the opponent's stats to the player - their abilities and their cooldown timers if applicable, their health, and any stat changes that may have been applied to them - within a small window next to their person. This only targets a single fighter, one who must be within a fair distance of Onoe, and the window disappears should they exit Onoe's field of vision.
—

Schwi Dola

—

Üc207Pr4f57t9 is one of the 3496 members of the Ex-Machina race created by the God of Doubt, Holou. During the Great War, Üc207Pr4f57t9 was involved in a battle that led to the destruction of a human settlement; this human settlement was the home of a young boy named Riku Dola. Puzzled by his reaction to the death of his family and fellow men, the Ex-Machina unit became interested in the human heart, something which her Ex-Machina cluster was unable to comprehend due to the abundance of errors created in trying to understand it. Cast off, Üc207Pr4f57t9 eventually came to meet the same boy when he was 18 years of age, making contact with him as he explored the ruins of an Elven settlement. Being given the nickname of "Schwi", the Ex-Machina would become one of the most prominent figures in helping Riku and the humans end the Great War. Prior to her death at the hands of the Flügel, Jibril, Schwi would reconnect with her cluster and transmit the results of her investigations into humanity, essentially granting the rest of her race the "heart" she had been so interested in.

—

Schwi Dola

—

Ranged Fighter


wielding

Assut Armor

medium power

high speed

high defence

low health

     RECHARGE TIME:

EXTREMELY LONG

     RECHARGE TIME:

AVERAGE

Schwi takes a moment to charge up energy before firing a fairly thin, but extremely powerful, beam of orange energy from her cannon; this is an imitation of the Far Cry spell that is used by the Dragonia race. This attack is strong enough to OHKO enemies if a Critical Hit is achieved with it and, while it travels a great distance, is hard to target directly as the beam arcs a very slight amount.
Schwi connects with her Cluster in order to pinpoint the locations of all fighters on the enemy team. This marks their location - but not which character they are - for a short period of time. The locations are not updated instantaneously, with the markers changing position every few seconds.
—

Tamotsu Fukuda

—

Tamotsu Fukuda is a notorious serial killer who was, prior to his capture, one of the subjects investigated by Kura. Referred to by the police under the alias of "The Perforator", Fukuda killed his victims by drilling small holes into the right side of their heads, mimicking the one he gave himself. Fukuda's motives were his belief that drilling holes in peoples' heads would cause flaws within their brains to be healed; just as the hole he put in his own head cured his arithmomania. After capturing rookie field agent Koharu Hondomachi and subsequently being arrested by Kura, Fukuda is recruited as a "Brilliant Detective", one who dives into the Id Wells developed by cognition particles in order to track down other serial killers.

—

Tamotsu Fukuda

—

Melee Fighter


wielding

Hand Drill

low power

medium speed

high defence

high health

 

➤

 

Numbers, Numbers, Numbers

     RECHARGE TIME:

SHORT

     RECHARGE TIME:

LONG

Mimicking the appearance Fukuda takes within his own Id Well, the serial killer's body fractures apart into fragments. This increases his mobility and makes it harder for projectiles to hit him, though he is unable to attack while this is active.
Fukuda takes on the appearance of his Brilliant Detective persona, Anaido, which reactivates his arithmomania. This allows him to temporarily see the health bars of all enemy fighters in his field of vision, and deal far more damage to them. The downside to this is that Fukuda's defence lowers drastically as well while this ability is active, making it easier for him to be KO'd as Anaido.
—

Sunflower

—

The greatest war in history has been a long one, fought between the Zombies that hunger for brainz and the Plants that defend humanity from them. The backbone of the Plant army is the Sunflower, who brightens the flora with her sunny disposition; literally - the Sunflower is known for collecting energy from the Sun to power up her allies. As the battle between these two forces has escalated, the Sunflower has taken a more proactive role in battle, opting to heal her friends while fighting alongside them instead of merely hanging back and needing protection.

—

Sunflower

—

Ranged Fighter


wielding

No weapon

low power

low speed

medium defence

high health

     RECHARGE TIME:

SHORT

     RECHARGE TIME:

AVERAGE

Sunflower channels the energy of the Sun directly into a single nearby ally, healing them over time as they remain connected. Both fighters can continue moving and fighting while the Heal Beam connects them, though the beam will break should they get too far apart or should the ability be used again; the latter can be used at any time to manually deactivate the ability.
Sunflower extends her roots into the ground, preventing her from moving. While rooted, Sunflower essentially becomes a turret, being able to fire a laser beam of condensed energy that deals more damage than her normal weapon. The recharge timer will begin counting down once Sunflower depletes an energy gauge that acts as the Sunbeam's ammunition or should she retract her roots, which can be done by using her ability again. The recharge timer depletes at a faster rate the less the Sunbeam had been used; by not actually firing the Sunbeam at all, this recharge is almost instantaneous.
—

Tethu

—

In a savage desert ravaged by the darkness of Chaos, bastions of society exist in the forms of oases born from the power of Water Spirits. After the destruction of his older brother's Oasis in the wake of Chaos, Tethu meets Esna, a lone Water Spirit without an oasis to call home. As Chaos destroys the arid landscape, Tethu and Esna team up to create the greatest Oasis in this dying land, and Esna creates a glorious spring for stragglers to flock to. With an Oasis to call home, Tethu and Esna begin trying to recruit the travelling Seedlings and other races - namely the lizard-like Drauk warriors, the playful rabbit-like Lagora, and the plump scorpion-like Serkah - to live at the Oasis he looks over and fight against the raging threat of Chaos.

—

Tethu

—

Melee Fighter


wielding

Leafblade

medium power

medium speed

medium defence

medium health

     RECHARGE TIME:

AVERAGE

     RECHARGE TIME:

LONG

Tethu swings his sword to release a tornado of green wind as a pulse around himself. This pushes away nearby enemies; though it deals little damage normally, fighters next to Tethu do take more as they are buffeted by the wind.
Tethu releases a pulse of energy that heals all allies within it's range a very small amount. The pulse also gives allies the added benefit of a temporary buff in damage output.
—

Tanya von Degurechaff

—

In the year 2013, one average salaryman that worked in the Human Resources Department of a large corporation was murdered. After firing an employee with not a shred of empathy, his now-former employee pushed this buisnessman in front of a moving train in an act of vindication, sending him to his death. As he is contacted by the god of reincarnation in his final moments, this businessman insults the deity and questions it's true nature. In order to force this businessman into mindset of one believing in god, this deity - or "Being X" as it is nicknamed - reincarnates the businessman as a girl in the midst of an alternate universe's early 20th century. Reborn as Tanya von Degurechaff, at the age of nine she decides to enlist in her world's army in an attempt to outsmart the life of "punishment" forced upon her by Being X. As a soldier, Tanya becomes known as The Devil of the Rhine due to her sociopathic nature and powerful combat prowess whose intelligence from her past life assists her in coming up with strategies often more successful than those concocted by her superiors. As Tanya proves her strength even as Being X forces challenges upon her, she is promoted to the rank of Lt. Colonel, and asked to lead her own squadron of aerial knights, the Imperial 203rd Aerial Mage Battalion. Though she still defies Being X, she is forced to pray to the deity in order to keep her magical powers in check.

—

Tanya von Degurechaff

—

Ranged Fighter


wielding

Mondragón Rifle

medium power

low speed

high defence

medium health

     RECHARGE TIME:

AVERAGE

     RECHARGE TIME:

AVERAGE

With the aid of magic, Tanya creates a small shield of blue links of energy in front of her. The barrier forces Tanya to stand still while the attack is active, thus leaving her back vulnerable to attack, though it can be manually cancelled by using the ability again (which also lowers the cooldown time slightly). The shield protects Tanya by absorbing a certain amount of damage, and will shatter once it is attacked enough.
Tanya enchants her current clip with magic, transforming them into explosive rounds. This allows Tanya to fire eight bullets that explode on impact with an enemy or the surrounding area, which causes an increase in damage as well as splash damage to foes near the bullet's detonation site. The explosion each bullet creates is small, though the damage dealt is significantly higher than a normal bullet. The cooldown timer begins counting down once all eight bullets have been used, or should the player manually cancel the ability's effect with another use; the latter decreases the cooldown timer slightly.
—

Chacha

—

During Japan's Sengoku period, armies went to war fight over territories in a bid for power. The civilians and the family of the daimyō that fight would repeatedly suffer losses of loved ones as they were killed in battle, and few suffered as traumatic a childhood as Lady Chacha. The daughter of Lady Oichi and Nagamasa Azai, Chacha watched as, on separate occasions, her parents were burned away in their castle homes. Taken in as a concubine of Hideyoshi Toyotomi after he briefly gained control over Japan. Withdrawing into solitude after her parents' deaths, she was eventually forced to open up by Yukimura Sanada. Despite her fear of burning castles, she would end up succumbing to the same fate as her parents after the Tokugawa shogunate sieged Osaka Castle and finally brought the blood Sengoku period to it's end.

—

Chacha

—

Melee Fighter


wielding

Kanzashi

low power

low speed

high defence

high health

     RECHARGE TIME:

AVERAGE

     RECHARGE TIME:

AVERAGE

Chacha surrounds herself in a white energy, which instantly replenishes the health of all nearby allies a small amount. The aura also heals herself, though by a slightly less amount.
Chacha surrounds herself in an icy chill, which temporarily adds an ice effect to her attacks that will slow, and eventually freeze, enemies as they take damage. This also changes her charge attack into an energy projectile with the same properties. The effects of this ability lasts a moderate amount of time, though can also be manually cancelled with a second use; the move's cooldown timer begins counting down once the ability's effects end.
—

Alexandra Roivas

—

At 3:33am, college student Alexandra Roivas receives a phone call from Inspector Legrasse, who tells Alex that her grandfather, Edward Roivas, had been murdered. Two weeks later, after the police give up on the investigation after being unable to find any clues, Alex begins looking into the death of her grandfather herself. When she reaches the Roivas Estate on Rhode Island however, the first clue Alex is able to find comes in the form of a mystical book bound by human skin and bones known as the Tome of Eternal Darkness. Through the Tome of Eternal Darkness, Alex begins experiencing the battles fought by the previous owners of this book as they are forced to fight against The Ancients that despise humanity and wish for it's destruction, and through the Magick spells she learns from it, she begins to slowly uncover why her grandfather met such a gruesome death.

—

Alexandra Roivas

—

Ranged Fighter


wielding

Shotgun

high power

low speed

medium defence

high health

     RECHARGE TIME:

LONG

     RECHARGE TIME:

EXTREMELY LONG

Using the runes "Narokath", "Santak", and the Rune representing alignment to The Ancient Chattur'gha, Alex restores a small amount of health both to herself and to any allies within a small radius of her.
With the Runes "Bankorok" and "Aretak", Alex casts the Magick spell Bind. This is a unique ability that binds an enemy Goon to Alex temporarily, essentially turning it into an ally for a short period of time. Though the Goon effected by Bind will attack Alex's enemies, Alex and her allies are still able to harm it as if it were an enemy. Additionally, once the effect of the spell wears off, the Goon will immediately turn back against Alex's team.
—

Drake Merwin

—

When everyone over the age of fifteen disappeared from the town of Perdido Beach, perhaps the most feared child left to roam through the dome left behind was a kid by the name of Drake Merwin, Jr. While always a sadistic misogynist, Drake's sociopathic tendencies were only heightened after being sent to Coates Academy after shooting one of his former classmates in the leg. Ruling the school through fear alongside the manipulative Caine Soren, Drake would torment Coates students on a daily basis even before the FAYZ appeared. After getting his arm burned off by Sam Temple's powers, Drake is gifted a long whip arm by the mysterious being known as the Gaiaphage, and he is further granted near-immortality and the powers of regeneration when he is forcibly fused with Brittney Donegal, who had such powers before the transplant and whose face remains embedded within Drake's stomach. Even after the walls of the FAYZ fall Drake is able to continue his reign of tyranny as his whip arm remains part of his body, and he begins torturing and killing the citizens of a small desert village to eventually become wanted by the FBI and later planned to be used as a pawn by former DARPA agent Thomas Peaks.

—

Drake Merwin

—

Melee Fighter


wielding

No weapon

high power

low speed

medium defence

high health

     RECHARGE TIME:

AVERAGE

     RECHARGE TIME:

LONG

With his normal human hand, Drake produces a small pistol containing five bullets. While the ability is active, Drake's normal attacks are replaced by shots from his firearm. The cooldown timer begins once Drake has expended the five bullets or if the ability is manually cancelled by a second use. Despite granting him greater range than his Whip Arm, the damage dealt by his bullets deal less damage.
Drake extends his tentacle a great distance out in front of him, using it to grab an enemy. He then pulls them towards him at a moderate speed, dealing a small amount of damage as they are pulled towards Drake by the neck. Opponents can escape from Drake's grasp by dealing enough damage to him or his Whip Arm, and he will also let them go should another player defeat him. This can also be used to climb to higher levels by latching onto walls or ceilings.
—

Ai Mizuno

—

During the 2000's the idol industry of Japan expanded at a rapid rate, with idol groups fighting to remain in the spotlight. At the front of these groups stood Iron Frill, with it's unshakable leader Ai Mizuno standing at centre stage. Unfortunately during a live performance on an outdoor stage Ai was killed when a bolt of lightning struck her, putting an end to her career. A decade later, Ai was one of the seven girls reborn as zombies by the eccentric Kotaro Tatsumi with the intention of revitalizing the idol industry of Saga Prefecture and reinvigorate it's tourist scene.

—

Ai Mizuno

—

Ranged Fighter


wielding

Wooden Bow

medium power

medium speed

high defence

high health

     RECHARGE TIME:

AVERAGE

     RECHARGE TIME:

LONG

Mizuno points towards the sky and gets struck by lightning to illuminate herself and increase her movement speed. This also causes nearby enemies to focus on her, their cameras automatically following Ai as she moves; only enemies around Ai when the ability is activated are affected by it however. This draws attention away from Ai's allies and objectives for a short period of time, though the effects of this will end prematurely should Ai be defeated. This lasts for only a couple seconds and it can't be cancelled once activated.
Ai pulls off her head and throws it in an arc. Ai's head acts as a projectile and can deal damage, albeit only a minor amount, to enemies. The ability's greatest use is that Ai's will disappear, as if defeated, once her head is thrown away, and Ai's body will rise from the ground a wherever her head landed and place it back on her shoulders. Though this does allow Ai to travel great distances with ease, her head is still capable of sustaining damage; she can not however be completely defeated, only left at 1HP until her body reappears and she can return to the action.
—

Ganondorf

—

Once every 100 years, a male is born into the Gerudo clan and subsequently crowned it's king. Ganondorf was the final male to be born, and he led the Gerudo towards darkness. Making his name as the Demon King, Ganondorf sought the ultimate power of the Triforce and, in a cruel trick played on the people of Hyrule by the Golden Goddesses, is granted the Triforce of Power in order to reach his ambitions. After his plans were revealed to the Hylian Royal Family, Ganondorf was put on death row and, after the Triforce of Power was given to him once more, cast off into the Twilight Realm to keep him from causing more chaos; a plan that would end in a battle between him and the Hero of Twilight. During the Era of Twilight, Ganondorf worked with the assistant of the Twilight Realm's royal family, granting him the necessary power to usurp the throne and begin tainting the world of light with his twisted darkness.

—

Ganondorf

—

Melee Fighter


wielding

Sword of the Six Sages

high power

low speed

medium defence

high health

     RECHARGE TIME:

LONG

     RECHARGE TIME:

AVERAGE

By channelling the strength of the Triforce of Power throughout his body, Ganondorf engulfs himself within a defensive aura that lowers the amount of damage he receives from attacks. This defensive aura also prevents Ganondorf from flinching, allowing him to brush aside any non-fatal attack. This ability's cooldown timer begins once the effects wear off, which happens after a short amount of time has passed.
Channelling his power into the Sword of the Six Sages, Ganondorf creates a glowing ball of yellow energy at the tip of his blades, before swinging his sword to launch it forwards. This acts as Ganondorf's only projectile attack and, while the ball of energy is fairly large, the attack travels at a relatively slow rate and can even be reflected by accurately timing a melee attack. Every time the projectile is reflected, the speed at which it travels is increased which, consequently, makes this more difficult over time. The Dead Man's Volley projectile also creates a small explosion upon hitting a surface.
—

Ainz Ooal Gown

—

In the year 2126 AD, a Dive Massively Multiplayer Online Role Playing Game released to massive acclaim: YGGDRASIL. Praised for it's freedom of exploration, YGGDRASIL is a game where knowledge is perhaps the greatest treasure any player could hold as the devs taught their fanbase very little. During the game's golden years, perhaps no guild was more feared than that of Ainz Ooal Gown, a mysterious gang of grotesques who took over and renovated one of the game's toughest dungeons. At it's helm stood Momonga, a skeleton Overlord, who would remain in this role even once most of his guildmates stopped playing the game due to circumstances in their lives. Perhaps due to his longtime connection with YGGDRASIL, Momonga was sent to another world as the game's servers were closed, where he became feared as Ainz Ooal Gown while he set out to conquer the world.

—

Ainz Ooal Gown

—

Ranged Fighter


wielding

Staff of Ainz Ooal Gown

medium power

low speed

high defence

high health

 

➤

 

「Create High-Tier Undead」

     RECHARGE TIME:

LONG

     RECHARGE TIME:

LONG

Ainz Ooal Gown performs the spell 「Create High-Tier Undead」, which requires a small amount of casting time in order to be used. Through this spell, Ainz summons a large zombified eyeball that is capable of flying through the air. The player is given free control of this Eyeball Corpse, allowing them to scan the battlefield from an aerial view. While the Eyeball Corpse can not attack, the player can use it to mark the locations of enemies. The Eyeball Corpse can be defeated - it has a pitiful 10HP - and it will perish automatically after a certain amount of time has passed or should Ainz himself take any damage from enemies.
Ainz casts the spell 「Hell Flame」, which sees him project a fireball from his finger; unlike the normal fireballs he casts using the Staff of Ainz Ooal Gown, this fireball is exceptionally smaller and travels a shorter distance at a greater speed. Should this fireball hit an enemy, the projectile will explode and release deadly black flames that scorch Ainz's target to damage them over a short period of time. The effects of 「Hell Flame」 are so great however that the flames can spread to other opponents should the initial target make contact with their allies; Ainz's teammates are immune to the effects of 「Hell Flame」 however.
—

Kanami Etou

—

When large amounts of the divine impurities known as Noro congregate, they are capable of transforming into chaotic beasts known as Aradama. Protecting humanity from the attacks of these beasts are Toji; once shrine maidens who sought to purify Aradama, now enlisted as a militant force to defend humanity. Kanami Etou is a middle school sword enthusiast studying to be a Toji, wielding the supernatural Okatana blade named Chidori. After making it to the finals of a swordsmanship competition, her opponent forces her to become a fugitive when she attacks the host of the tournament and Kanami is mistakenly thought to be in league with her when she goes to stop her. She is later proved innocent however when the host reveals herself to have bonded with Aragami, and Kanami is recruited by the Mokusa organization to stop her and the advanced Aragami leader, Tagitsuhime, from destroying the world.

—

Kanami Etou

—

Melee Fighter


wielding

Chidori

medium power

high speed

medium defence