Super Smash Bros. Antagonize is the ninth installment of the infamous, Super Smash Bros. series. Super Smash Bros. Antagonize will be released for the Nintendo NovaHomage and Nintendo NovaHanheld 2021. This game will be developed by Endgame Enterprises and Sega and published by Namco Bandai, Nintendo and HAL. Super Smash Bros. Antagonize will have a total of 150 characters, 50 of them are newcomers, returning and DLC.
Gameplay
The game's gameplay doesn't change from the past installments, Brawl, SSB4, etc.. However now characters have their attire and clothing shredded, destroyed and mashed up whenever their damage percentage goes up. The Smash Ball is now been downgraded to Smash Parts, which if you collect five, you can use your Final Smash. There is now Down-Up, Up-Down, Side-Down, Side-Up specials, which will be announced later.
Roster
Characters
These are the playable characters in the game, most of them are newcomers and most of them are veterans and characters that reappear from the past installments, some which made their debut in that past installment. There will be a total of X characters. X of them are newcomers, X are returning, X are DLC.
Returning
| | | | | |
| --- | --- | --- | --- | --- |
| Image | Character | Franchise | Stock Icon | Sprite |
| | | | | |
| | | | TBA | |
| | | | TBA | |
| | | | TBA | TBA |
| | | | TBA | TBA |
| | | | TBA | TBA |
| | | | TBA | TBA |
Newcomers
Modes
Modes return from the past installments, while some of them are new. The Story Mode wasn't announced yet, but it will when the creator feels like it.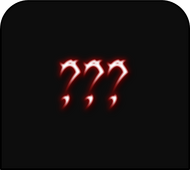 Classic Mode is a mode that returns from the past installments, where you select a character, go through a map and face opponents from different series. There are different types of battles, Metal Battle is one, where you face an opponent, who is in their metal state. After defeating all the opponents, you'll face
Master Hand
(the path without any
Smash Coins
or Master Hand and
Crazy Hand
(the path with Smash Coins and Trophies). After defeating them, you'll finish the mode. However, if you set the difficulty at
5.0
to
10.0
, you'll face
Bloodlines
, a red, blood dripping deity creature with supernatural abilities. Bloodlines will increase in size every time you damage her. If you stop attacking Bloodlines when she increases in size, she'll shrink until she is in normal size. Every time you attack her, blood will drip out. She'll change color when the battle goes for very long. After killing the demon beast, the mode finally ends and you'll get awards. If you get KOed, it's Game Over and you lose your spent coins. Although the coins that are needed to battle a respective difficulty are reduced by 25%. If you quit, you return to the Main Menu screen.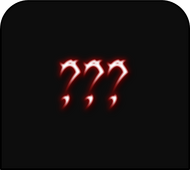 All-Star Mode is a mode that returns from the past installments, where you select a character and face all the other characters that are available on the character selection screen, starting from the late 19's to the early 20's, then to 2013. There are recovery items like
Maximum Tomatoes
and
Heart Containers
. Keep in mind that if you use one of them, you cannot use them again for the rest of the mode. Defeat all of the characters, you win. If you get KOed, the game is over and you'll get the rewards that you've collected during the mode, also you'll lose some of your Smash Coins when you get the Game Over screen.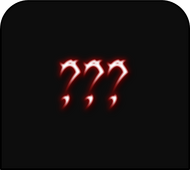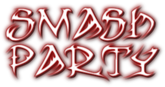 Smash Party is a mode that is new to the series. It's basically just like Mario Party, except you don't get Stars ingame. Instead you'll party to get the most Smash Coins. Sometimes you'll get stat boosts, items and other stuff that is crammed into the mode. If you get to somebody's spot, you'll battle them in a free-for-all match, similar to Smash Tour from SSB4. After a number of turns, every player will face each other with the character they selected, either in Stock Mode, Time Mode, etc.. After the game ends, the player who wins the match will win the game and get Smash Coins. Note that you won't get any Smash Coins in multiplayer mode.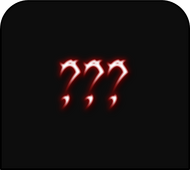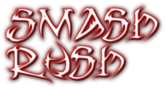 Smash Rush acts like the Smash Run from SSB4, where you defeat a bunch of enemies to get stat boosts along the way. Sometimes there will be challenge doors to do "Survival" challenges or "Break the Targets" challenges. After 3 hours, the results appear and then the final battle commences, where its either a Free-for-All match or a Free-for-All race. After the match, the game ends.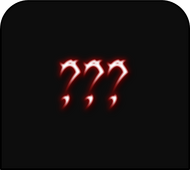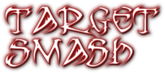 Just like in the past installments, Target Smash is where you break a number of targets by attacking them. You have 5–10 minutes to break them all to complete. If you get KOed or run out of time, you fail the mode and you'll be punished in a certain way.
Stages
| | | | |
| --- | --- | --- | --- |
| Image | Stage | Universe | Size |
| | | | Medium |
Trivia
This game was originally called Super Smash Bros. Dramatize.

Not only that, the first SSB fan game he thought making was the same name as that title.

However it was changed to Super Smash Bros. Antagonize shortly afterwards.

If you shake the Nova-mote (or shake the device on the NovaHandheld version), the logo may fall off and reappear on the screen. (also a glass breaking sound is heard)

Same goes for the stages you are playing on, contact with logo causes an OHKO. This can be done only once.
Gallery
Community content is available under
CC-BY-SA
unless otherwise noted.