This page is a production by yours truly, Puddle (t∣b∣c).
Please don't edit this page or any of its subpages without my permission - unless it's for something like grammar or organisation. If you want to contribute to the project, please ask me first! With that being said, enjoy the article!
Super Smash Bros. Aether

The game's North American boxart.

Developer(s)
Button Studios
Publisher(s)
Nintendo (Switch edition)
Button Studios (Nymbus edition)
Platform(s)
Nintendo Switch
Nymbus
Genre(s)
Action, Fantasy, Fighting
Series
Super Smash Bros.
Predecessor
Super Smash Bros. Ultimate
Release Date(s)
Nintendo Switch
July 8th 2018
July 8th 2018
July 8th 2018
July 8th 2018
August 23rd 2018
Nymbus
November 12th 2018
November 19th 2018
November 19th 2018
November 20th 2018
TBA
Mode(s)
Single-player, Multiplayer (2-8 players)
Media Included
Cartridge
Storage Needed
22.4GB (Rising Echoes = 1.1GB)
Cost
$42.99
£39.99
€41.99
Super Smash Bros. Aether is a crossover fighting-fantasy game for the Nintendo Switch that was released on July 8th 2018. The game is the sixth in the Super Smash Bros. franchise and it was revealed by the developing studio, Button Studios, at E3 2018.
Super Smash Bros. Aether received a purchasable expansion pack on September 25th 2018, known as Rising Echoes. This pack included new Echo Fighters, stages, and several new game modes including a second adventure mode for the game, more in line to the Subspace Emissary.
The game is set to be ported to the Nymbus as a launch title in November 2018. This version come with the Rising Echoes Expansion and the first four DLC characters (Simon Belmont, Ninten, Gengar, Ghirahim) pre-installed at no extra cost.
Gameplay
Gameplay closely follows that of the game's predecessors. The objective of the game is to KO your opponent(s) by blasting them off the screen with your own character's attacks. Attacks deal damage, which in turn increases the foe's vulnerability to knockback. Characters have several moves including Smash Attacks, Neutrals, Recoveries, Directional attacks, grabs, and Final Smashes. Players can use items to help them in defeating their opponents. Super Smash Bros. Aether introduces several new game modes, including Siege, Wipeout and Starpiece. Many game modes are brought back from previous titles including Smash Run, All-Star Mode and Classic.
The game can be played at different speed options based on the different Smash Bros. titles. For example, casual players just playing for fun can play at a pace similar to that of Brawl, whereas competitive players can play at a pace faster than Melee. This applies to online games where more competitive games will be at a faster pace.
Game Modes
There are several game modes available to play in Super Smash Bros. Aether. Some of these must be unlocked through gameplay. By playing these, players can unlock all sorts of things, from trophies and collectables to stages and even hidden fighters.
Game Mode
Description
Unlocked By...

Up to 8 players can fight against each other under a wide range of customisable rules. Players can control item frequency, game length, difficulty, handicaps, stage hazards and more.
Default.

Classic Mode is more like how it was in Brawl than in Super Smash Bros. for 3DS and Wii U. Players fight 14 battles with 2 challenges in between. At the end, they must fight against either Master Hand or Crazy Hand (difficulty dependent).
Default.

Up to 8 players will spend 5 minutes navigating the Smash Spaceship, collecting stat boosts and power ups. At the end of the five minutes, there is a match in which the players will use their obtained stat boosts to decide the victor.
Default.

In Siege, up to four players can work together to protect the Smash Crystal from enemies, such as Mii Fighters, enemies from character franchises (eg Bokoblins, Hammer Bros) and other Smashers. If the Smash Crystal is successfully protected for 5 minutes, the players succeed
Default.

In Flaghunters, two teams must work against each other in order to return the other team's flag to their own base, in a combination of defence and attack. Up to 8 players on two different teams can play split-screen in this chaotic game mode.
Default.

(Main article: Super Smash Bros. Aether/Adventure Mode)
The player, as a Mii Fighter, must explore Aether Valley to find the Aether Keys, in order to enter the Master Labyrinth to defeat Master Soul, fighting bosses and Smashers along the way. This Adventure Mode is a streamlined version of Melee's adventure mode, with some elements inspired by the Subspace Emissary.
Default.

Coin Battles have been changed dramatically. There are two modes: Coin Smash (akin to Coin Battles in previous iterations of the series) and Coin Rush. Coin Rush sees players fighting it out to see who can collect more coins on a stage within a certain amount of time.
Play 10 games.

Players can more easily organise team battles, with up to 8 teams (Red, Yellow, Blue, Green, Orange, Purple, Black, White) and even add special modifications to battles such as making all characters lighter, making characters invisible or inverting controls.
Play 20 games.

In Wipeout, there are 8 players and one player begins 'contaminated'. If they attack another player, that other player becomes contaminated while the original player is purified. Every 60 seconds, the player who is contaminated is eliminated and another player is contaminated. After 8 minutes, the final player standing is the winner.
Win 5 games of Siege.

Up to 8 players can fight it out for the Five Starpieces (Three Starpieces if there are 5 or more players). These are randomly dropped anywhere on the stage at the start of the game and can be picked up similar to Dragoon Parts. If a player collects all five parts by KOing other players with parts, they will win.
Win 5 games of Flaghunters.

(Main article: Super Smash Bros. Aether/Bosses)
The player must fight the 14 bosses from Adventure Mode in succession with only three lives. If they lose all three lives, they must start again.
Complete Adventure Mode.

In order of their debut appearance, all of the characters in the game are fought against. The player has three lives - if they lose all three, it is game over and they must restart.
Complete Classic Mode with 10 characters.

Up to 9 different players can play Boss Beatdown, with one character playing as a boss character, with powerful attacks and a set amount of HP that must be depleted by the other players before they are KO'd if they are to win.
Complete Adventure Mode. (Rising Echoes DLC)

(Main article: Super Smash Bros. Aether/The Mirror Realm)
In the same vein as the Subspace Emissary, The Mirror Realm is an adventure mode with cutscenes, levels and boss fights. The plot is that a dimensional rift has opened, causing a conflict between characters and their Echo Fighters.
Default (Rising Echoes DLC)

A unique twist on regular battles - in Reflection, any damage you do to your opponent is done to you as well, so you must try to KO your opponent as low percentages with Smash attacks!
Default (Rising Echoes DLC)

Set up tournaments with up to 64 players. There are setups available for elimination tournaments, round-robins or a mixture of both.
Default (Rising Echoes DLC)
The Challenge Box
Furthermore, there is a new menu called the 'Challenge Box', with many different challenge modes available to the player. These include:

Home Run Contest (Players have 15 seconds to damage a Sandbag before launching it as far as possible with a Home Run Bat.)
Events (A selection of over 100 challenges that must be completed using specific characters under specific conditions.)
Multi-Man Smash (10-man Smash, 100-man Smash, 5-minute Smash, 15-minute Smash, Cruel Smash, Endless Smash)
Universe Smash (Players have 20 minutes to K.O. all playable characters with only 5 stocks.)
Target Smash (5 stages; one each one, the player must break all 10 targets before the time runs out.
The Vault
Here, the player can view data, collectibles and change key settings. Things to do in the Vault include:

Trophy Gallery
Sticker Album
Stage Builder
Sound Test
Statistics
Downloadable Content
Options
Features & Collectables
There are over 250 collectable trophies. Stickers also return from Super Smash Bros. Brawl. There are over 1000 different stickers in the game.
Just like in Brawl, stickers have different effects to certain fighters. For example, the Cappy sticker can only be applied to Mario, Yoshi, Captain Toad and Toadette and it applies +3 projectile defence. Similarly to Brawl, stickers are viewable in the Sticker Album in the 'Collectibles' section of the vault.
My Music
(Main article: Super Smash Bros. Aether/Music)
Over 500 Music Tracks are in Super Smash Bros. Aether from over 30 franchises.
Characters
Super Smash Bros. Aether has a total of 78 playable characters. 17 of these are newcomers to the Smash Bros. series.
Default
There are 36 default playable characters in Super Smash Bros. Aether: 27 Veterans, and 9 Newcomers that have not appeared in a Smash game before.
Secret Fighters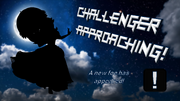 There are 42 hidden characters in Super Smash Bros. Aether which must be unlocked by completing certain tasks. Just like in previous titles, to unlock a character, the player must complete a task, or complete a certain number of Brawls, to meet the criteria to be able to unlock the character. They must then fight against the character in order to play as them.
For information on how to unlock each particular character, please see the article: Super Smash Bros. Aether/Unlock Criteria#Characters
Echo Fighters
Just like in Super Smash Bros. Ultimate, Echo Fighters appear as 'clones' of other characters, with identical stats, moves and mechanics. However, unlike in Ultimate, Echo Fighters do not have their own slot on the roster and are instead selected in the same way as Palette Swaps.
See full article: Super Smash Bros. Aether/Echo Fighters
Downloadable Fighters
It has been revealed that 12 new DLC Fighters will join the game, with one released every month from July 2018 for a year. The release dates for each character are noted beneath the images. Each of the fighters are priced at $3.49 (£2.99 in UK, £3.09 in Europe), and several can be downloaded with their own stages.

Stages
There are a total of 101 stages in Super Smash Bros. Aether. Of all of these, 47 are brand new stages that have not been available in any other Super Smash Bros. game, while the remaining 46 are returning stages from previous Smash Bros. titles. The base game has 80 stages with 21 available through later releases of downloadable content.
Default
40 stages are available by default in Super Smash Bros. Aether, a variety of new and returning stages from many different franchises.
Unlockable
Through completing tasks, the player can unlock an additional 40 stages.
See full article: Super Smash Bros. Aether/Unlock Criteria#Stages.
Downloadable Stages
21 extra stages can be downloaded at a small fee as part of DLC Bundles.
Items
Items return from Super Smash Bros. Ultimate.
Returning
Bumper
Barrel
Sword
Capsule
Crate
Home Run Bat
Motion Bomb
Ray Gun
Assist Trophy
Blast Box
CD
Drill Arm
Fake Smash Ball

Sticky Bomb
Smash Ball
Smoke Ball
Sandbag
Timer
Food
Party Ball
Bob-Omb
Fire Flower
Green Shell
Super Star
Banana Peel
Golden Hammer

Hothead
Launch Star
Lightning Bolt
Soccer Ball
Spiny Shell
Freezie
Metal Box
Poison Mushroom
Super Mushroom
Hammer
Spring
Heart Container
Bombchu

Cucco
Deku Nut
Gust Bellows
Bunny Hood
Screw Attack
Maxim Tomato
Star Rod
Dragoon
Superspicy Curry
Warp Star
Poké Ball
Smart Bomb
Franklin Badge

Mr. Saturn
Back Shield
Ore Club
X-Bomb
Beehive
Pitfall
Super Scope
Unira
Boss Galaga
Special Flag
Rocket Belt
Assist Trophies
See full article: Super Smash Bros. Aether/Assist Trophies.
Poké Balls
See full article: Super Smash Bros. Aether/Poké Balls.
New
| | | | |
| --- | --- | --- | --- |
| Item | Image | Series | Description |
| Wiimote | | Super Smash Bros. | Can be picked up and used to fire approximately 40 lasers at foes before exploding. There is a small chance that the fired lasers will explode on impact. |
| Invisibility Cloak | | Super Smash Bros. | When equipped, the user becomes invisible to other players, meaning they can attack without their location being given away. |
| Ammo Box | | Super Smash Bros. | Replenishes the ammunition for ranged weapons, such as the Super Scope and Laser Gun. |
| Ice Flower | | Super Mario | Similar to the Fire Flower, players can pick up the flower to shoot a blast of icy flames, which dramatically slow down anyone it touches. |
| Rambi Crate | | Donkey Kong | When broken open by a player, they can ride Rambi the Rhinoceros. This greatly increases their movement speed and causes players to take damage when they are hit by Rambi. |
| Hookshot | | The Legend of Zelda | When equipped by a player, the character gains the ability to latch onto walls and ceilings, damaging foes that it hits. |
| Iron Boots | | The Legend of Zelda | These can be equipped and cause the user to fall extremely quickly. Anyone who the user lands on takes massive amounts of damage. |
| Gym Badge | | Pokémon | Gym Badges appear semi-commonly on the stage. Collecting one adds a 3% bonus to knockback. The effects stack, so with a maximum of 8 badges equipped, knockback is increased by 24% |
| Inkbrush | | Splatoon | Striking a player with an inkbrush will cause a small amount of damage but also apply paint to them, which causes residual damage for around 6 seconds. |
| Battery | | Chibi-Robo | Batteries work as rolling Blast Boxes - they will roll across the stage when pushed and create a large explosion when having sustained around 50% worth of damage. |
Downloadable Content
Several waves of Downloadable Content have been confirmed. It is unknown when these will be released but it has been confirmed that one of the first DLC Packages will feature a selection of "at least 6" new Echo Fighters. There will be brand new DLC fighters released over the next year.
Alph
One week after the game's release, a DLC pack was launched on the eShop for $0.99 (£0.69 in UK, €0.79 in Europe) which included Alph as an Echo Fighter for Olimar, and included the Distant Planet stage alongside him. Players that pre-ordered the game from any location would receive a download code that would allow them to receive the package for free on July 15th 2018.
12 Months, 12 Characters
One DLC character was released every month from August 2018 until July 2019, for a total of 12 New DLC Fighters. All fighters are priced at $1.29 (0.99 in UK, €1.09 in Europe) each, but players can pre-order all fighters in a package for $9.29 (£7.99 in UK, €8.39 in Europe) to save money, and receive each fighter on the day it becomes available.
| | | | | |
| --- | --- | --- | --- | --- |
| Fighter | Franchise | Release Date | Stage | Description of Package |
| | Castlevania | August 14th 2018 | The Castle (NEW) | Simon Belmont, the famous vampire slayer, joins the fray in August, bring the fight to the Vampire Castle and using his whips, daggers and maces in combat! |
| | Earthbound | September 14th 2018 | Fourside | In September, the original PSI Kid, Ninten, joins the battle, using wildly different battle techniques to his counterpart, Ness. |
| | Pokémon | October 14th 2018 | Abanonded Megamart (NEW) | In Halloween Month, October, Gengar spooks the Battlefield! Using strategic moves and long-range attacks, Gengar will be a dangerous foe! |
| | The Legend of Zelda | November 14th 2018 | Sealed Grounds (NEW) | Ghirahim raises the bar in November, joining the fray from his home stage, the Sealed Grounds. Ghirahim uses swords and magic in his attacks, summoning Demise for his Final Smash! |
| | Animal Crossing | December 14th 2018 | Smashville | Isabelle will join the fight in the Holiday Season, taking a break from her role as a secretary and personal assistant to fight back against Villager and the other Fighters! |
| | Kirby | January 14th 2019 | Fountain of Dreams | Marx Bounces into Battle in January, using attacks of ice, magic, darkness and his rainbow wings to dominate the battlefield! |
| | Xenoblade | February 14th 2019 | Argentum (NEW) | On Valentines Day 2019, Pyra will join the battle, using her powers to take lead in the battle! |
| | Super Mario | March 14th 2019 | Star Hill (NEW) | In March, play as Geno, the magical enchanted doll from Super Mario RPG, who uses a variety of magical attacks in his moveset! |
| | The Elder Scrolls | April 14th 2019 | Throat of the World (NEW) | The Dragonborn Storms into Battle in April, using spells, swords, bows and shouts to defeat opponents! Also play as a female Dragonborn! |
| | Golden Sun | May 14th 2019 | Eclipse Tower (NEW) | Isaac Surges into Battle, using his earth psynergy to defeat his foes. Play as him from May 2019! |
| | Donkey Kong | June 14th 2019 | Kongo Jungle | Funky Kong joins DK and Diddy in Smash, teaming up against the Smashers with a unique move set tailored around punches, barrels and explosions! |
| | Banjo-Kazooie | July 14th 2019 | Spiral Mountain | Finally, in July 2019, Banjo and Kazooie join the fight! Banjo relies on Kazooie for many of his moves. |
Rising Echoes
Rising Echoes is a downloadable expansion pack available to all players for a price of $8.49 (£6.59 in UK, €7.29 in Europe) on September 25th 2018. Rising Echoes focuses on adding to the game's core content with 8 new Echo Fighters, 4 game modes and 12 stages to enhance overall gameplay.
See more information:Rising Echoes Expansion
Future Content
It was revealed in the August 2018 Button Direct that one more announcement for downloadable content would be made before the end of the year.
See full article: Super Smash Bros. Aether/Amiibo
Similarly to Super Smash Bros. Ultimate, Amiibo are compatible with Super Smash Bros. for the third time in the series. Amiibo fighters will closely follow strategies that the player uses against them - for example, more defensive players will find that their Amiibo characters copy their defensive play style. 29 new amiibo were released in association with Super Smash Bros. Aether.
Tier List
The competitive tier list for Super Smash Bros. Aether began development on July 9th 2018, the day after the game's release. However, the tier list is currently inaccurate and set to change drastically while competitive gameplay continues over the next few months. Echo Fighters are not included in the tier list since they are just clones of other characters.
Gallery
See full article: Super Smash Bros. Aether/Gallery
Trivia
This game marks the first time a Smash Bros. game has been developed for the same console twice.
Super Smash Bros. Aether was the first game developed by Button Studios.
This game has the most third-party characters out of any game in the series, with 13.
Super Smash Bros. Aether is tied with Melee and Smash 4 for introducing the most newcomers from a single series. 4 Newcomers from the Kirby series (Waddle Dee, Magolor, Galacta Knight and Marx.) were added, equalling the number of newcomers from The Legend of Zelda in Melee, and the number of newcomers from Fire Emblem in Smash 4.
Simon Belmont is listed as a newcomer, despite the fact that Inkling and Ridley are not, and they all made their fighter debuts in the same Smash Bros. game. This is because, at the time of release, Simon had not been revealed as a character for Super Smash Bros. Ultimate. This may also be true for more characters in the future, as newcomers for Ultimate continue to be announced.
Changed & Unused Features
Early concept art suggests that the game was originally going to be called New Super Smash Bros. and this was changed for unknown reasons.

It has been revealed by lead developer, thepuddlecat, that many playable characters were considered during development, including Starfy, Camilla, Mimikyu, Impa and Professor Layton.

Furthermore, Captain Toad was originally going to be a normal Toad, but was changed later in development.
Dillon was almost cut due to the lack of support for the franchise.
Galacta Knight was added very late into development, but was quickly made as a character due to being a semi-clone of Meta Knight.

Many Echo Fighters, including Dr. Luigi, Captain Rainbow, Lucina, Jeanne and Octoling, were originally going to be fully-fledged characters, but were diminished to Echo Fighters due to time constraints.
Early briefing documents that had been leaked hint towards a fully-developed Adventure Mode, akin to the Subspace Emissary, but this was likely cancelled due to the overwhelming size of the roster and the time that it would take to develop animations for cutscenes.
DLC for the game was originally intended to be released at a much higher price, but due to fans' backlash, the price was reduced to make the content affordable for more players.
Community content is available under
CC-BY-SA
unless otherwise noted.