Developer(s)
Outer Inc.
Publisher(s)
Platform(s)
Wii
Genre(s)
Action, Platform
Release Date(s)
April 13 2012
April 18 2012
May 4 2012
May 11 2012
Mode(s)
1-4 Players (local)
2-6 Players (Online)
Age Rating(s)
Media Included
Wii Optical Disc (Dual-lated)
Super Mario World: Wii (or Super Mario World Wii) is the Wii sequel to the classic game Super Mario World.
Story
Beginning
While Mario and Luigi were taking a walk, Peach and Daisy were in Peach's Castle, when suddenly, two trees were delivered to Peach unexpectedly. Then, Bowser and Bowser Jr. pop out of the trees, and Boom-Boom pops out of his delivery guy outfit.They grab Peach, and Orange runs away. he eventually bumps into Mario and Luigi and tells them what happened, then, the Three of them jump into their latest adventure!
more soon...
Gameplay
TBA
Characters
Playable
| Image | Name | Description | Ability | How to Unlock |
| --- | --- | --- | --- | --- |
| | Mario | Mario is the main hero on his way to save Peach! He is the most balanced of characters. | He has the Star Spin abillity | He's already unlocked |
| | Luigi | The shadowy brother of Mario is returning, as the second player, once again. | His jumps are higher than any other | He's already unlocked |
| | Orange | Orange is the one who informs the bros. about Peach's latest kidnapping. | He is the third fastest and has great strength | By getting pass World 2 |
| | Assist Luma | Assist Luma from SMG2 is back and as a playable character! He is the size of a Toad now, and only floats barely above the ground. | He has the farthest jump (flutter) and is even faster than Goombario | Beat the game twice |
| | Goombario | Goombario is making his first platformer playable appearance, as an unlockable of course. | He has the Headbonk ability and is the fastest | Unlock him by beating the secret boss, Goomboss |
| | Toad | This time around Red Toad has been replaced by his blue counterpart, but Toad has a little bit of difference from Red Toad. | He has the Ground Pound ability | He's already unlocked |
| | Koopa the Quick | Mario's old rival joins Mario & co. on their big adventure! | He has the fastest speed of any character and is the largest of all the characters. | Unlocked by getting a perfect score on all 7 speed courses |
| | Geno | What? Geno?! Really? That's right! Geno, the star-being from back in the day has returned to adventure with Mario. | He can fly and when he jumps, stars come out of him that can damage enemies. | Unlocked by beating every single level in all the worlds, including Magic Star. |
| | Mallow | Hey! Did you really think Geno would adventure without his companion, Mallow? | He falls down slower than anybody. | Unlocked by buying him in the starshop after unlocking Geno. |
| | Wario | Wario is the Super Guide character, playable by stopping the super guide. | He is the strongest character. | By beating the game without even having a Super-Guide block show up. |
| | Detective Bones | Detective Bones is an exclusive Downloadable character. | He can find hidden objects. | By downloading him. |
| | Seethroo | Seethroo is an exclusive Downloadable character. | He can go become invisible for 15 seconds and can sneak by enemies. | By downloading him. |
Enemies
Main article: this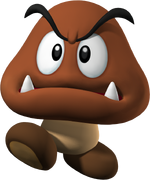 There are many different types of enemies, like Jungle, Undead, Volcanic, and Basic. Old and new enemies appear in this game.
New Enemies
Many new enemies have appeared to take Mario down.
Makoop
Camo Blooper
Chilly Lilly
Gunner Mole
Lune
Copter Koopa
Hauntin
Pramareez
Vine-Gaull
Red Bro.
Blukiki
Venus Ice Trap
Spook
Bleep-Cheep
Goombarr
Redloop
Soldier Bill
Bomber Bro.
Mountain Bomb
Crowblaze
Naughty Note
Pansice
Chilly Lilly
Tornabones
Returning Enemies
coming soon
Bosses
Main article: this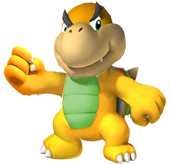 Many bosses appear in this game, 25 in fact!
A lot of old bosses, like Huff 'N Puff and Boom Boom, return in this game.
Each world has 2 bosses. Fortress bosses, and castle bosses. The only world that doesn't play by these rules is world 10, where there are 2 fortress bosses.
For a list of tactics for defeating each and every one of these bosses, see the Guide page in the "Other" section.
Items
Main article: this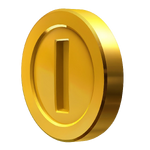 Many Items appear in this game. Ones like, Mushroom, Fire Flower, Toss Egg, and Red Coin.
Some of these items, like Fire Flower and Hammer Suit, grant you with great powers. These items are called "Power-Ups".
New Items
Toss Egg
Dark Cloud
Bomb Suit
Fakepole
Balloon Block
1-Down Mushroom
Blue Moon
Returning Items
Coin
Red Coin
Star Coin
Mushroom
Fire Flower
Ice Flower
Cloud Flower
Hammer Suit
Bowser Mushroom
Penguin Suit
Propeller Mushroom
Super Star
Boo Mushroom
Yoshi Egg
Music Block
Pink Music Block
Beanstalk
Midway Pole
Flag Pole
Power-Up Forms
Main article: this
There are many Power Ups in this game. Old and new ones will be appearing.
There are also Power-Ups for Yoshi.
Outer Inc. has announced that 4 new Power Ups will be appearing. They are: Bomb Suit, Flat Shroom, ???, and Bone Flower.
Yoshi's Power-Ups
Main article:

this
Yoshi has many colors, and now powers!
Outer Inc. has revealed 5 Power-Ups will be available for Yoshi's. They are the Para-Egg, the Fire Egg, the Ice Egg, the Thunder Egg, and the Hammer Egg.
Worlds
Dojo
The dojo is a new area in the game. You can unlock it by beating all the worlds (excluding Magic Star). Jinx is the boss of the dojo. You can earn your belts here. Every belt you get, you receive a rare power-up like the Hammer Suit.
Other
Beta Elements
Secrets
Gallery
For a list of all the artwork, see this

Released Games
Purple Koopa Bro. |

Winson the Gon

|

Fantendo Fury

|

Fantendo Fury 2

|

Mario Adventures X

|

Mario Kart: Circuit Extreme
Upcoming Games
Super Mario World: Wii |

Fantendo Fury 3

|

Project SCRATCH

|

Fantendo Fury: Ultilmate End

|

New Ninjakoopas

|

Scribble Masters

|

Goombario & Kooigi

| Super Goombario | Gunmen Shade |

Gunmen Shade 2: The Future War

| Purple Kart |

Boshi's Island

|

Boshi's Story

|

Boshi's Island DS

| Super Mario Land: The Lost Treasure | Super Mario Galaxy 3: Revenge Of The Shroobs |

Mario Kart VR
Series
Winson the Gon series

|

Purple Koopa Bro. Series

|

Fantendo Fury series

|

Scribble Masters series

|

Goombario & Kooigi series

|

Gunmen Shade series

|

Boshi Series

|

Mario Kart VR series