Dame Spaghetti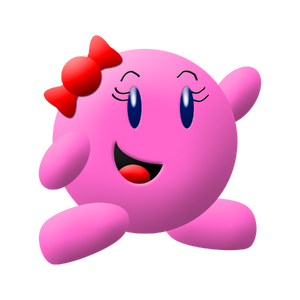 Spaghetti in Fantendo ObstaCourse.
GENERAL INFO

NICKNAME(S)

Agent S

GENDER

♀

Female
CURRENT STATUS
Single, Alive
AGE
13
BIRTHPLACE
Lollipop Lake Village
PERSONAL INFO

RELATIONSHIPS
CLASS
Child, Super Spy
WEAPONS
Bow, Various other weapons
MISCELLANEOUS INFO

CANON APPEARANCES
Spaghetti is the main character of Gridlock, and a little girl. She loves exploring in every way.
About
In Gridlock, Spaghetti made her debut by, along with Linguini, Arthur, and Crim, saving her little brother, Noodle from Lord Gridlock. After defeating the Lord's cronies she eventually fought him and defeated him. Then she and everyone else had a picnic at the end of the game.
In Gridlock 2: Spiez Wanted, Spaghetti, along with Linguini and Noodle, team up to become spies and carry out various missions that are handed to them, after defeating Monstrous Monacle at the end of the game, she is knighted, but she resigns from her spy position.
Appearence
Spaghetti is a pink Heartgirl with a red bow. She has blue eyes, in Gridlock 2, she wears a bowtie and sunglasses.
Personality
Spaghetti gets excited very easily, and is always very hyper. She is also shown to be daring.
Trivia
Gallery
Community content is available under
CC-BY-SA
unless otherwise noted.