Shadow the Hedgehog is not from Fantendo. However, this article may include related fan ideas.

These external sources may have official, more accurate information:

This article is free to edit. Please follow the article standards and respect good-faith contributions.
"
Maria
, this is what you wanted, right? This is my promise I made to you...
"
—
Shadow before his "death", Sonic Adventure 2
Shadow the Hedgehog
Shadow, the Ultimate Lifeform.
GENERAL INFO

GENDER
♂ Male
SPECIES
Hedgehog
CURRENT STATUS
Alive
ALIGNMENT
Neutral
PERSONAL INFO

CLASS
Anti-Hero
MISCELLANEOUS INFO

SERIES
Sonic the Hedgehog
CANON APPEARANCES

Sonic Adventure 2 (2001)
Team Sonic Racing (2019)

VOICE ACTOR(S)

David Humphrey (2001-2004)
Jason Griffith (2005-2009)
Kirk Thornton (2010-present)
Shadow the Hedgehog is a fictional character created by Takashi Iizuka, who appeared in the Sonic the Hedgehog series made for the Sega Console. He debuted as a video game character in the Sonic Adventure 2, from then on, he has appeared in many other games trying to figure out who he is and what should he do with his life. When Sonic Adventure 2 was in development, Shadow was originally named Terios the Hedgehog (the term terios is a Greek word meaning "reflection of"). His name was changed to Shadow before Sonic Adventure 2 was released.
Shadow is one of Sonic's main rivals; he can do everything that Sonic can do and at some instances perhaps even more. He is not naturally fast, but his rocket shoes give him a boost that allows him to match up with Sonic's speed.
History
Sonic Adventure 2
Shadow's debut was in the game Sonic Adventure 2, where it is explained that he was created fifty years prior to the game's events, by Professor Gerald Robotnik, who had been charged with the task of researching a path to immortality. He created Shadow as "The Ultimate Life Form", a first step towards achieving that goal, but the project was shut down and his granddaughter, Maria, was killed in the aftermath. Before she died, she ejected Shadow towards Earth in an escape pod. Gerald, driven insane by her death, designed a program that would cause the research station, Space Colony ARK, to crash into Earth once all seven Chaos Emeralds were placed inside it.
Back on Earth, he modified Shadow's mind so that he would carry out Gerald's plan if he was ever released.Fifty years later, Shadow was released from suspended animation by Dr. Eggman, grandson of Gerald Robotnik, who sought after Shadow after learning from Gerald's diary that he was the ultimate life form his grandfather had created, hoping to use him to conquer the world. Shadow tricked Eggman, under Gerald's programming, into helping him collect all seven Chaos Emeralds with the help of Rouge the Bat, and in placing them in the ARK, almost allowed it to crash into Earth. Amy Rose managed to trigger his memory of Maria, and the ARK was placed back into orbit using his skill, Chaos Control, using up the last of his energy and sending him falling to Earth, seemingly dead.
Sonic Heroes
Rouge the Bat finds Shadow the Hedgehog in a stasis pod located in the deepest part of one of Dr. Eggman's bases at the start of Team Dark's story. This is after he has been believed to be dead. E-123 Omega attacks the two after scanning them, but Rouge steps in to break them up, quickly ending the skirmish. Shadow discovers that he has amnesia and cannot remember anything before his release, aside from his name and brief images of Maria Robotnik's death. He forms Team Dark with Rouge and E-123 Omega to find Eggman.
Team Dark eventually comes across Team Chaotix and battles them due to their opposing interests. Later, Shadow meets Dr. Eggman in a casino, asking him for his identity; however, Eggman denies that Shadow even has a past to remember. On an another battle against one of Eggman's machines, Shadow discovers that there are clones of him much to his already established self-confusion. After taking the information in, Shadow choses to proceed forward. Unbeknownst to him, Neo Metal Sonic has been recording and collecting Shadow's data, having disguised himself as Eggman earlier.
Shadow confronts Team Sonic in the jungle, although Shadow has no memory of Sonic and his team. They begin to taunt each other until Omega takes the taunting to threats, resulting in a clash between the two teams. When they made it to the Egg Fleet, Shadow made his mind to defeat Eggman once and for all even if he is not truly the ultimate lifeform.
When they seemingly defeated Dr. Eggman, Neo Metal Sonic soon revealed himself. Shadow worked with everyone else to defeat the monster as well as giving his Chaos Emerald to sonic so they could defeat Neo Metal Sonic. After the final battle, Shadow is seen with E-123 Omega holding the defeated Metal Sonic.
Shadow the Hedgehog
Fanon Appearances
Shadow makes an appearance in Team Sonic of Sonic Heroes 2.
Shadow makes an appearence as an opponent character in the third installment to the Poker Night series. Despite his demeaner and tendency to violence, he was taught in the ways of poker by previous player Brock Samson. He is often called an emo by Max, which results in a punch in the face from Sam.
Shadow appears as an unlockable character in Super Smash Bros. Endgame. He is one of the few characters that can do the reservation status effect.
Unlocking Methods
Win 1,000 VS Matches with Sonic or Silver.
Break 500 targets in Endless Targets mode.
Beat Chapter 10 in Story Mode.
Special Moves
Neutral: Homing Attack (Shadow spins into a ball and home attacks the nearest opponent.)
Side: Chaos Spear (Shadow shoots an yellow energy shot from his hands at the opponent. Can be done multiple times.)
Down: Chaos Hurricane (Shadow shoots three green energy shots from his at in different directions; south, east or west and north at his opponents.)
Up: Chaos Control (Shadow teleports upwards to reach an edge to climb back up.)
Final Smash: Chaos Shadow ()
Shadow the Hedgehog appears as a downloadable racer in Mario Kart: V² Circuit. He is a mediumweight with a large size. He has great speed, good acceleration, slightly below average handling and below average traction.
Shadow appears as a playable character at every Olympics from Salt Lake 2002 onwards. From Athens 2004 onwards, he is a speed type character.
Shadow appears as a guest character, alongside Sonic, Knuckles and Omega.
Shadow appears as a speed type character and is playable in every sport. He also joins the player's team in the story mode.
Gallery
Boom Shadow
Navigation Templates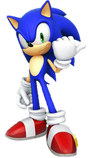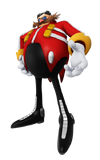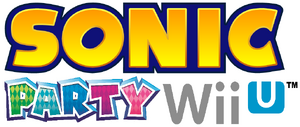 Starter Characters


Unlockable Characters








Locations
Green Hill | Hydrocity |Mushroom Valley | Ice Cap | Metropolis | Sandopolis | Planet Wisp | Launch Base | Death Egg
Modes
Story Mode

|

Party Mode

|

Construction Mode

|

Options
Bosses
Motobug | Chopper | Mushmeanie | Penguinator | Slicer | Sandworm | Egg Pawn | Metal Sonic | Dr. Eggman
Playable Characters
Base game:







Post-release:














Non-Playable Characters