Morty: WUBBA LUB DUB DUB, FANTENDO!


Rick: We got our own game!

Morty
: Aw jeez Rick, we're going the mature route?

Rick: You ever watch our show, Morty?
Developer(s)
Publisher(s)
Platform(s)
Release Date(s)
1/17/16
Mode(s)
none
Age Rating(s)
Genre(s)
Third Person Sandbox
Media Included
The V² Disc
Rick and Morty's Vast Vascular Venture is a game created by Toroko based off the Adult Swim series Rick and Morty. The first bulk of the game was created in a short amount of time in complete secret. It was released for The V².
Story
Rick, Morty, and Summer get their blood injected with nanobots that will explode. They don't know when they'll explode or how they'll explode, it's just going to explode at some point and Rick has to figure out how to fix it. They have to head to several dimensions and solve the puzzles or save the pizza man or some shit.
Coming this JAN-uary, its time to Michael down your Vincents.

Morty: Jeez Rick, this is some real life and death stuff.


Rick: We probably never explode. It's just a game, Morty.
Gameplay

Morty: Well, how does this game play?
Rick and Morty's Vast Vascular Venture is a 3rd person sandbox game. It puts you in the wheels of Rick Sanchez and Morty and Summer Smith in a vast open universe.

Morty: Summer's in this?


Rick: Shut up, Morty. What's the controls on this shit?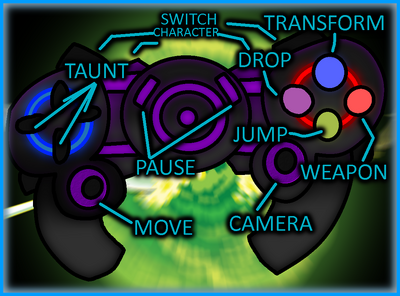 Rick: Go-Go Sanchez Ski Shoes!
As the story implies, there's a real time counter that goes off when 6 hours have passed in real time. When the counter goes off, all the characters explode and your progress is basically reset and you take control of another Rick, Morty, and Summer with the same problem. You can loot your previous Rick, Morty, and Summer and their materials they had if you come across them.

Rick: Son of a b-
Characters

Playable
Character
Info



Rick




PORTAL GUN
TBA

---




Morty

TBA

---




Summer

TBA



Mr. Poopy Butthole

Morty: Um... Rick, when did Mr. Poopy Butthole get here?


Rick: He's been here the entire time, Morty.
Morty: But- he wasn't mentioned in the gameplay sections or...
Rick: Come on Morty, don't tell me you forgot about Mr. Poopy Butthole.


---

Mr. Poopy Butthole is a secret playable character that only appears during resets. When the game "restarts", sometimes Mr. Poopy Butthole will be in your cast of characters. No enemy will attack him unless he attacks first, as they don't have any bad memories about him. He's overall the weakest character in the game due to this; he has to attack with a cane which doesn't do much.
NPCS
| Character | Info |
| --- | --- |
| Jerry | Sad pathetic loser. |
Bosses
Specific Dimensions
Although most of the dimensions in the game are randomly generated, some aren't and are based off dimensions seen in the show. Here is the specific dimensions.
| Dimension | Info |
| --- | --- |
| Chair People Dimension | TBA |
Items and Weapons
amiibo
Badges
Trivia
Community content is available under
CC-BY-SA
unless otherwise noted.