Phoebe

♀

Female


?

️ Unknown
3'00
40 lbs
9 years old
Human

INFO

FULL NAME
Phoebe
POWERS
Storing Standing Ripples on Floppies


Reversing things to their original state

BIRTHDAY
September 9th
ALIGNMENT
None
OCCUPATION(S)
Child

PREFERENCES

LIKES
DISLIKES

| | |
| --- | --- |
| Being used by Ocean 11, being used by CHELPRO, disassociating from herself | |

APPEARANCES

Phoebe is a young girl that was forcibly ripped from her family and is constantly shifting from agency to agency who want to use her and her Standing Ripple known as GHOST DATA. Her Standing Ripple's origin is unknown, however it hosts two incredibly powerful and useful abilities that both Ocean 11 and CHELPRO desire for their own needs. Phoebe has dissociative identity disorder as a result of how she has been used by the two organizations and how they attempt to tap into her powers. The character was created by Helena Harper (t∣b∣c) as both a incredibly young Standing Ripple user as well as an extremely valuable one that would be valued by both organizations immensely interested in them.
Phoebe is a girl who was forcibly ripped from her family- although her backstory is never quite clear, Hammerhead took her in and began to notice her incredible powers. Using her for his mob Ocean 11, Phoebe slowly began to develop a dissociative identity disorder as a result of Skimp the Shrimp's cruelty against her, splitting her Standing Ripple into two separate entities that has only resulted in worse conditioning for her, as her mood and identity depend on which Standing Ripple is active.
Description
Phoebe Description
Phoebe is a young white girl with white hair that has red streaks across the scalp of the hair. She has silver eyes. She looks very unclean and wears a orange jacket and a brown shirt. She wears a pair of jeans with a pair of orange boots. She wears oversized red socks that were a gift from Arthur Magus.
GHOST DATA Description
GHOST DATA is actually two separate characters, marked by their sub-type name. LOVE is a Standing Resemble that resembles a flower with skeletal and robotic parts mixed in. They have light colors and are mostly pink and blue. They have pentagram eyes and a worm-like cable wrapping across their body. They wear a white dress that is choppily cut.
VOID looks much more menancing, with blank eyes and dark purple hair, as well as two crystal horns. One of their arms resembles a hooved animal's, while another is a mutated whip like arm with multiple wart-like appendages popping out from it. They have white skin and wear a black skirt of some kind that appears crystalline in nature, although is equally choppily cut up.
Personality
Phoebe is a young girl who has been through some really rough patches in her life. She lost her parents and was taken in by the mob not for their kindness but the value of her powers. When Skimp the Shrimp began to psychologically torture her for his own amusement, she began to form a second identity that she would bottle all her anxieties and frustrations into and subsequently split the Standing Ripple into two. Not only did this effectively split her usefulness in half, but it became much worse for her as the mob had to devise ways into getting her to switch between personalities or at least Standing Ripples, as she is not able to control which one is active.
For as awful as this is, there are at least some decent people in the mob- nobody aside from Eric Warmann and Skimp the Shrimp has attempted to psychologically force her to do so. However, she generally feels miserable and is often confused by the sudden cruelties or niceties she is given. She ran away from the mob fairly early on, although she would just arrive into CHELPRO and their facilities, which attempted to either merge the Standing Ripples or attempt to find ways to trigger between her two personalities. This did not end up being better for Phoebe.
As a result of all this inhumane treatment, Phoebe is torn between a generally happier state and a far more depressed one where she no longer considers herself worthy to be human. This is reflected in the visual appearances of the Standing Ripples- a perfect, almost machine like flower and a distorted, mutated animal like creature.
Appearances
Powers and Abilities
Phoebe's two Standing Ripples have their primary abilities and unusually for Standing Ripples, no secondary abilties. This is because they used to be one and one of these abilities was considered the secondary ability. GHOST DATA (LOVE) has the primary ability to take and store Standing Ripple abilities through floppy disks with iridescent textures. They can be plugged into GHOST DATA to access these abilities or used on others without Standing Ripples to give them stored Standing Ripples. These counts as removing it from the original user, which acts as a killing of their original Standing Ripple.
GHOST DATA (VOID) has the ability to rewind both objects and people to a previous physical state. This cannot turn the mental state of a person into a previous one, however it can be used to remove powers or even erase people from existence. This makes it incredibly powerful as a healing factor as well as being able to return fuel or power into people's otherwise limited source of power.
Specific Abilities
Blatant Plagiarism - Phoebe can remove the Standing Ripple from a person and convert it into a iridescent floppy disk that can be placed into GHOST DATA to utilize the powers of the stolen Standing Ripple. Additionally, she can place it into people to instead give them a Standing Ripple without using Ripplite. With the Standing Ripple removed, the original user will lose their will to fight but is able to regrow back their half of the soul that the Standing Ripple was previously drawing from and gain a new Standing Ripple.

Solid State Society - Phoebe can combine Standing Ripples temporarily together using Mary Azkaban's Digitalism Standing Ripple in conjunction with GHOST DATA, using the database they create together as Data Gardens to access multiple floppies and merge the data together onto a new floppy disk.

She Heals Everything - Phoebe can reverse the state of someone's physical injuries or reverse the loss of energy in a object or person. She does this through touch.

Waste Away with Me - Phoebe can continue to do this for too long and eventually reverse a person's state too far back, either removing their powers or straight up erasing them from existence. This makes it one of the deadliest powers easily in the Fantendoverse, capable of Descending gods and more.
Relationships
TBA
Trivia
GHOST DATA is named after the band. Their abilities are named after the songs "Blantant Plagiarism", "Solid State Society", "She Heals Everything", and "Waste Away with Me".
Phoebe was not originally going to have a disassociative identity disorder, but decided for it when Pyrostar (t∣b∣c) suggested it.

Additionally Phoebe was two completely different characters. Phoebe is primarily based off the character concept that Hammerhead had found a child with powerful abilities and was using her to further his own means, which was a Standing Ripple user that could take other Standing Ripples. The other character she was based off was a character owned by CHELPRO who had the ability to provide infinite power through touch. She was later turned into this character as it didn't make sense to have two of the same character archetype and thus they were combined into one. Additionally, her power was changed to have a more healing effect with sinister consequences.
Gallery

Overview
Standing Ripple is a concept in the New Fantendoverse used to refer to projections of fighting spirits created by contact with the metal Ripplite. These fighting spirits are created from the hosts' Aura and general will to fight and host incredible but bizarre abilities. These Standing Ripples name themselves, usually off musical artists, and often do not speak or act on their own, but do follow their host everywhere. They have an arguable consciousness; while they can act on their own when not in combat, they do not seem to be consciously aware of their own actions.
Ripplite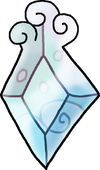 Ripplite is a mineral/metal alloy that can phase light through it to alter it's properties. It is key to being able to produce Standing Ripples. It comes from Vokkskar-created Catalyst Comets that crash into planets. Ripplite can also inversely be used to cut through Standing Ripples. Given it's weak resistance to force, crushing similar to quartzine mineral, it is not good for weapons.
Ocean 11's leader Hammerhead, who has the largest fragment recovered, has used it for monetary gain and on every member of his mob gang.
CHELPRO as corporation has a smaller fragment that they are experimenting with.
Trent Corona has a very small fragment that he uses in the blade of a laser sword known as the Ripple Ripper.
Standing Ripple Users

Sabrine Lee

Juliani Crimsoze

Penny Loafer

Trent Corona

Skimp the Shrimp

Wayne Goldrein

Arthur Magus

Sarah Auvic

Circe Lotte

Angela Kravitz



Robert Tuvillo


Hammerhead

Turbo Crafter



Bienna


Mary Azkaban
TBA
Sarah Needlenam
TBA
Primus



Eddie Warmann




Anubi Arlon


Sabrine Lee
(Hyper Mode)

Phoebe
TBA
Kest Velaxation



Wobbegang

TBA
Britt "Hit" Cormeum
TBA
Norfleet

Turbo Crafter
(Hyper Mode)

Veniz

Gettysburger
TBA
Sarah Needlenam
(Hyper Mode)

Juliani Crimsoze
(Hyper Mode)
TBA
Tucker Elliot
TBA
???
TBA
Hal Jeskin
TBA
Type: Baal
TBA


Bleach Manhattan

TBA


Callum Jackson

TBA
Ana La Ladrón
TBA
Fuega Nitro
Standing Ripples

Alien Ant Farm

65daysofstatic

Gorillaz

Night Drive

Yung Bae

Lemon Demon

Rone

James Bond

BABYMETAL

The Black Queen



Black Caviar


Blackway

Xavier Bluzen



Broken Bells


Digitalism
TBA
Comfortably Numb
TBA
Dead Man's Party



Puddle of Mudd




Children of Bodom


Alien Ant Farm
(Always and Forever)
GHOST DATA
TBA
Smash Mouth
?
TBA
REO Speedwagon
TBA
Logic
Bobby Tarantino//Young Sinatra
TBA
Xavier Bluzen
(Divine Fur)

Carpenter Brut

Silver Scepter
TBA
Comfortably Numb
(Hey You)

65daysofstatic
(Decomposition Theory)
TBA
Flatbush Zombies



Synthetica

TBA
Weezer
TBA
Yeezus
TBA


Ancient Hunters

TBA


Rolling Stone

TBA
Avril Lavigne
TBA
HELLYEAH
Trivia
Standing Ripples are inspired by the concept of Stands from JoJo's Bizarre Adventure. The name of the concept is even a reference to both the shorthand (Stand) and it's meaning (Ghostly Ripple).

One key difference is that if Standing Ripples interact with the environment, they can be hurt and attacked like a normal character. Additionally, they can be seen by anyone.

Standing Ripples could possibly be seen as a new extension of the music numbers that have been present in both the original Fantendoverse and the new Fantendoverse- where as music punctuated pivotal moments in past stories, now they are literally powering characters.
Coincidentally, Standing Ripples and Stands were both introduced in the third "part" of their respective series' on going narratives- Standing Ripples in Phase 3 of the New Fantendoverse and Stands in Part 3 of JoJo's Bizarre Adventure.
---