I'm done with this, so feel free to take it
Nintendo Beyond 3D
Developer(s)
Chrome Entertainment
Manufacturer(s)
Lone Planer
Foxconn
Console Type
Handheld
Generation
Ninth generation
Release Date(s)
October 20, 2017
Media
Game card
Feature(s)
Gyroscope and accelerometer
Smartphone-like format
"Ready to go, beyond 3D?"


— The console's slogan
The Beyond 3D is Chrome Entertainment's handheld console, released in Fall 2017. It was originally named after an older console, the Nintendo IC, and as such implements some of its features (including the wide screen).
Features
Console
Nintendo Beyond 3D is very similar to a smart device in both appearance and functionality, much like Ninkancho's hit Display console before it. Using The Endurance, players can connect the console to a TV for home console-esque gameplay.
The console itself has a wide touch screen (around 6.5 inches) with an array of buttons on either side. To your left, you will find the Circle Pad and the D-Pad; the Heart/Spade/Diamond/Club action buttons are to the right. The Joker Knob, a small knob similar to the C-stick on the New Nintendo 3DS, can be found to the upper-right hand corner of the action buttons.
There are three option buttons directly below the touch screen: Start, Share, and the Eye. The Eye suspends your software and takes you to the Front Page, the console's home menu.
There is a camera on each side of the console (front and back). This allows you to take pictures and record videos. The console is called the Beyond 3D for short.
The Beyond 3D can also be used as a phone to call and text friends. Each Beyond 3D comes with a phone number; players can search your number to add you to their friend list, and vice versa.
Gimmicks
Unlike most consoles of its time, the Nintendo Beyond 3D takes cues from the Starstruck Night console and uses Cosmicon game cards. These are essentially trading cards with QR codes placed on top; when an IC user scans such a card, the game it indicates is downloaded onto the system, and will not be lost unless it is later deleted. These codes can be imported to friends; however, they cannot be shared with other people without first getting permission from a ReJoint admin.
As a homage to such handheld consoles as the Super Twister and the DS Tilt, the IC features a gyroscope, which can be used for certain games. Additionally, an accelerometer is implanted.
Interacting with Other Players
FairShare is essentially Lone Planet's take on the Download Play function used on Nintendo DS and 3DS consoles. In the FairShare menu, there are two main options: "Import Game" and "Find Game". Selecting "Import Game" allows you to choose a game's QR code to send to your friend(s), whereas "Find Game" lets you select a friend's game code and join the session in progress.
Games
Gallery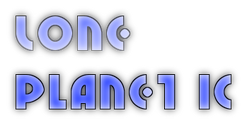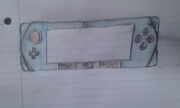 Community content is available under
CC-BY-SA
unless otherwise noted.