Nintendo 4-Screen Tablet

The First Model in White


(New Super Mario Bros. 2 is the inserted game and is being selected)

Developer(s)



Console Type
Handheld
Subtype(s)
None
Feature(s)
4 Touch Screens


Miiverse and Normal HOME Menu

Backward Compatibility
Nintendo 3DS, Nintendo DS, other Nintendo 4-Screen Tablets, Wii U (Miiverse Only)
Forward Compatibility
None
The
Nintendo 4-Screen Tablet
is a handheld system made by Hammer Egg House, Inc., in coorporation with Nintendo. It features 4 touch screens. It can play DS, 3DS, and 4-Screen Tablet games. The system features Miiverse and the HOME Menu. When using Miiverse players can connect with people using Miiverse on the Wii U as well. The touch screens feature:
The software or HOME Menu variation in use (What would be the top screen would be on a DS or 3DS)
The normal touch screen (What would be the bottom screen would be on a DS or 3DS)
The selected software or software in use's preview image
The HOME Navigation Menu
Design
Front
Left
A, B, X, & Y buttons, arranged differently then normal. Note when playing DS/3DS Games, A=Y, B=A, X=B, and Y=X.
D-Pad
Control Stick
Right
Control Stick
D-Pad
1 & 2 Buttons
Top
L & R Buttons
Z Button
Speakers
2 Cameras
Bottom
HOME Button (Returns to either Miiverse or HOME, depends on which one was most recently in use)
Battery Light
Wi-Fi Light
Charging Light
+ Button
- Button
C-Stick
Power Button
Back
Left (Right from Front View)
Finger Holes (for comfort)
ZR Button
NFC Sensor
Stylus Slot
Right (Left from Front View)
Finger Holes (for comfort)
ZL Button
NFC Sensor
Middle
Z Button
Camera
Game Slot
Game Slot Opening Button
Battery
Games
IMPORTANT: Any game can be ported/made for the 4-Screen Tablet. No permission is needed, but please inform MarioGameChampion (t∣b∣c).
Note: When adding your game, add game name and then your company. Add links to those pages.
Example: Testing by Testing if the name of the game was testing, and so was the company's.
Software
Coming Soon
Special Features
HOME Menu and Miiverse Wallpapers
When you use or download a game on the Tablet, you can download 3 free wallpapers based on that game for the HOME Menu or Miiverse. The creators, Hammer Egg House, Inc., has been working hard to make as many wallpapers as possible but not all games' wallpapers will be uploaded to Fantendo.
New Super Mario Bros. 2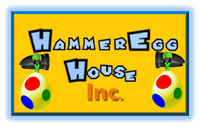 MarioGameChampion (t∣b∣c)
Active: See here.
Cancelled: Yoshi Quest

Lava Path•Hammer Egg House•Superior Mario World•Koopa Kaos

Handheld
Nintendo 4-Screen Tablet•NintenTouch
Console
Currently None

MarioGameChampion (t∣b∣c)•SuperMarioBro64 (t∣b∣c)•SuperDuperMarioKirby (t∣b∣c)•Brockdilley (t∣b∣c)•LightningLuigi93 (t∣b∣c)•Locky'12 (t∣b∣c)•Sr.Wario (t∣b∣c)•SuperToadMan56 (t∣b∣c)•ϞPlazzapϟ (t∣b∣c)

The Fan Corporation•Fantendo•Blargg Fan Club
Community content is available under
CC-BY-SA
unless otherwise noted.