Mythic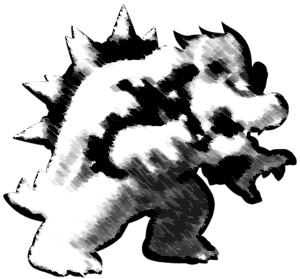 GENERAL INFO

GENDER
♂ Male
AGE
Unknown
"Yyyyyyyou've playyyyyyed righhhht into my haaaaaaaaaaaaandssssssssss... hehahehahehaha."
—
Mythic, Ghost Smile
Mythic is the antagonist in Ghost Smile. He is a phantom koopa, resembling Bowser, that speaks in a hissing monotone.
History
Little is known about Mythic's past. He is a ruthless and utterly cruel creature, desiring the power of the Shadow Crystal so that he can return to life and take over the galaxy.
Smile kills him in the climax of Ghost Smile.