Master Hand is not from Fantendo. However, this article may include related fan ideas.

These external sources may have official, more accurate information:

This article is free to edit. Please follow the article standards and respect good-faith contributions.
"Bwah-ha-ha-ha-ha!"
—
Master Hand, Super Smash Bros. for Nintendo 3DS / Wii U
Master Hand
マスターハンド Master Hand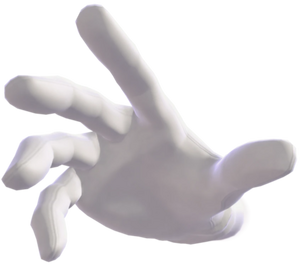 Master Hand, as he appears in Super Smash Bros. Ultimate.
GENERAL INFO

ALIGNMENT
Evil
PERSONAL INFO

OCCUPATION(S)
Creator of the Super Smash Bros. universe, master of the World of Trophies
ABILITIES

Poking, Slapping, Punching, Grabbing
MISCELLANEOUS INFO

CANON APPEARANCES

Super Smash Bros.
Super Smash Bros. Melee
Super Smash Bros. Brawl
Super Smash Bros. for Nintendo 3DS / Wii U
Super Smash Bros. Ultimate
Kirby & the Amazing Mirror

VOICE ACTOR(S)

Jeff Manning (1991-2001)
Dean Harrington (2001-2008)
Pat Cashman (2008-2014)
Xander Mobus (2014-present)
Master Hand is a recurring character in the Super Smash Bros. series. He typically serves as the final boss of the main single-player modes throughout the series, being encountered at the end of 1P Game in Super Smash Bros. and at the end of Classic Mode in Melee, Brawl, Smash 4, and some characters' paths in Ultimate. As his name suggests, Master Hand is a large, hand-like entity that has incredible power. Most of the time, in order to defeat him, the player must get his HP down to 0. Master Hand's right hand counterpart, Crazy Hand, was introduced in Melee.
Despite appearing in every game in the series, there is a great deal of mystery surrounding Master Hand, mostly due to lack of official explanations. However, what is known is that he is the creator of the Super Smash Bros. universe and the master of the World of Trophies. His Trophy description in Brawl implies that he does not use his full power against the fighters, and merely toys with them for his own amusement. This is further supported by his playable appearance in World of Light where he has far more stamina than normal and has much stronger attacks than his appearance as a boss. Additionally, in Smash 4, Master Hand appears to have a connection with Master Core, with the Swarm that forms Master Core appearing from within Master Hand after he has taken enough damage.
History
Super Smash Bros. series
Super Smash Bros.
Master Hand first appears in the first game in the Super Smash Bros. series. He appears in the opening movie, where he places plush toys of two characters on a table and positions objects around them. After counting from three, he snaps his fingers and the table turns into Peach's Castle, as the toys come to life and battle.
Master Hand also appears as the final opponent in the 1P Game mode. Uniquely, rather than having to be knocked off of the stage, Master Hand instead has a pool of HP, which the player must drain down to 0 by continually attacking him. He also takes no knockback whatsoever from the player's attacks. He uses his size and shape to his advantage, using various attacks such as poking, slapping, punching, flicking, and firing bullets from his fingers. All of these elements would be carried over to future titles. In this game, Master Hand has 300 HP regardless of the difficulty, and after being defeated, he floats into the background in explosions.
Super Smash Bros. Melee
Master Hand reprises his role as a boss in Super Smash Bros. Melee, this time being the final opponent in Classic Mode. He is battled on Final Destination, and defeating him will complete the mode. In this game, his attack power and amount of HP scales with the difficulty, and the higher difficulties give some of his attacks One-Hit KO potential. He has several new attacks in Melee as well, including firing lasers from his fingers and grabbing the opponent and squeezing them before throwing them.
Under certain conditions, Master Hand's counterpart, Crazy Hand, can appear during the battle when Master Hand's HP is lowered. The two also appear in Event 50: Final Destination Match, where both must be defeated.
Master Hand's trophy can be attained by completing Classic Mode on Hard or Very Hard without using continues.
"The Master Hand awaits anyone who survives the long difficult road to the Final Destination. This symbolic link between the real world and the imaginary battlefields of Super Smash Bros. Melee is quite a handful in battle, and just because he wears a white glove doesn't mean he fights clean. Get ready to get flicked, swatted, punched, and poked like crazy!"
Super Smash Bros. Brawl
Master Hand returns in Super Smash Bros. Brawl, once again as the final boss of Classic Mode. His fighting style is largely the same as it was in Melee, though with a few alterations, and Crazy Hand can also appear. Both are also battled in Boss Battles as two of the 10 bosses that need to be defeated.
Master Hand also plays a role in the Subspace Emissary, as the one seemingly giving orders to Bowser, Wario, and Ganondorf. Unbeknownst to him though, Ganondorf plans on betraying him. When he arrives in Subspace, he sees that Master Hand was being controlled by a powerful being known as Tabuu. He attempts to attack, but Tabuu counters and turns him into a Trophy, which frees Master Hand from the chains of light he was held with. The hand retaliates by attempting to punch him, but Tabuu counters that as well, making him collapse on the ground and lay motionless in defeat. Whatever happens to Master Hand after this is left unknown.
Master Hand's Trophy can be attained by clearing Classic Mode with 20 characters.
"A being tied to the link between this world, where trophies fight, and the world beyond. The meaning of his existence is unknown, as are his goals, but he seems to have obtained (and kept hidden) a power that borders on absolute. He also seems to feel a certain joy in challenging chosen warriors who've claimed many victories. He waits even now in Final Destination."
Super Smash Bros. for Nintendo 3DS / Wii U
Master Hand is once again the final opponent in Classic Mode in Super Smash Bros. for Nintendo 3DS / Wii U. On higher difficulties, Crazy Hand will appear as well and fight alongside him. Master Hand has several new attacks compared to previous games, such as flapping around to create windboxes that push the player back, snapping his fingers to stun them, and dealing cards that will rise upward in an attempt to carry the player through the upper-blast zone. On higher difficulties, when Master Hand takes enough damage, he will writhe in the air for a bit before he rips apart, causing Master Core to appear.
In Super Smash Bros. for Wii U, Master Hand also has his own mode known as Master Orders. The player takes one of three specific challenges in order to earn prizes. The more difficult challenges require more Gold to play, but they generally give better rewards if completed. He additionally appears alongside Crazy Hand in Crazy Orders if the player has played enough challenges. In this battle, he and Crazy Hand will drop treasure chests that contain more prizes as the fight goes on.
Master Hand's Trophy can be obtained by clearing Classic Mode with five characters. In the Wii U version, the intensity must be 2.0 or higher.
NTSC: "The mysterious Master Hand is the source of creation in the Smash Bros. universe. He appears in Final Destination when all other rivals are defeated. He fights with a diverse move set and only grows stronger if you make him angry. If you know when to fight and when to dodge, you'll take him down!"
PAL: "Master Hand personifies creation in the Smash Bros. universe. After defeating all your rivals, you face him in Final Destination. He forms various shapes to unleash a wide range of attacks, and on high intensities he'll become speedier, deal more damage and launch you further. To beat him, you'll need to know when to attack and when to hold back."
Super Smash Bros. Ultimate
Master Hand returns once more as a boss in Super Smash Bros. Ultimate. While he is still encountered as a boss in Classic Mode, he will only appear in certain characters' routes, sometimes paired with Crazy Hand. It also marks the first time Master Hand is encountered outside of Final Destination: Donkey Kong fights him in New Donk City Hall, Joker fights him on Mementos, and Sephiroth fights him on Northern Cavern. In terms of fighting style, Master Hand is now able to face both directions and be in more places than simply the far right, like the original Super Smash Bros. He also has a slew of new attacks, especially in conjunction with Crazy Hand, and he is overall a much stronger foe. To compensate, Master Hand can be stunned for a bit if he is attacked enough, where he will lay on the ground and give the player an opportunity to attack him freely. Additionally, he and Crazy Hand no longer share a pool of health like they do in Smash 4, and their health is now shown via a health bar rather than a number of HP.
Master Hand also appears in World of Light. In the mode's opening, an army of Master Hands are seen attacking the fighters alongside a new foe known as Galeem. They turn into bright, energy-like forms that are absorbed by Galeem, which are used to create several beams of light that destroys all the fighters except Kirby, who escapes with a Warp Star. Master Hand will appear sometimes on the world map to interfere with the player, creating force fields around paths and destroying bridges. One of the Master Hands is also confronted before the player encounters Galeem. Once Galeem is defeated, Dharkon appears with his army of Crazy Hands, eradicating the Master Hands and opening the path to the World of Dark. When Galeem returns after the player initially defeats Dharkon, two more Master Hands are confronted.
Once the player manages to reach the true ending's requirements, Master Hand and Crazy Hand are freed from Galeem and Dharkon's control, and help the player by opening a dimensional rift, which Master Hand enters. This leads into the penultimate battle where the player can actually control Master Hand, where he battles a group of 50 light and dark puppet fighters. Their freedom suggests that, much like the fighters, they were captured before the events of World of Light and cloned into controllable puppets.
Master Hand also appears as an Ace-class (★★★) Neural Spirit, which is rewarded to the player after defeating him in World of Light.
Kirby & the Amazing Mirror
Master Hand makes a surprise appearance as a boss in Kirby & the Amazing Mirror. He appears throughout the game as a mid-boss, and has four attacks, each of which vaguely resemble attacks he uses in the Super Smash Bros. series; he slams the ground with his fist, he punches Kirby head-on, he fires bullets from his fingertips, and he seizes him. When defeated, Kirby can inhale him to gain the Smash Copy Ability, which grants him Kirby's moveset from the Super Smash Bros. series. Master Hand also appears alongside Crazy Hand as the boss of Candy Constellation, the game's ninth level, where he uses the same tactics, but also has a few attacks he does in conjunction with Crazy Hand. Defeating both of them grants Kirby the eighth and final Mirror Shard. This is to date Master Hand's only major appearance outside of the Super Smash Bros. series.
Appearances
Master Hand appears in Super Smash Bros. Assemble as a boss and a major character in the story mode Secret Universe. In Secret Universe it is revealed he is the manager for the Super Smash Bros and selects the characters for each installment. The villain Umbra seems to be heavily connected to him, but it is unknown exactly what their relationship is at the time of writing.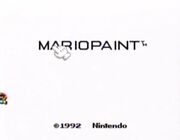 Master Hand appears in the gritty remake of the original Glover, also known as just "GloveRemake", as one of the game's two primary antagonists alongside his brother, Crazy Hand.
The two siblings seek to create a Hands-Only empire "free from the tyranny of arms" known as The Phalangy. The two control a large army of hand-based monsters and other foes, but are rivaled by a small rebellion who understand the necessity of "arms and other body parts", consisting of Glover, It and DanHand, known as The Fist. The masterminds of this new empire have entrapped all other entities possessing more than "just a hand and perhaps an arm if absolutely necessary" within the prison realm known as Limbo (Get it? Limb-O?? ...ah, forget it).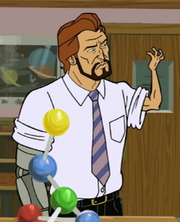 In this story it is revealed that Master Hand is in fact the grown up cursor from Mario Paint, after having been separated from his parent body, that of Hamilton G. Fantomos, the state college professor who would eventually become known as The Phantom Limb. It also reveals that he was formerly in league with other anatomy-based villains such as Mother Brain and Bigfoot, though at the time of the game he has seemingly betrayed these individuals to focus upon his own goals. Master Hand, alongside his brother holes up in the Phalangy's headquarters, the Manipulum, from which they control the Phalangy's machinations.
Like his brother, he has a multitude of attacks he will use, all taken from the Super Smash Bros. series. In battle he will utilize his Jet, Ram, Crush, Lasers, Gun, Grab, Poke, Punch, Slap, Drill, Sweep and Walk techniques. While both hands are still conscious he will also do cooperative moves with his brother. These three extra moves are Applaud, Double Punch and Catch. These three moves will be abandoned should one of the two brothers fall in battle.
Gallery