The Master is a game console made by Cento. It is notable for the first Backy game in 1985.
Success
The Master was an success in Japan, and the USA. Meanwhile, the
Master Classic
was made to revive the Master by Cento themself.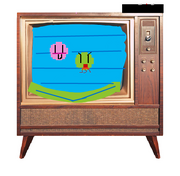 Games
To add a game, add the category "Master Games"
| | |
| --- | --- |
| Master games are: category=Master Games namespace=Main order=ascending addeditdate=false | |
iShop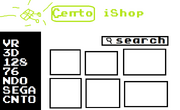 The "iShop" was an Master feature that would let gamers get some Cento games (and even sometimes with permission to SEGA or Nintendo, they also make Cento games) for free. Notably, you could trial (the option for new users which gives a free trial) or buy it, meaning it's free without the limits nor a trial.
Revival
During July 2014, the iShop had rereleased the on the UnPhone. It had a more eShop-ish interface.
Gallery
Community content is available under
CC-BY-SA
unless otherwise noted.