Mary O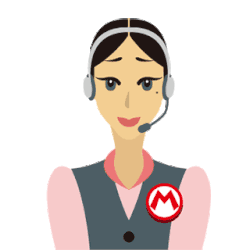 GENERAL INFO

NICKNAME(S)

Mashiko

GENDER

♀

Female
SPECIES
Human
Mary O, known as Mashiko in Europe and Japan, is a minor character in the Super Mario series; debuting as the guide of Super Mario Maker's manual. Aside from appearing throughout the game's manual, she also provides the player tips through the game's menu.
Mary O seems to have some connection to Yamamura the pigeon and the Undodog, as they all appear together throughout the manual.
Appearances
Mary O appears as a starting driver in Mario Kart Hypercube. She is a shallow-weight character.
Gallery
Trivia
"Mary O" is a deliberate pun on "Mario".