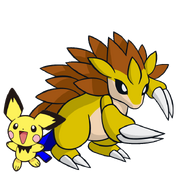 Date: 2010-present
Setting: Castle Street and surrounding areas.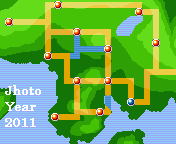 To be added
The games of the series so far are:
The series has proved very popular, and the characters are seen in a lot of crossover games.
It has also spawned a spin-off, The Litle P and Sandslash Comic.
Main Characters
Places
Castle Street

The location where all of the kids live.

Castle Street Forest

The forest where Litle P and friends play

Kid Base

Where all of the kids hang out.
Copyrights
Yes, this does apply. I "made" them in real life, so techinally I can impose a copyright. Unofficial, but a copyright. Strict, but true.
All Litle P and Sandslash related characters, locations, etc, on the Fantendo Wikia, should be credited to me for creating them, and can be requested for removal at any time if I decide they are being used in satire or in any way negating the popularity of this series.
Trivia
Even though Litle P seems to get more of the spotlight when it comes to titles, Max2 (t∣b∣c), the creator, has confirmed this doesn't indicate he's more important, but it's more of a Mario Series trait. For example, even though Luigi and Mario are equals in games like Super Mario World, Luigi isn't named simply so the title will sound better (Super Mario and Luigi World?). However, Litle P has taken somewhat of a "favored" role in the series.