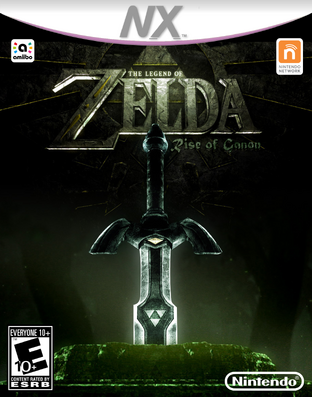 The Legend of Zelda: Rise of Ganon is an upcoming game for the Nintendo NX and Wii U. The title was a game originally announced for Wii U in 2013 during a Nintendo Direct presentation live stream tentatively referred to as "Legend of Zelda Wii U".
Since then, the game has been developed and postponed for a 2016 release for the Wii U and a 2017 release on the Nintendo NX with HD quality and an open world which will change the Legend of Zelda franchise's conventions, such as having to complete challenges in a set order to progress through the game. The game is said to have a high resemblance to games such as Skyrim and Assassin's Creed.
The Legend of Zelda: Rise of Ganon will be officially announced during Nintendo's digital event for the 2016 Electronic Entertainment Expo (E3), and a demo will be playable on the show floor for attendees of the expo. The title was the fourth game confirmed for Nintendo's new console and will release on the Nintendo NX upon launch in Q4 of 2017.
The game has been rated E10+ by the ESRB. 
Community content is available under
CC-BY-SA
unless otherwise noted.