"Koopalings Kreator" is a web game made by DoodleFox. The game includes the ability to make your own Koopaling put them in a Mario game. The game was funded on Kickstarter, and will have DLC in the future.
Gameplay
The character-creator is much like Spore's creator, in which you give your Koopaling various aspects, such as hair, eyes, length, weight, and more. You can even give it a sexuality! However, that's just a fraction of the real game.
Once you create the Koopaling, or Koopalings, you can put them in a Mario game. This one functions much like Warrior's Way, a Nintendo 3DS Streetpass title. You encounter enemy troops, and use your army to try and take out the general. However, you must battle a few members of the troop before encountering the general. It functions like a turn-based RPG: you take a turn, and the enemy goes after you. The story plays out how YOU want it, much like Mad Libs.
Default Models
8/8
Image And Name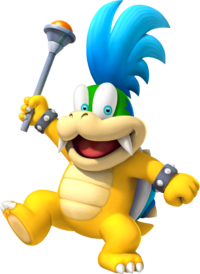 Larry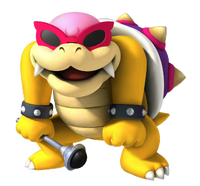 Roy
Lemmy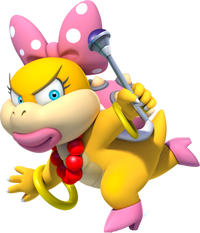 Wendy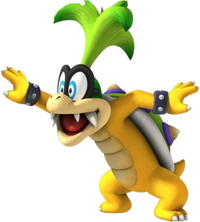 Iggy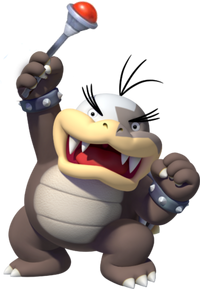 Morton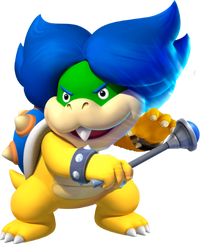 Ludwig
Bowser Jr.
==Koopalings Made By Users==
NONE
Trivia
Masahiro Sakurai comfirmed that none of the Koopalings users make will become canon.
Community content is available under
CC-BY-SA
unless otherwise noted.