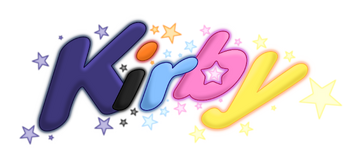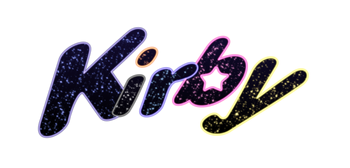 Kirby: The Fallen God is an upcoming Kirby Game for the Visus Sphere and NX, it is a continuation of the Kirby series taking place after the previous entry, Kirby: Treasure of the Cosmic Ocean. It is the 5th Game developed by Darklight Studios of this franchise and is co-developed by HAL Laboratory and features an overarching story revolving around the previous Kirby Games made by both the company and HAL Laboratory. The game celebrates Kirby's 40th Anniversary as a franchise being released on April 27th, 2032.
Synopsis
On a calm day in Dreamland Kirby is resting peacefully in his home before suddenly being surprised by the intrusion of King Dedede and a large number of Waddle Dees as well as Meta Knight, Bandana Dee and the Meta Knights. The group somehow manage to fit in Kirby's home before presenting the Pink Puffball with a Birthday cake revealing it to be Kirby's Birthday. Kirby very excitedly hops up and inhales the cake whole, causing Bandana Dee to freak out before collapsing. King Dedede laughs however as he herds everyone outside of Kirby's house where it is revealed a significantly larger cake was waiting outside, easily towering over Kirby's house. The King gives Kirby a sword for him to inhale to turn into Sword Kirby, Kirby does so and slashes the cake into thousands of pieces, Waddle Dees running around the base with plates in their hands to catch the slices. Kirby himself also grabs a slice before sitting down.
Before he can take a bite however, he notices a mysterious glowing orb on the trolley that had brought the cake to Kirby's house, the Orb begins glowing as it hovers above the trolley, creating crackling lightning and generating powerful shockwaves pushing Meta Knight's plate into his face, Kirby gets up and walks over to the orb, curious of it, however all of a sudden the orb lets out a massive shockwave blasting everyone away from it and annihilating Kirby's house in the process. The orb then cracks and releases massive tendrils of Dark Energy that are revealed to wrap around Pop Star, the orb then raises itself high into the sky before sapping the energy of Pop Star causing its Golden Glow to fade, the orb generates a barrier for itself and grows in size to massive proportions, becoming so large it knocks over King Dedede's Castle. Kirby soon wakes up from the shockwave however and finds Pop Star looks very different and determines the best course of action to be to destroy the tendrils and the orb. Heading to one of the tendrils however Kirby is attacked by a small tendril from the main one as it strikes right through him, however leaving him completely undamaged. The Tendril retracts in fear leaving Kirby with a mysterious Dark Indigo mark on left torso area.
Gameplay
The Gameplay is once again a 2.5D platformer in the same vein as the other recent Kirby Games. Kirby is able to Run, Jump, Slide Dash & Float like Normal as well as use his Inhaling Ability to suck up enemies and his Copy Ability to Copy the traits of an enemy and use them as his own.
The new feature of this game is the Plane Shifting. Every level in the game has two main paths as well as smaller paths within, these two worlds, Pop Star and the World of the Gods allow Kirby to go through a level in drastically different ways. In Pop Star Kirby can perform his abilities like normal, however in the World of the Gods Kirby is incapable of inhaling and must meld with his enemies taking on physical traits of them as well as gaining their abilities. In addition Mid-Bosses and Bosses and some enemies will use this ability as well to attempt to attack Kirby from an unexpected location. This means Kirby must use his classic abilities in unison with his Plane Shifting ability.
Levels
Level
Stages
Boss
Theme
1
Abomination Alpine
7
Dark Snowflake
Snow
2
Questful Quantum
7
Dark Waster
Acid
3
Underwater Underworld
7
Dark Leviathan
Cavern
4
Amazing Arctic
8
Dark Kraken
Frozen Seas
5
Eerie Eclipse
8
Dark Ent
Haunted Forest
6
Furious Flames
8
Dark Wyvern
Volcanic
7
Uniform Underground
8
Dark Crystal
Mines
8
Rolling Rails
9
Dark Train
Railways
9
Titanium Tunnels
9
Dark Machine
Industrial
10
Imagination Island
10
Dark Memory
Clouds
11
Venemous Valley
10
Dark Basilisk
Jungle
12
Avian Arcade
10
Dark Card
Gamble
13
Elemental Evergreen
10
Dark Elemental
Elements
14
Daunting Dive
11
Grand Darkness
Darkness
15
Esper Eden
11
Shadow Kirbies
Garden
16
Incantation Isle
11
The Destructor
Magic
Major Characters
Character
Description
Kirby

The Hero of Pop Star, Kirby's known throughout the world and beyond as being one of the greatest and unique fighters to have ever stopped forces of evil. Kirby's ability to inhale enemies and take their abilities as his own allows him to become an unpredictable swiss army knife of power. In addition due to an attack from the mysterious orb, Kirby has gained the ability to jump between the World of Pop Star and the World of the Gods. It is up to Kirby to free Pop Star from this mysterious orb and its tendrils of Darkness.
King Dedede

The friendly although a bit seflish, King Dedede was captured by the Orb during the initial burst, who knows where he ended up. The King's minions, the Waddle Dees have gone crazy without their king to guide them. King Dedede seems to be trying to leave hints to Kirby of where he is including messages in dirt of where he was taken.
Meta Knight

The silent and elite knight whom seems to have a very mysterious past, no one is quite sure when Meta Knight came to Pop Star and some people believe he may be related to Kirby. When the orb appeared Meta Knight was very cautious of its presence although like King Dedede was absorbed into the orb, his whereabouts are unknown and the only thing Kirby finds along the way are parts of his mask.
Bandana Dee

A bit of a goof with a heart of gold, Bandana Dee is prepared to help Kirby going to great lengths to provide him the support wherever Kirby goes. No one knows how he gets as far as Kirby although some believe he follows Kirby perfectly. With his little spear he can protect himself from nearby enemies and even throw it to protect Kirby as well as provide Kirby with the Spear Ability.
God of Fire

A god with powers over Thermal Combustion. The God of Fire not only creates and controls fire but also the combustion and transformation of materials from one element to another.
God of Energy

A god with powers over Energy Transfer. Without the God of Energy, Energy would be incapable of transferring from one state to another.
God of Electricity

A god with powers over Electroagmentism. The God of Electricity is able to change the magnetism of objects and locations in space itself.
God of Land

A god with powers over Solid Matter. The God of Land is able to create planets and with the aid of other gods create Stars other other Celestial Bodies.
God of Life

A god with the powers over Life. The God of Life creates life to ensure the universe is worth fighting for, it allows natural evolution to take control although plants the basic needs for a species to survive. The God of Life was the original creator of the Ancient People and designed them as a testiment to their own power, while initially the God of Life was very proud of their work, after the ancient people rejected the God of Life as a deity it stranded the ancient people on a lonely planet in space.
God of Time

A god with powers over time itself, the God of Time watches over time and was the original progenitor form of the Novas whom the ancient people based their designs off of. The God of Time uses the Novas as a sort of synchronis for the Universe's own time-flow as the God of Time channels some of their energy into the Novas so they can watch over Time in particular areas of the Universe.
God of Ice

A god with powers over Thermal Change, the God of Ice is able to not only change the temperature of a location to be colder but also hotter as well.
God of Water

A god with powers over Liquid Matter. The God of Water is able to manipulate the liquid matter of any object or individual effectively allowing it to take control of an indvidiual.
God of Death

A god with powers over Death itself. The God of Death governs when life must end its time on a planet and wipes out life from that planet, although not particularly liked, the God of Death is stated at not taking pleasure in doing its job. After the God of Life had stranded its people on a planet, the God of Death took this oppurtunity to curse them for betraying those who created them with mortality, causing them to age and die allowing for the God of Death to enact revenge on behalf of the God of Life against the Ancient People.
God of Love

The god of Love imbues the universe with kindness, care and love ensuring that the Universe doesn't destroy itself from war and hatred. The God of Love is an oddity among the gods, having formed for a necessity to prevent The Destructor and The Creator from fighting constantly and is technically the weakest of the gods.
The Destructor

One of the two Elder Gods of everything, The Destructor desires eternal Destruction, always hoping to accelerate the flow of the multiverse so that Destruction comes more often to the point where all matter will be constantly destroying itself and from the remains the matter is forced back into existence, not truly created but destroyed again.
The Creator

One of the two Elder Gods of everything, The Creator desires eternal Creation, although this may sound like a good idea the Creator is selfish, desiring eternal creation without consideration for that which is being created. The Creator desires the most efficient way of creation, the creation of energy and as such desires to halt the bonding of all matter in the universe so the four forces of matter can create infinite energy at the expense of all existence.
The Arbitrator

A mysterious entity stated as being the Judge of the gods, ensuring that they do not fall out of favour, it appears a fair way through The Fallen God's Story Mode explaining that it is seeking the Fallen God to bring the god back to neutrality.
Abilities
In Kirby: The Fallen God most abilities return from the main series and although no normal new abilities are added, several new abilities known as the Stars of the Gods can be found exclusively in the World of the Gods. It is stated in game that these stars are incredibly powerful and are only bestowed upon those who are pure of heart, with any of the 10 stars, Kirby is able to relinquish the evil in creatures of the World of the Gods hearts and free them properly. The abilities are also necessary in defeating bosses in their final phases.
Normal Abilities
Abilities

Sword

Fire

Ice

Spark

Cutter

Hammer

Bomb

Fighter

Parasol

Beam

Suplex

Mirror

Needle

Stone

Wheel

Mike

Crash

Sleep

Cook

UFO

Spear

Jet

Clean

Wing

Ninja

Tornado

Hi-Jump

Archer

Bell

Circus

Beetle

Poison

ESP

Doctor

Water

Leaf

Bubble

Cupid

Whip

Laser

Ghost

Paint

Smash

Yo-Yo

Missile

Asteroid

Crown

Demon

Bull

Disguise

Cyborg

Carbon

Drum

Glass

Hydra

Gemini

Lance

Lava

Gravity

Lolly

Phoenix

Neon

Mummy

Moon

Pirate

Mantis

Monkey

Love

Serpent

Shadow

Rainbow

Sand

Spider

Relic

Portal

Quicksilver

Storm

Techno

Spirit

Treasure

Tomahawk

Starlight

Tank

Trident

Wind

Vine

Vampire

Yeti

Turncoat

Crab

Mime

Pipes

Octopus

Buzzsaw

Acid

Bat

Tar

Wolf

Pulse

Magic

Anchor

Ram

Bee

Animal

Magnet

Chance

Bolt

Cactus

Ribbon

Fog

Aurora

Oil

Diamond

Flash

Gold

Eagle

Terra

Dust

Angler

Card

Flower

Axe

Armadillo

Peacock

Fungus

Salt

Seaweed

Sun

Glue

Pumpkin

Cotton

Fan

Present

Frog

Metal

Cannon

Medusa

Bark

Amphibious

Brick

Acrobat

Clam

Elephant

Coconut

Dragon

Chameleon

Dancer
Stars of the Gods
| Stars of the Gods | Description |
| --- | --- |
| God of Fire | Imbued with the rage of the God of Fire, Kirby gains incredible powers being able to harness and create giant fireballs as well as charging through the air like a mighty phoenix and releasing a devastating wall of fire which can hit any enemy from either direction. |
| God of Energy | Empowered by the eternal God of Energy, Kirby gains the extremely powerful ability to move at incredible speed as well as harness the very energy around him converting it into condensed forms and releasing massive megaton blasts that can wipe out an entire screen of enemies. In addition Kirby is able to move so fast when he attacks that he can temporarily disappear and specifically target enemies with quick energy blasts. |
| God of Electricity | Fueled by the extatic God of Electricity, Kirby gains the wicked powers of electricity being able to release shockwave-like currents as well as summon Thunderclouds to take away enemies too close to him. In addition Kirby can release balls of condensed electricty that travel a short distance before exploding. With this Ability Kirby becomes a danger as while he walks he releases powerful electric currents. |
| God of Land | Gifted by the mighty God of the Land itself, Kirby gains the phenomenal powers of the ground below him, being able to summon massive floating boulders to impale into enemies as well as create a mud armour for himself that protects him temporarily. In addition Kirby is able to whip up a devastating sandstorm that can slice through enemies thanks to the tiny, but sharp particles within. |
| God of Life | Resonating from the radiant God of Life, Kirby gains the ability to grant life itself, Kirby can summon Flower Warriors from the flowers found on every level and turn machinery into life as well to fight by his side. In addition Kirby can lull the rage in an enemy's heart to have them join Kirby. |
| God of Time | Emanating from the eternal God of Time, Kirby gains the power to warp time for his benefit, Kirby can slow down or accelerate enemies as well as even halting stage obstacles in their place. Also, Kirby can slow or accelerate himself allowing him to fall more slowly or fall with enough force to damage  enemies. |
| God of Ice | Flowing from the frigid God of Ice, Kirby gains the ability to snuff out fires by merely being in their presence, melting ice or freezing water, the ability to freeze an enemy from the inside out and use them as platforms, in addition Kirby can liquify particular enemies by heating them up. |
| God of Water | |
| God of Death | |
| God of Love | |
Bosses
The Bosses in Kirby: The Fallen God are stated as being the most powerful Dark Matter in the universe, during Kirby's travels he will face against 14 Dark Matters that differ from regular Dark Matter in appearance and abilities, as well as two entities that are stated as the ones behind the chaos that has ensued in the story.
| Boss | Location | Abilities |
| --- | --- | --- |
| Dark Snowflake | Abomination Alpine | |
| Dark Waster | Questful Quantum | |
| Dark Leviathan | Underwater Underworld | |
| Dark Kraken | Amazing Arctic | |
| Dark Ent | Eerie Eclipse | |
| Dark Wyvern | Furious Flames | |
| Dark Crystal | Uniform Underground | |
| Dark Train | Rolling Rails | |
| Dark Machine | Titanium Tunnels | |
| Dark Memory | Imagination Island | |
| Dark Basilisk | Venemous Valley | |
| Dark Card | Avian Arcade | |
| Dark Elemental | Elemental Evergreen | |
| Grand Darkness | Daunting Dive | |
| Shadow Kirbies | Esper Eden | None |
Final Bosses
Upon reaching the Final Boss of Kirby: The Fallen God a lot has happened include the fall of this mysterious resurgence in in Dark Matter and the final end of the Amazing Mirror due to the deaths of the Shadow Kirbies. As Kirby reaches the final room, they discover not a throne room but a Laboratory, many Dark Matter are contained within giant test tubes with hundreds if not thousands of wires sticking into them seemingly draining their internal self to create more Dark Matter. Kirby soon reaches the end where they find a massive sealed container labelled "FOR KIRBY", curious of course, Kirby taps a button to open the container as the container opens a layer of mist erupts from the container causing Kirby to shield his eyes, once the mist clears, Kirby sees Zero inside the container connected to many wires holding him in place. Kirby takes a closer look at Zero however and realizes its not Zero but a mechanical copy, suddenly however Mecha Zero's massive red eye opens glaring straight at Kirby before its whole body begins shaking violently freeing it from its containment releasing a massive psychic energy burst in preperation to fight Kirby.
| Boss | Description |
| --- | --- |
| Mecha Zero | A recreation of Zero, this mechanical copy is stated as having used technology nearly identical to the technology Haltmann used on Meta Knight during the Haltmann invasion on Pop Star. Mecha Zero is somehow even more powerful than the original and its subsequent revivals, it possesses an incredible power from within that seems to exceed any recorded energy output recorded from the salvaged Star Dream Memories. |
After defeating Mecha Zero the mechanical copy floats into the air letting out a scream before bursting into dust, Kirby takes a moment to celebrate but quickly pauses in confusion noticing that the dust was staying still in the air, suddenly the dust quickly re-assembles itself revealing what was powering Mecha Zero, a Heart, the intercom of the laboratory comes on with a voice announcing that "The Destroyer's Heart is now Active" followed by a Lockdown Siren.
| Boss | Description |
| --- | --- |
| The Destroyer's Heart | It's not stated what the system means by "The Destroyer" but evidently this is its heart. The heart is able to dissipate into dust and reform itself as well as teleport making it incredibly difficult to hit. The heart possesses strange powers that only the strongest of enemies Kirby has fought even compare to. It's ability to generate massive electrical pulses by seperating int two and slamming across the room or its power to summon thousands of lightning fast arrows seems to give reason that the heart has knowledge of previous villains Kirby has faced. It also can generate Anti-Pulses which make it impossible for Kirby to enter the Realm of the Gods temporarily. |
As Kirby defeats the heart it attempts to take Kirby with it by sending out several bursts of energy although is ultimately unable to stop the Pink Hero. The Heart then dissolves away similar to Star Dream's Heart in Robobot, Kirby lets out a sigh of relief, joyful to have gotten rid of the heart, however suddenly a mysterious force within the room leats out a thump causing the room to ripple between its normal and Realm of the Gods forms. The beats begin to take form and become easily distinguishable as a heart beat speeding up quickly getting to a point where the room and Kirby himself are fluxuating between the Universe and the Realm of the Gods, suddenly however an ear-piercing scream is heard and the room shatters between the two realities as Kirby finds himself in a third reality trapped between the Universe and the Realm of the Gods. Kirby looks around this bizarre existence having nothing but the now rocky arena below Kirby's feet drifting in a colourful albeit strange void. A voice suddenly emanates from all around Kirby stating that it's harboured a hatred for Kirby and the torture and anguish the Pink Hero put it through, the voice then focuses above the remains of the Destroyer's Heart and creates a small whirlwind picking up the dust and forming a ball that begins to stretch and solidify into a perfect, reflective, black sphere. From within the sphere the voice speaks again stating that Kirby has always been a thorn in their side and that Kirby's meddling in the forces of creation and destruction all the way back to halting the original Dark Matter invasion, the voice continues stating "this isn't going to be like the last time we fought, I won't hold back, that putrid creature that I inhabited is gone and now I control the mind and the body". Suddenly the sphere begins to crack, emitting a golden glow from with, first a large Golden appendage bursts from the sphere followed by a shoe and then another golden appendage and then another shoe finally before the sphere shatters completely blinding Kirby temporarily, causing him to cover his eyes and then rub them to see a being floating slightly above the arena, revealing to be Marx. A voice comes from Marx although not the voice Kirby remembers, stating that Marx had long since died after Kirby's last confrontation and now his body and mind belonged to the Destructor, Marx then flies at Kirby beginning their battle.
| Boss | Description |
| --- | --- |
| Marx | It may be the Body of Marx but the being that inhabits this once creature of Pop Star sure isn't. The Destructor is using Marx's body in an attempt to strike Kirby down in both rage and revenge for preventing the Destructor from reaping the countless amounts of devestation Kirby has prevented. In addition to every single one of Marx's abilities, the Destructor pushes the body to its limit utilizing attacks that reveal just a tiny percentage of the Destructor's true power. |
Defeating Marx once again causes him to scream in pain, falling to the floor of the arena as the room returns to its Universe form, the room now completely destroyed reveals that Kirby has finally been brought back to Pop Star and watches Marx slowly melt away, however Marx's hat falls off revealing a third eye on his head which is quickly alerted of Kirby and frees itself from Marx escaping into the sky above, the mysterious Dark Matter-looking creature taunts Kirby stating that by bringing it back to the Universe Kirby has also brought it to the Planet nicknamed "The Nova Graveyard" Kirby confused by what The Destructor means has his attention quickly drawn to the planet shaking forces of The Destructor. As the ground begins to rumble, massive pieces of the Two Galactic Novas that crashed into Pop Star after their destruction rise out of the planet and begin to swirl around The Destructor who lifts Marx's body off the ground and absorbs it directly this time as The Destructor fuses itself with now two Novas forming a giant body well over twice the size of Pop Star, The Destructor in its new body begins to fly away however Kirby is suddenly greeted by the Gods who state that the Destructor must be stopped even if they are of the same origin, The Gods them give Kirby immense power from all of them allowing him to chase after The Destructor from within an Avatar with the Gods flying around him.
| Boss | Description |
| --- | --- |
| Destructor Nova | Fused with the powers of Two Novas, The Destructor has been able to tap into about 1/3 of his total power now capable of warping the space around himself, The Destructor has taken on the appearance of a colossal Nova in an attempt to make an attack on the centre of the Universe. Kirby chases after Destructor Nova who possesses attacks reminiscent of both the Access Arc and significantly large versions of attacks The Destructor utilized in his fight with Kirby while possessing Marx's body, in addition Destructor Nova can pull off even more powerful attacks to the point of very hard to detect Screen Nukes. |
After defeating Destructor Nova causing the behemoth to crash into the center of the universe, Kirby and the Gods go to ensure the Destructor's demise. They find however that there is an incredible amount of force generating from the Center of the Universe and the gods determine that it will require almost all of their power just to get Kirby through and tell Kirby to be brave and face whatever lies within the center of the universe, Kirby nods and the Gods focus their power through the Avatar of Kirby condensing to a protective field around Kirby and launch him at nearly light speed into the Center of the Universe. Kirby watches as space arounds him becomes increasingly darker to the point where no light aside from the field he was in was visible. However suddenly the field halts having reached a physical surface. The field then bursts into a dazzle as Kirby lands on the impossibly dark surface. Looking around Kirby doesn't see any sign of Destructor Nova, however hears a faint beeping sounds and looks up to see Destructor Nova is somehow still falling as Kirby had somehow passed him on the way there, Kirby watches as Destructor Nova crashes into the black surface and quickly runs over to inspect him, Kirby notices that Destructor Nova had cracked open whatever was beneath the surface as an incredible light was emanating from beneath. A faint voice comes from Destructor Nova who tells Kirby that the vicious cycle of creation and destruction will go on with or without Kirby and states that all matter in the universe will eventually condense down to be like the surface they are standing on stating that this is how he has formed the Dark Matter by understanding how the universe's life begins and ends. The Destructor states that he created the Dark Matter to ensure the total destruction of the Universe so that the cycle would continue forever and that by destroying the Dark Matter, Kirby was just giving the next universe less matter to work with and the cycle would accelerate thanks to his inolvement.
Kirby then feels the ground rumble beneath his feet as Dark Matter begin to form from the surface as the body of Destructor Nova begins to fade away, the Dark Matter swarm the body quickly forming an eerie mass with thousands of eyes gazing at Kirby. A voice from within the Dark Matter states that Kirby's intereference will not go unthanked as suddenly the Dark Matter are launched far away by a blinding light as the realms themselves crack again revealing the Multiverse to Kirby, the ground itself constantly changing from Black to White as the each version of the universe shifts to take the place of the last, Kirby himself is somehow unaffected however after the light from where the Dark Matter were dissipates, the Destructor reveals its true form to Kirby telling the Pink Hero that he will be destroyed and The Destructor will bring about the end of Pop Star and everything Kirby holds dear.
| Boss | Description |
| --- | --- |
| The Destructor | The Destructor, stated as being an Elder God has power that exceeds that of the other Gods, this vicious being commands over the power of destruction and the rule that all things must end. The Destructor is also the creator of the Dark Matter having formed them from the dying universe, in battle The Destructor can summon the Dark Matter to aid him as well as fire an OHKO Beam from the orb within his yes. The Destructor can also Teleport, tear through space-time with his wings and generate multiple lasers from his horns. In addition the Destructor can protect himself from all damage by using his wings as shields able to turn them into the very material Dark Matter are made of. He can also scatter the Dark Matter across the arena before detonating them. |
Mid-Bosses
Unlike in previous games, the Mid-Bosses only appear once as they are all individual characters. A level can contain between 1-3 Mid-Bosses with Incantation Isle being the only one with 3 Mid-Bosses. The Mid-Bosses in Kirby: The Fallen God are stated as clones created from a more advanced version of the material used to create the Dedede Clones in Kirby: Planet Robobot, to the point now where the slight purple hue on earlier versions has disappeared.
Mid-Boss
Location
Abilities

Whispy Woods

Abomination Alpine

Stage 4

Grand Doomer

Questful Quantum

Stage 4

Acro

Underwater Underworld

Stage 4

Ice Dragon

Amazing Arctic

Stage 4

Lilydish

Eerie Eclipse

Stage 4

Mr. Shine & Mr. Bright

Furious Flames

Stage 4

None

Hooplagoon

Uniform Underground

Stage 4

Heavy Lobster

Rolling Rails

Stage 5

Mega Titan

Titanium Tunnels

Stage 5

Ado

Grand Wheelie
Chef Kawasaki
Bonkers
Paint Roller

Imagination Island

Stage 3

Master Hand & Crazy Hand

Luigi
Jigglypuff
Captain Falcon
Yoshi
Ness
Donkey Kong
Fox McCloud
Pikachu
Samus
Link
Mario

Imagination Island

Stage 7

Coily Rattler

Venemous Valley

Stage 3

Fernaggle

Venemous Valley

Stage 7

Kracko

Avian Arcade

Stage 3

Kabula

Avian Arcade

Stage 7

None

Draglister

Elemental Evergreen

Stage 3

Holo Defense API

Water Galboros & Flame Galboros
Spark Galboros & Miasmoros
Lololo & Lalala
Fatty Puffer & Pyribbit

Elemental Evergreen

Stage 7

Squashini

Daunting Dive

Stage 4

Daroach

Daunting Dive

Stage 8

Husk

Esper Eden

Stage 4

Landia

Esper Eden

Stage 8

Magolor

Incantation Isle

Stage 3

Miracle Matter

Incantation Isle

Stage 6

Galacta Knight

Incantation Isle

Stage 9
Enemies
TBA
Sub-Games
Helper to a Hero Returns
Helpter to a Hero Returns is the main Sub-Game of Kirby: The Fallen God, like the original in Kirby Super Star Ultra, this Game Mode features re-coloured regular enemies following in the footsteps of Kirby to prove they are worthy of fighting alongside him. The Helpers appear in a cutscene in one of the later sub-games assuming the player has completed that particular Helper's run of this Sub-Game. Unlike the original Helper to Hero the player takes the Helper through various levels in the main game and faces off against most of the bosses in the game. The game also taunts the player through this stating that it's never sure if the helper is up to the challenge and it's surprised when the helper defeats a boss although becomes more encouraging of the helpers towards the later levels. Each Helper has unique text for certain sections that is targeted directly at the helper itself, there are a total of 40 Helpers to play as ranging from Abilities introduced across the entire series.
| Helper | Ability |
| --- | --- |
| Blade Knight | |
| Hot Head | |
| Chilly | |
| Sparky | |
| Sir Kibble | |
| Bonkers | |
| Poppy Bros. Jr. | |
| Boxin | |
| Parasol Dee | |
| Waddle Doo | |
| Lanzer | |
| Spynum | |
| Atium | |
| Sier | |
| Kemikami | |
| Tolec | |
| Esclior | |
| Viparapa | |
| Sweedau | |
| Enata | |
| Salvus | |
| Featherguard | |
| Owgulf | |
| Alake | |
| Birani | |
| Cordere | |
| Toratio | |
| Boji | |
| Thusuth | |
| Lich | |
| R-Bone | |
| Khart | |
| Palos | |
| Rota | |
| Faerin | |
| Staal | |
| Garzar | |
| Heaphen | |
| Egere | |
| Muffare | |
Kirby Racers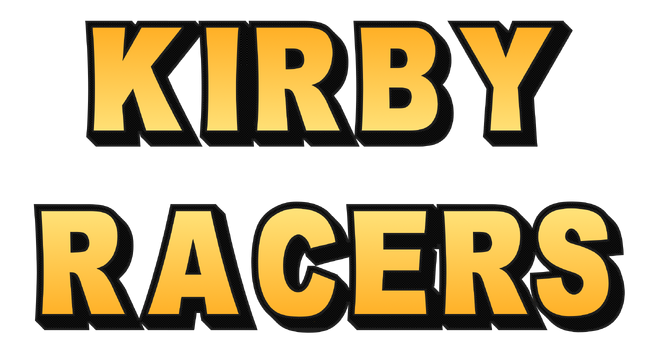 Kirby Racers is the second Sub-Game in Kirby: The Fallen God, it is a combination of Kirby's Air Grind, Kirby's Air Ride & Gourmet Race from previous Kirby games and has the players (and/or computers) race along a 3D Race Course in a Cross Country style race. There are several playable characters with different stats for Running, Jumping, Sprinting, Stamina and Swimming. Initially only the Easy Mode Track is available and the 4 Kirbies are the only ones the player can play as.
Race Tracks
| Race Track | Requirement | Description |
| --- | --- | --- |
| Radius Rainforest | None | A small circular course around the rim of a small rainforest, it is said the rainforest is home to some of the largest Red Whispies in all of Pop Star. |
| Ambivalence Atoll | 1 Star | This curiously lifeless Atoll is an oddity in Pop Star's oceans, the small Sand Bars make for excellent jump ramps and the rocky outcrops create defining beacons in the otherwise bleak ocean. |
| Coastal Corals | 2 Stars | A colourful resort normally, the Coastal Corals is a beachside paradise on Pop Star where many Waddle Dees go to relax, some say that Acro visits this reef quite often and the many corals beneath the water create a maze-like underwater spectacle. |
| Electric Erg | 3 Stars | These curious dunes found on the hot asteroid, Red Eye contain a large amount of magnetic stones that generate electrical storms around the asteroid coating it in dense clouds of dust. Racers should be careful as the lightning bolts can break through stone. |
| Fallow Falls | 5 Stars | Situated on the planet, Veneno, this curious forested oasis is surrounded by the toxic pools of most of the planet. The Falls are said to be the origin of life on the planet and seem to repel the toxic fluids away from the area. Chameleo Arm calls this place home and can often be spotted by keen eyes. |
| Ornamental Oasis | 5 Stars | A beautiful and frankly bizarre oasis on a resort planet, the Ornamental Oasis contains massive Marble and Porcelian structures that have been carved by the native population to look like Vases, Plates, Goblets and furniture in general. |
| Razor Ridge | 6 Stars | A race track built upon the edge of a cliff into the ocean, this race track is wild, dangerous and often regarded as one for beginners to avoid. The jumps and thunderous weather that frequent the cliffs make it difficult to navigate and only the best can avoid the chasms. |
| Tornado Terminal | 8 Stars | Once a peaceful city, the Tornado Terminal is a massive complex of abandoned buildings, plagued by a constant barrage of Tornadoes bringing down more and more buildings and rubble every day. Some believe there is an underground tunnel where one can avoid the dangers of the tornadoes and rubble. |
| Heavy Hallways | 8 Stars | These massive hallways form a maze-like race track within King Dedede's undeground castle. The massive hallways are lined with ominous paintings from which ghosts may spring forth, in addition King Dedede's Royal Guards are known to patrol the halls attacking anyone on sight. |
| Emanation Echoes | 12 Stars | The large, beautiful caverns of this hollow Planetoid allow the light from the twin stars it orbits to filter through creating dazzling effects. The race track goes all around the planetoid both within the caves and on the thing surface above. It is believed that Galacta Knight passed through this planet at one stage due to strange slash markings on the walls and ceilings. |
| Fiery Foundry | 12 Stars | It is said that this foundry once produced the purest refined metals in all the galaxy, now the fires have become chaotic and dangerous making racing through this industrial complex a tricky game of dodging, some have claimed sightings of creatures like Batafire and Bohboh in the area. |
| Icy Igloos | 15 Stars | These cold Igloos were set up by a group of scouting Waddle Dees sent out by King Dedede to look for new planets to settle on, they ended up losing their way and have developed a small settlement on the cold planet, the Igloos are easy to access due to their large doorways and the various little activities dotted around the igloos seem to indicate that despite the cold, the Waddle Dees have it pretty good here. |
| Revenant Redoubt | 16 Stars | This mysterious fortress is said to be the home of the Artist Sisters, although Paintra is usually the only one who stays at the Redoubt, Drawcia and Claycia visit occasionally, although apparently they do not get on very well and at the moment Drawcia has only been able to visit via telepathy. |
| Saltwater Seas | 18 Stars | These beautiful seas on the oceanic planet are more than meets the eyes, one taste and many of Pop Stars inhabitants quickly found the foul taste of salt in the water, the sparkling effect on the water is caused by this curious salt which is highly reflective. |
| Tropical Tides | 20 Stars | The beautiful beachside was agreed to remain uninhabited to preserve the natural beauty, the huge palm trees and curious crabs of the beach serve as obstacles as well as various sandcastles that dot the beach, some believe Heavy Lobster's design was inspired by the crustaceans found here. |
| Pearly Pinnacle | 20 Stars | This strange mountain path has been carved out of the beautiful mountain itself as its creamy-coloured hue makes for a soft appearance. The tower at the peak has an enclosed slide allowing racers to reach the bottom very quickly. |
| Lost Lagoon | 25 Stars | The Lost Lagoon provides an eerie yet elegant atmosphere to its racers, a dense layer of fog due to the humidity of the area coats the lagoon making it hard to see, large crystal shards dot the race track although for some unknown reason the crystals will glow on occassion firing off powerful beams of energy. |
| Aggressive Aviators | 27 Stars | Set atop the mountainous home of Dyna Blade's kind, this race through the skies is a danger to many as the Dyna Blade's are not too friendly and will attack any racers whom get near their nests or in the way of their flight. |
| Crystal Constellation | 28 Stars | The beautiful underground caverns of Pop Star, once explored by Kirby after falling into them, the race track goes past the crystals into ancient ruins where Wham Bam Rock has been sighted trying to cause chaos. |
| Eternal Evils | 30 Stars | The Final Race Track and the longest of all, Eternal Evils is set in between the dimensions and although relatively featureless in objects is constantly plagued by the souls of those whom have sworn revenge against Kirby. |
Playable Characters
| Character | Unlock | Running | Jumping | Sprinting | Stamina | Swimming |
| --- | --- | --- | --- | --- | --- | --- |
| Kirby | None | | | | | |
| Yellow Kirby | None | | | | | |
| Blue Kirby | None | | | | | |
| Green Kirby | None | | | | | |
| Indigo Kirby | Win 2 Races | | | | | |
| Crystal Kirby | Win 3 Races | | | | | |
| Red Kirby | Win 5 Races | | | | | |
| King Dedede | Overlap a Racer | | | | | |
| Bandana Dee | Do a Trick Jump | | | | | |
| Ado | Win a race not using any items | | | | | |
| Ribbon | Jump into a Warp Star | | | | | |
| Meta Knight | Win 10 Races | | | | | |
| Galacta Knight | Win 12 Races | | | | | |
| Keeby | Win 15 Races | | | | | |
| The Creator | Win All Races | | | | | |
| Marx | Beat the Time on Crystal Constellations | | | | | |
| Daroach | Beat the Time on Pearly Pinnacle | | | | | |
| Magolor | Beat the Time on Tropical Tides | | | | | |
| Taranza | Beat the Time on Revenant Redoubt | | | | | |
| Dark Matter Swordsman | Win the Grudge Match against | | | | | |
| The Destructor | Beat the Time on Eternal Evils | | | | | |
| Rick | Win a Race without Sprinting | | | | | |
| Coo | Win a Race without Jumping | | | | | |
| Kine | Win a Race without Swimming | | | | | |
Team Kirby Clash Returns
Team Kirby Clash Returns is the third Sub-Game in Kirby: The Fallen God and is a sequel to the original Team Kirby Clash, originally seen in Kirby: Planet Robobot. Team Kirby Clash Returns expands on the original by introducing new classes and allowing for multiple weapons per class. Like the original the player can level up their classes and can have other players or CPUs use the other Classes in combat. Unlike the original players can only have one Kirby of each class as all Classes that play earn experience for all players, the experience earned is impacted by how much damage that individual deals, how much damage they take, whether they die, if the Team Meteor is used and if they deal powerful or final hits.
There are a total of 10 Classes to choose from although the 4-Player System of the original is retained making it impossible to level up all 10 classes at once. In addition each classe comes with three options for weapons, based on abilities in the Main Game. Players can also customize their Kirbies by obtaining secrets and defeating certain enemies.
A major new feature to this mode is the new way that the whole battle against the boss is handled, no longer do player directly fight the boss, instead players will only fight the boss after completing two regular, scrolling stages and reaching warp stars at the end. These stages help the Kirbies by gaining them a slight amount of experience as well as allowing them to find special items such as shields, elemental energies and even treasures that can unlock stronger and harder quests.
The game amps up the number of total quests to 40, each ending in a different boss with later ones using early bosses as blockades against the Warp Stars. In addition the Level Cap has been raised to 50 meaning that the player will likely reach the level cap around the same time they reach the final boss.
Playable Classes
(Note: Left Stat Value is Level 0, Right Stat Value is Level 50)
Class
Attack
Stamina
Recovery
Speed
Team Meteor
Weapon Abilities
Knight
25
500
25
500
25
500
25
500
25
500
Paladin
30
600
40
800
25
500
10
200
20
400
Archer
45
900
15
300
15
300
30
600
20
400
Mage
15
300
15
300
35
700
25
500
35
700
Sorcerer
30
600
20
400
30
600
20
400
25
500
Healer
15
300
30
600
50
1000
25
500
5
100
Animal Caller
10
200
35
700
25
500
30
600
25
500
Tactician
30
600
20
400
15
300
15
300
45
900
Warrior
30
600
30
600
10
200
20
400
35
700
Time Traveler
25
500
25
500
25
500
25
500
25
500
Quests
Quest Name
Description
Boss
Gumdrop Gulley
Neojell
Rainy Rainforest
Cpt. Stitch
Eternal Evermore
Needloth
Astral Ascension
Nightmare Orb
Terrible Tornadoes
Mr. Dooter
Arctic Apocalypse
Mr. Frosty
Dynamite Derby
Poppy Bros. Sr.
Velocity Veil
Sphere Doomer
Ember Eagles
Dyna Blade
Numb Nights
Pepon
Terror Tower
Gigant Edge
Umbrella Underground
Heavy Mole
Raging Rivers
Water Galboros
Eastern Elements
Hot-Chill Wrecker
Ambient Arcs
Jukid
Western Waves
Acro
Atrocious Acres
Flame Galboros
Invisible Islands
Tedhaun
Tortoise Territory
Rolling Turtle
Secret Sanctuary
King Doo
Thyme Tribute
Whispy Woods
Haunter Halls
Lockjaw
Excited Eclipse
Chef Kawasaki
Healing Hive
Bugzzy
Evidence Electron
Spark Galboros
Rowdy Ranges
Mr. Tick-Tock
Oscillating Overdrive
Heavy Lobster
Wondrous Wyverns
Colligere
Howling Hollow
Gao Gao
Olive Ocean
Gobbler
Ivy Igloo
Lololo & Lalala
Sabre Sands
Coily Rattler
Brave Basin
Pix
Razor Rainstorm
Metal General
Avalanche Antics
Goriath
Virus Void
Computer Virus
Ebony Equator
Twin Woods
Secure Sphere
Grand Doomer
Torn Time
King Dedede
Xanthous Xeric
The Arbitrator
Items
TBA
Milkyway Nightmares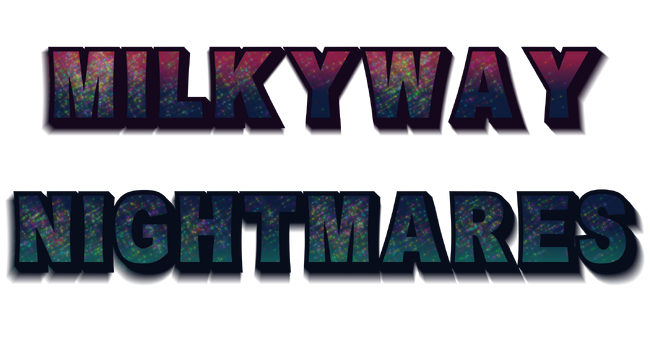 Returning from Kirby Super Star, Milkyway Nightmares is a spirtual sequel to the original Milky Way Wishes. Like the original in this Sub-Game Kirby goes through several levels in any order collecting items (in this case, Kirby's Memories) in an attempt to escape the Nightmare that has been cursed upon him. Kirby is unable to acquire Copy Abilities from enemies like in the original and instead must seek out hidden rooms where the ability Pedestals can be found, from which Kirby gains permanent access to that ability and can switch between abilities at will. There are a total of 8 Levels, 7 Regular Levels and one Final Level. In each Regular Level the player can find 17-18 of the Ability Pedestals by searching for hidden rooms which contain the ability pedestal, defeating Mid-Bosses from various Kirby Games to acquire that Mid-Boss' Ability or defeat a Boss to acquire one of the 7 basic Abilities.
Levels
Level
Stages
Boss
1
Magical Marvels
12
Magolor
2
Impossible Infosphere
13
President Haltmann
3
Lucky Lagoon
10
Drawcia
4
Knotted Kingdom
15
Queen Sectonia
5
Yearn Yonder
9
Yin-Yarn
6
Wonderful Waves
11
Dark Swordsman
7
Astral Ambience
14
Zero
8
Yield Year
1
Nightmare Marx
Ability Stars
It should be noted that all Ability Stars on te level Yield Year are either easily found, held by a Miniboss or in Hammer's case, given after defeating Nightmare Marx's forst form.
| Level | Hidden Ability Pedestals | Mini-Boss Ability Pedestals | Boss Ability Pedestals |
| --- | --- | --- | --- |
| Magical Marvels | | | |
| Impossible Infosphere | | | |
| Lucky Lagoon | | | |
| Knotted Kingdom | | | |
| Yearn Yonder | | | |
| Wonderful Waves | | | |
| Astral Ambience | | | |
| Yield Year | | | |
Bosses
| Boss | Level | Description |
| --- | --- | --- |
| | Magical Marvels | Holding onto Kirby's memories of The Other Dimensions and Halcandra, a Nightmare infused Magolor awaits Kirby at the end of Magical Marvels. A two-form fight, Magolor utilizes all his attacks from Return to Dreamland this time. |
| | Impossible Infosphere | Holding onto Kirby's memories of Haltmann's Company, The Robotization of Pop Star and Star Dream, a Nightmare infused President Haltmann awaits Kirby at the end of Impossible Infosphere. This four-phase fight has President Haltmann utilize attacks from both his true self and Star Dream. |
| | Lucky Lagoon | Holding the memories of Kirby's encounter with the three Craft Witches, the Nightmare form of Drawcia awaits Kirby at the end of Lucky Lagoon. In a two-form fight, Drawcia utilizes not only her own attacks but also ones from Paintra, Claycia & Dark Crafter. |
| | Knotted Kingdom | The memories of Floralia, the people of the Dreamstalk and Taranza are held captive by this nightmare version of Queen Sectonia. In a two-form battle, Kirby must battle Sectonia's Dreamstalk & Soul Forms who utilize their vicious artillery of attacks. |
| | Yearn Yonder | The memories of Patch Land and the Magical Yarn is kept secure by the Nightmare resurrection of Yin-Yarn. In a two-form battle, Yin-Yarn changes a fair bit now utilizing a number of attacks in his first form not previously seen while his Tank Form attacks the same as the original. |
| | Wonderful Waves | Keeping watch over the memories of King Dedede and the initial Dark Matter invasion, Dark Matter Swordsman is kept alive through Kirby's nightmares and is ready to enact revenge once more. This vicious two-form fight consists of an initial battle against the Swordsman form utilizing attacks of both itself and Queen Sectonia's first form from Planet Robobot. In its second, true form, the Dark Matter wildly charges across the room releasing dark lightning as well as other attacks. |
| | Astral Ambience | Locking all memories of the battles against Zero, this nightmare recreation of Zero fights in a massive four-form battle. Initially utilizing his form from Dream Land 3, then his form from Crystal Shards, then his form from King of Dreamland (albeit recoloured) and finally bringing his final form from Doom of Dreamland, the Nightmare of Zero utilizes a huge array of attacks. |
| | Yield Year | The Final Boss of Milkyway Nightmares and the mastermind behind this attack on Kirby's memories, a sliver of Nightmare that had survived from their initial encounter resided within Kirby's psyche slowly building up an army ready to attack Kirby from within. Fusing itself with Kirby's memories of Marx, Nightmare has become incredibly powerful and this three-phase battle utilizes moves from not only Marx and Nightmare but other bosses too. |
The Arenas
Unlike past itterations the Arenas now play a fundemental role in the storyline as the backstory behind them especially regarding the True Arena is revealed. The Arena, the first of the three is actually changed to be the final level of the game while a new "The Rush Arena" takes its place as the first Side-Game Arena. It is explained that The Creator had created the Arenas with the hopes of weakening Kirby and analyzing his battle strategies using the cursed souls of; Marx, Magalor, Sectonia, Star Dream, Dark Zero, Zero, Zero Kirby and Captain Estralla to gather information. In addition although not its true form, the Wretched Soul is a part of The Creator and The Destructor that had abandoned them both in the ambition of discovering a middle ground between the two.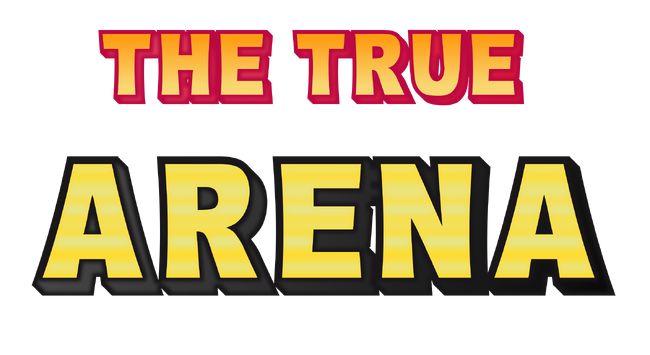 The True Arena once again returns, acting as the third and most difficult Arena this time, unlike the previous Ultimate Arena. It is stated that The Creator created the True Arenas as a test of Kirby's strength knowing that The Destructor had no way of stopping Kirby and thus created safeguards in hopes of taking Kirby down before the Pink Hero reached The Creator. This True Arena is one of the largest with every Boss and Mini-Boss fought in a set order with very few items to heal Kirby in between. The reason items appear at all despite this being the final bastion of protection for The Creator is due to the Helpers banding together to help Kirby, thus the Healing Items Kirby gets are better if the player has completed a certain amount of Helpers from that Sub-Game.
| No. of Helpers Completed | Tier 1 Healing Items | Tier 2 Healing Items | Tier 3 Healing Items |
| --- | --- | --- | --- |
| 0-8 | Cherry | Peanut | Apple/Orange |
| 9-16 | Peanut | Banana | Pineapple |
| 17-24 | Apple/Orange | Pineapples | Salad |
| 25-32 | Banana | Bacon | Chicken Roast |
| 33-40 | Cake | Ham Shank | Maxim Tomato |
True Arena Rounds
| Round | Boss | Pre-Round Item |
| --- | --- | --- |
| 1 | Ascended Whispy Woods | None |
| 2 | Ascended Grand Doomer | Random Common Figure |
| 3 | Zero Snowflake | Random Common Figure |
| 4 | Ascended Acro | Random Common Figure |
| 5 | Ascended Ice Dragon | Tier 1 Healing Item |
| 6 | Ascended Lilydish | Random Common Figure |
| 7 | Zero Waster | Random Common Figure |
| 8 | Ascended Mr. Shine & Ascended Mr. Bright | Random Common Figure |
| 9 | Zero Leviathan | Random Common Figure |
| 10 | Zero Kraken | Tier 1 Healing Item |
| 11 | Ascended Hooplagoon | Random Common Figure |
| 12 | Ascended Heavy Lobster | Random Common Figure |
| 13 | Zero Ent | Random Uncommon Figure |
| 14 | Ascended Mega Titan | Random Uncommon Figure |
| 15 | Zero Wyvern | Tier 1 Healing Item |
| 16 | Ascended Ado | Random Uncommon Figure |
| 17 | Ascended Master Hand & Ascended Crazy Hand | Random Uncommon Figure |
| 18 | Zero Crystal | Random Uncommon Figure |
| 19 | Zero Train | Random Uncommon Figure |
| 20 | Ascended Coily Rattler | Tier 2 Healing Item |
| 21 | Ascended Fernaggle | Random Uncommon Figure |
| 22 | Zero Machine | Random Uncommon Figure |
| 23 | Zero Memory | Random Uncommon Figure |
| 24 | Ascended Kracko | Random Uncommon Figure |
| 25 | Ascended Kabula | Tier 2 Healing Item |
| 26 | Zero Basilisk | Random Uncommon Figure |
| 27 | Ascended Draglister | Random Uncommon Figure |
| 28 | Ascended Holo Defense API | Random Rare Figure |
| 29 | Zero Card | Random Rare Figure |
| 30 | Ascended Squashini | Tier 2 Healing Item |
| 31 | Ascended Daroach | Random Rare Figure |
| 32 | Ascended Husk | Random Rare Figure |
| 33 | Zero Elemental | Random Rare Figure |
| 34 | Ascended Landia | Random Rare Figure |
| 35 | Ascended Magolor | Tier 2 Healing Item |
| 36 | Ascended Miracle Matter | Random Rare Figure |
| 37 | Ascended Galacta Knight | Random Rare Figure |
| 38 | Zero Reborn | Random Rare Figure |
| 39 | The Cursed Souls | Random Rare Figure |
Upon reaching the 40th Round of the True Arena Cutscenes begin to play after particular boss fights due to the significance and continuation of the story revolving around them. Beginning with Meta Knight it is revealed in the cutscene following the defeat of The Cursed Souls that all the Kirbies in the universe are protecting the creator of the True Arena, an unknown entity who seems to have some control over the other Kirbies, it is not known why Kirby is unaffected however in progressing towards the next level of the True Arena Kirby can see several individuals flying around awaiting Kirby's arrival.
| Round | Boss | Pre-Round Item |
| --- | --- | --- |
| 40 | Meta Knight (1st Form) - Alpha Knight (2nd Form) | Tier 3 Healing Item |
After defeating Meta Knight Kirby is halted before moving further onwards by the 10 Gods, the gods state that Kirby must turn back as the challenges ahead of him will be too great and he will be completely erased from all forms of existence otherwise, Kirby however seemingly carefree of the risk involved with this True Arena passes by the Gods to continue onwards, however the Gods tell Kirby that they can't allow his obliviousness to the situation continue and generate ten more floors to the tower and tell Kirby that they'll stop him if only to save his existence.
| Round | Boss | Pre-Round Item |
| --- | --- | --- |
| 41 | God of Fire | Random Rare Figure |
| 42 | God of Energy | Random Rare Figure |
| 43 | God of Electricity | Random Rare Figure |
| 44 | God of Land | Random Rare Figure |
| 45 | God of Life | Tier 3 Healing Item |
| 46 | God of Time | Random Rare Figure |
| 47 | God of Ice | Random Rare Figure |
| 48 | God of Water | Random Very Rare Figure |
| 49 | God of Death | Random Very Rare Figure |
| 50 | God of Love | Tier 3 Healing Item |
Kirby however, defeats the Gods and after finishing off the God of Love they admit that they'd hoped Kirby would deter from continuing and warn Kirby that what lies within the next levels of the tower will eventually cause Kirby to give up. Upon entering the next level, Kirby finds a mysteriously pitch-black room and odd lights swirling around, a screen lights up stating that the room would access Kirby's memories for an ultimate test of power and creates a Space-Time Portal that summons Zero in his original form to battle Kirby, the resurrected commander of the Dark Matter notices Kirby immediately and with a furious glare charges ready to battle.
| Round | Boss | Pre-Round Item |
| --- | --- | --- |
| 51 | Zero Core | Random Very Rare Figure |
Kirby once again overcomes this old foe and Zero is sent back as Kirby continues onwards having overloaded the Computer's ability to process causing it to explode shortly after. Upon reaching the next level, Kirby finds a Waddle Dee seated within the room, quitely humming softly. Confused by his seemingly tranquil opponent, Kirby smiles at the Waddle Dee and walks over towards the exit, however as Kirby passes by the Waddle Dee it notices the mysterious wings jutting out of its back that were obscured when he entered. The Waddle Dee immediately detects Kirby's awareness and lunges at Kirby ready to battle.
| Round | Boss | Pre-Round Item |
| --- | --- | --- |
| 52 | Feller Dee | Random Very Rare Figure |
As the Waddle Dee writhes in pain from being defeated, the wings retract returning the Waddle Dee back to its former self, the Waddle Dee looks around confused and notices Kirby and in fear runs away, out the entrance of the level and seemingly off the tower itself. Kirby continues, soon reaching the next room where the room contains a peculiar checkerboard pattern of Pink and Yellow, the individual waiting for Kirby turns to face him and reveals to be another Kirby similar to Meta Knight and Galacta Knight, wearing a Bird-like Mask, the individual retrieves two weapons that were next to them, a massive Cutter Blade and a Beam Staff, Kirby notices the bizarre, circular wings on this Kirby although quickly prepares for battle as his foe prepares to attack.
| Round | Boss | Pre-Round Item |
| --- | --- | --- |
| 53 | Eternal Knight (1st Form) - Keeby (2nd Form) | Random Very Rare Figure |
Finally, Kirby defeats Keeby, a Kirby whom had long since been thought lost on the underside of Pop Star, with his adversary now admitting defeat and flying away, Kirby continues up the tower having seemingly reached the top level where the one behind the True Arenas had laid waiting, however just as Kirby was about to enter the room the tower begins to shake violently as the roof of the tower bursts open and a shadowy figure flies out, Kirby watches as the figure summons a gigantic Space-Time Portal and brings forth 5 Novas and quickly absorbs all of them resulting in the figure turning into a colossal Nova so large that its pupil alone is larger than the tower Kirby had been climbing. The Helpers suddenly arrive along with the Gods whom had recovered somewhat from their fights with Kirby, the Gods tell Kirby that if the Giant Nova they see before them is able to fully activate it will unleash a blast that seperates all matter in the universe to the point where nothing will ever combine or die and everything will remain in a state of solitude, the Gods with what little power they have and the aid of the energy of the Helpers create a new Avatar for Kirby, however this time has been given some armour and the Copy Ability Kirby has on him to fight. Kirby from within his Avatar then grabs the gods and helpers and places them inside the avatar with Kirby to keep  them safe and charges towards the massive Nova to battle it.
| Round | Boss | Pre-Round Item |
| --- | --- | --- |
| 54 | Creator Nova | Random Very Rare Figure |
After defeating the Creator Nova having it crash into the Center of the Universe just like the Destructor Nova, Kirby tears open the protective field around the center of the universe exposing its concentrated amount of matter. The Creator Nova crashes into the black sphere, cutting it in half before exploding in a dazzling display, however Kirby, fully aware of the danger that lurks from the Creator Nova notices a figure burst from it as it explodes that attempts to fly towards the now broken center of the universe. Kirby attempts to stop it however is knocked back and loses his avatar state as the gods and helpers are all knocked far away, quickly placing a protective bubble around themselves to stop them from drifting. Kirby meanwhile watches as the two halves fuse with the figure and causes the hemispheres to invert their colours as they are absorbed, from this causing massive ripples re-igniting the multiverse tears however this time with much greater ferocity to the point where not only the multiverse but the timeline itself were being layered on top of each other, creating a bizarre tone and colour shifting area around Kirby and the orb of light.
From here the orb creates a field of gravity within the center of the universe and tells Kirby that it didn't want to come to this however had determined that Kirby's constant interference with the flow of creation and destruction had gone too far and the cycle would fall into absolute destruction if something wasn't done. The orb continues, stating that it plans to disperse all matter everywhere and across all of time, so far away from any other matter that nothing will ever be able to be destroyed and everything will be in a perpetual state of creation. The orb that begins to dim as the figure takes form and announces that it is the creator stating that like the Destructor it created a race for the purpose of futhering its desire for everlasting creation (as opposed to the Destructor's desire of everlasting destruction), it tells Kirby that he along with all others of his kind including Meta Knight, Galacta Knight & Keeby have been serving this purpose however Kirby had always fluxuated between creation and destruction causing The Creator to grow wary of Kirby's potential. The creator tells Kirby that had it not been for the Destructor, Kirby would've been erased the second he walked into the True Arena and it was through Kirby's gained immunity to the Multiverse that he couldn't be removed without serious consequences, however The Creator reiterates their need for perpetual creation and this desire will be met at the same time of erasing Kirby.
Round
Boss
Pre-Round Item
55

Stoneguard Creator (1st Form)

Solcrystal Creator (2nd Form)

Mantiswing Creator (3rd Form)

Monsterlight Creator (4th Form)

Lunarchild Creator (5th Form)

The Creator (6th Form)

The Creator Figure
Upon defeating the 6th and final form of The Creator, the Creator falls to the remains of the Creator Nova along with Kirby and tells Kirby that they cannot fathom how Kirby could possibly defeat them, however admits that perhaps Kirby is an ultimate end goal of everything, a perpetual state of creation and destruction. The Creator apologizes to Kirby and tells Kirby that they need to think about the results of this conflict and will leave Kirby be for a time to allow the Pink Hero as well as The Destructor and The Creator to recover from their battles. The screen fades to white as Kirby walks up a long spiral set of stairs passing supporting characters, helpers, enemies, mid-bosses and bosses alike before reaching the top where The Destructor and The Creator hand Kirby a massive golden Trophy for beating the True Arena as the screen transitions to the victory screen.
Items
Item Name
Item Effect
Description