"AND ZERE ALL MINE (manic laugh)"


— Kaisser in Ella-Metals 3.
Kiuler Kaisser Caissa is the main villain of Ella-Metals 3, and the main protagonist of Kaisser (Game). He is considered to be the evilest of all the Ella-Metals villains.
Kiuler Kaisser Caissa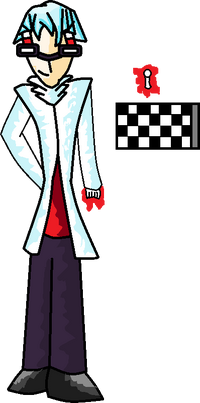 Kaisser Cassia, the chess obsessed mastermind.
GENERAL INFO

NICKNAME(S)

Kiuler

GENDER
♂ Male
CURRENT STATUS
Alive
AGE
20 (before becoming immortal, would currently be 22).
BIRTHDAY
January 17, 1990
ZODIAC
♑ Capricorn
BIRTHPLACE
VineVille
PERSONAL INFO

RELATIONSHIPS
CLASS
Villian, Immortal, Superhero
WEAPONS
His mind, chess pieces (Brainwashed humans).
Personality
Kaisser is a evil, sarcastic genius who thinks of a lot of himself. When doing evil, he can go very manic and when calming down, he starts to panic. Leaving him vulnerable. He has described himself as a 'sadistic tyrant'.
Appearance
Kaisser has sky blue rustled hair, odd occasionally lob-sided black lensed glasses and wears a labcoat to signify his expiremental self.
Appearances
Since Ella Metals is Hybrid Co.'s most appearing franchise, Kaisser being a spin-off also appears in many series games and crossovers.
Untitled Spin-Off Prequel
A upcoming prequel set in 2010, will find out how Kaisser turned immortal. It is to be released sometime in 2013.
Kiuler moves into the old Al Factory, after breaking in with a 'bullet'. He creates a chess board, to control the VineVillian people so that VineVille can be his town, with hiring his own servants. Brainwashing civilians to build a army, lead by Five. He befriends Ella's old school friend, Stella Stellar, but his plan fails when Ella destroys Kaisser's army of enemies and his chess board. Stella is sent to her death, Kaisser either lets his love die, or sacrifice a lot of his powers to revive her, and he chooses to revive her.
After trying to reinvent himself, his hope arrives few generations later. He appears using his middle name, Kaisser, and is a superhero who can control objects using his mind. But he is stopping the ruthless Jacob the Time Lord throughout time.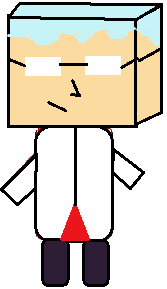 Kaisser appears in the first level in Fantend'ems. He is the level boss, and Ella and Andy defeat him.
Kaisser appears as a playable character in Ella-Metals Racing, he organises the new justice of evil with Lerson Grayn and Rob Ber with Stella who agree to race with Ella to settle their differences and her demise to have VineVille their way.
Kaisser is a default character and one of the villains searching to operate the menacing machine in Story Mode.
Kaisser appears in the Stelios crossover as a unlockable character. He can be unlocked by either, beating him and completing his Side Mission in Story Mode or playing on Kaisser's Chess Board/The Arena 5 times.
Moveset
Jump -
Speed - Rook Ride - Kaisser dashes forward quickly brushing anyone out if his way.
Protect - Knight Defense - Kaisser will hold invisible reins up to signify horse reins to protect himself with a aurora.
Combat - Control - Kaisser stops the foe and makes them take damage.
Finesher - Checkmate - Kaisser corners the player and rapidly attacks them mentally and physically. The aftermath will lead Kaisser controlling them for 5 seconds if it doesn't finish them.
Kaisser is player one and the driving force in stopping the Jump Parade by oathing to Queen Titania.
The ending of Kaisser's game is shown at the start where he cannot be defeated, him and Stella were shown to be protecting VineVille now as Jacob left. Little did they know what Jacob would be back to start his own empire to conquer VineVille. Kaisser and Stella are if shown to of cowardly fled from Jacob.
Kaisser forms the new villain Justice League and appears as a playable character with his kart the Bishop Drifter, which ironically has terrible drifting but acceleration is great diagonally with shortcuts. It's speed and weight is average to make up for the worst drifting in the game.
Relationships
Trivia
He shares similarities with Samuel Think, as they both use there minds to attack and are younger than they actually look.
He is refered to as his middle name, Kaisser.
When Fallen Crest was still a fighting game, he was planned for DLC along with Jacob the Time Lord to wrap up their stories after his game. This was before Cassia: Jump Parade was announced.
Community content is available under
CC-BY-SA
unless otherwise noted.