HooD'S
Developer(s)

Console Type
Nintendo DS
Feature(s)
Double screens, 3D top screen, 3d inner and outer cameras
Backward Compatibility
Game Boy Colour,
Game Boy Advanced,
3DS,
DS,
DSi
The
HooD'S
is a games console that evolved from the
Nintendo 3DS
.
Features
DJ
The image is of the alien. You can mix your recorded speech, and it can adjust like it does on the DSi. It can also make it into a song, using backing tracks.
Mii Maker
Make your Mii, in a traditional style, or a Nintend'em Mii.
Streetpass
Use Streetpass, with Streetpass Quest, Puzzle Swap and Streetpass Min.
Works like Pokedex 3D, but has a Pokemon Nintend'em version, and the original.
Face Raiders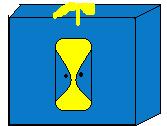 The original Face Raiders, but in Hood'em style!
Health and Safety
The boring stuff is on this.
AR Games
AR Games, with all the normal one, and more Nintendo, and some Hood'em characters.
Other
Games
Community content is available under
CC-BY-SA
unless otherwise noted.