Hammerhead

♂

️ Male


?

️ Unknown
6'03
150 lbs
45 years old
Human

Hammerhead, with his Standing Ripple Blackway

INFO

FULL NAME
Hammerhead
POWERS
Able to wear Standing Ripple
Containing things/people in bottles
BIRTHDAY
July 7th
ALIGNMENT
Ocean 11
OCCUPATION(S)
Mob member
FAMILY
BIRTH LOCATION
Unknown
CURRENT LOCATION
Seattle, Washington

PREFERENCES

LIKES
DISLIKES

| | |
| --- | --- |
| Heroes of any kind, not getting paid, people that make fun of his looks | |

APPEARANCES

Hammerhead (real name unknown) is a man of unknown nationality that lives in Seattle, Washington, aided by his Standing Ripple known as Blackway. The leader of the notoriously powerful gang Ocean 11, Hammerhead has eluded the authorities and built up a mob consisting of a total of 11 powered humans through his own Ripplite. The character was created by Helena Harper (t∣b∣c) as the leader of Ocean 11, an powerful antagonist force that worked on a street-level.
The leader of the Ocean 11 Gang, Hammerhead is a powerful man in possession of the largest fragment of Ripplite that crashed on Earth thousands of years ago. With this, he is able to construct a powerful mob of superpowered individuals and quickly control various sections of Washington. His Standing Ripple shares an ability with his fellow mob member Robert Tuvillo that gives him the ability to wear his Standing Ripple as a suit without being able to feel fear and also gives him the ability to store objects and people into bottles.
Description
Hammerhead Description
Hammerhead's complexion is a cold pale skin tone, and he does not seem to have a specific nationality. His hair, including his beard, is collected into spikes, with one spike on the center of the top of his head slicked back similar to a shark's. He wears an eyepatch over his eye. He is pretty muscular and wears a custom-made suit with deep dark blue for the suit part and a red shirt underneath. On his suit, there is a slight wave pattern at the bottom. He wears dark brown pants and grey shoes.
Blackway Description
Blackway is a massive Standing Ripple that is bipedal and looks like a giant avian monster. It features orange claws and orange shoulder spikes. On it's torso, it has orange bioluminescent veins that form into the center of it's chest. It is very muscular. It's head resembles a bird skull with metallic teeth and wings with orange bioluminescent tips. It also features a white cloth-like material around the waist.
Personality
Hammerhead is a mostly reserved character that doesn't really say anything if he doesn't have to, often relaying his commands to his other mob members to inform the others. He often isn't even seen by his mob members, often usually busy with something else or on a "business trip". As such, he is seen as mysterious by even his fellow mob members. Any presence he has online is non-existent and while the Ocean 11 mob has a seafood restaurant as a front, it would be impossible to find Hammerhead in specifically due to his use of Distortion Mist to hide his location unless he wants to speak.
In addition to his secrecy, Hammerhead has an affinity for the ocean. Rumors have swirled that he is from Atlantis, although there has never been any actual evidence to suggest this. While he enjoys going to the beach, he has never been seen outside of his suit, often sitting close to the ocean just to hear the waves. He also can be seen eating seafood, although is not particularly bothered by the presence of Skimp the Shrimp. Hammerhead has also a record-setting time for being able to hold his breath underwater.
Hammerhead is less personable to others. The only person he seems to even like out of the Ocean 11 is Robert Tuvillo, a close friend that that received his Standing Ripple in the same incident that gave Hammerhead his. Otherwise, he feels free to sacrifice members as he sees fit, and will kill members himself if someone attempts to use them as leverage to show his lack of humanity and showing that such cheap tactics will not work on him.
To join Hammerhead's gang, you would have to find the man himself and offer yourself to him. This is considered such a difficult task that Hammerhead is not particularly bothered by the actual motives of any person that comes to him. Considering Ripplite has the chance of killing someone and his general lack of humanity, this may be why he is not particularly picky.
Blackway is imposing Standing Ripple that is mostly stationary and hidden away by Hammerhead. Hammerhead sometimes communicates his words through it, although such occasions are rare.
Appearances
Powers and Abilities
Hammerhead's powers and abilities come mostly from his Standing Ripple, Blackway. Blackway is considered "brothers" with Black Caviar and they share a primary ability in that they can be used by their users as a suit, allowing them to control them directly. While controlling them, they do not feel fear and act cocky towards dangerous situations. When Hammerhead is using Blackway as a suit, they possess the ability to fly and use claws and talons to pierce into opponents about eight inches deep their body, allowing them to shred up foes easily.
Additionally, Blackway allows Hammerhead to store people and items into bottles. This has no real upper limit and transforms whatever is in the bottle as small plastic statues incapable of moving. To free the objects or people inside, Hammerhead or another person must break the bottle to do so.
Specific Abilities
What's Up Danger - Blackway's primary ability. Blackway shares this ability with his "brother" Black Caviar. When Hammerhead uses this ability, he posses the ability to fly and can use his long claws and talons to shred up his opponents. While in the "suit", Hammerhead cannot register any fear emotions and can go into dangerous situations without tensing or flinching.

That Fast - Blackway is quite fast to boot, able to move an upwards of 20 miles an hour.

Bottle Girl - Hammerhead can use Blackway to bottle up people and things inside small bottles. When people or objects are contained inside, they do not become miniaturized but instead become small plastic statues. Breaking the bottles can free the object inside. Hammerhead is able to even contain gases like Distortion Mist and a lake's worth of water inside a single bottle. However, this does have some notable drawbacks. Hammerhead's bottles can be broken by anyone and Hammerhead has no control over the objects inside. However, any object or person inside is forced to remain stationary.
Relationships
TBA
Trivia
Blackway is named after the singer of the same name. Their abilities are named after the songs "What's Up Danger", "That Fast" and "Bottle Girl".

Blackway and Black Caviar sharing the ability of What's Up Danger is a reference to how they both collaborated on the song.

The Ocean 11 Gang is named after Ocean's 11, a 2001 heist film.
Gallery

Overview
Standing Ripple is a concept in the New Fantendoverse used to refer to projections of fighting spirits created by contact with the metal Ripplite. These fighting spirits are created from the hosts' Aura and general will to fight and host incredible but bizarre abilities. These Standing Ripples name themselves, usually off musical artists, and often do not speak or act on their own, but do follow their host everywhere. They have an arguable consciousness; while they can act on their own when not in combat, they do not seem to be consciously aware of their own actions.
Ripplite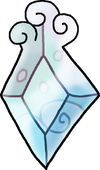 Ripplite is a mineral/metal alloy that can phase light through it to alter it's properties. It is key to being able to produce Standing Ripples. It comes from Vokkskar-created Catalyst Comets that crash into planets. Ripplite can also inversely be used to cut through Standing Ripples. Given it's weak resistance to force, crushing similar to quartzine mineral, it is not good for weapons.
Ocean 11's leader Hammerhead, who has the largest fragment recovered, has used it for monetary gain and on every member of his mob gang.
CHELPRO as corporation has a smaller fragment that they are experimenting with.
Trent Corona has a very small fragment that he uses in the blade of a laser sword known as the Ripple Ripper.
Standing Ripple Users

Sabrine Lee

Juliani Crimsoze

Penny Loafer

Trent Corona

Skimp the Shrimp

Wayne Goldrein

Arthur Magus

Sarah Auvic

Circe Lotte

Angela Kravitz



Robert Tuvillo


Hammerhead

Turbo Crafter



Bienna


Mary Azkaban
TBA
Sarah Needlenam
TBA
Primus



Eddie Warmann




Anubi Arlon


Sabrine Lee
(Hyper Mode)

Phoebe
TBA
Kest Velaxation



Wobbegang

TBA
Britt "Hit" Cormeum
TBA
Norfleet

Turbo Crafter
(Hyper Mode)

Veniz

Gettysburger
TBA
Sarah Needlenam
(Hyper Mode)

Juliani Crimsoze
(Hyper Mode)
TBA
Tucker Elliot
TBA
???
TBA
Hal Jeskin
TBA
Type: Baal
TBA


Bleach Manhattan

TBA


Callum Jackson

TBA
Ana La Ladrón
TBA
Fuega Nitro
Standing Ripples

Alien Ant Farm

65daysofstatic

Gorillaz

Night Drive

Yung Bae

Lemon Demon

Rone

James Bond

BABYMETAL

The Black Queen



Black Caviar


Blackway

Xavier Bluzen



Broken Bells


Digitalism
TBA
Comfortably Numb
TBA
Dead Man's Party



Puddle of Mudd




Children of Bodom


Alien Ant Farm
(Always and Forever)
GHOST DATA
TBA
Smash Mouth
?
TBA
REO Speedwagon
TBA
Logic
Bobby Tarantino//Young Sinatra
TBA
Xavier Bluzen
(Divine Fur)

Carpenter Brut

Silver Scepter
TBA
Comfortably Numb
(Hey You)

65daysofstatic
(Decomposition Theory)
TBA
Flatbush Zombies



Synthetica

TBA
Weezer
TBA
Yeezus
TBA


Ancient Hunters

TBA


Rolling Stone

TBA
Avril Lavigne
TBA
HELLYEAH
Trivia
Standing Ripples are inspired by the concept of Stands from JoJo's Bizarre Adventure. The name of the concept is even a reference to both the shorthand (Stand) and it's meaning (Ghostly Ripple).

One key difference is that if Standing Ripples interact with the environment, they can be hurt and attacked like a normal character. Additionally, they can be seen by anyone.

Standing Ripples could possibly be seen as a new extension of the music numbers that have been present in both the original Fantendoverse and the new Fantendoverse- where as music punctuated pivotal moments in past stories, now they are literally powering characters.
Coincidentally, Standing Ripples and Stands were both introduced in the third "part" of their respective series' on going narratives- Standing Ripples in Phase 3 of the New Fantendoverse and Stands in Part 3 of JoJo's Bizarre Adventure.
---