Publisher(s)
Platform(s)
Release Date(s)
TBA
Age Rating(s)
Fractured Space, is a action-adventure video game developed solely by Nano Studios to be released exclusively for the Pacifico platform. Directed and written by NanoPower512 (previously known for his other series Rocket Riley and Trinity), the core mechanics of the game involve utilizing the Pacifico's controller's touch sensitive screen, front and back. It is rated "E" by ESRB and rated "+7" by PEGI. In the game, reality is breaking, allowing Guyler the ability to alter reality itself. The game follows protagonist, Guyler, as he attempts to restore the universe.
Development of Fractured Space began in 2014 as a Wii U project of the same name. Director NanoPower512 thought that thought that Fractured Space overall suited the Pacifico better, due to it's more diverse and interesting utilities, easy accessibility and popularity over the Wii U.
Content
Click on one of the icons or the words below them to see the pages.
Gameplay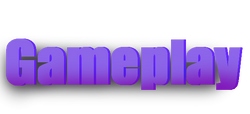 For a better understanding, check out the console here.
---
Fractured Space is a third-person game which utilizes almost all of the Pacifico controller's features in some way. In the left-hand corner, there is a virtual joystick which the player can use to move and in the right-hand corner, a virtual bunch of four buttons- akin to the buttons on the PS4 or XBOX One.
TBA
Story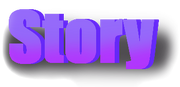 TBA
Gallery
Trivia
Community content is available under
CC-BY-SA
unless otherwise noted.