This article belongs to Withersoul 235 and Marx422 (we make articles together). Please do not edit whatsoever. 
Comment if you see an error and we'll fix it. 
If we give permission, than you can edit it. Have a nice day, 

<insert your name here>

 !

Five Nights at Freddy's: The Ultimate Animatronic, known in Japan as フレディので5泊:キラーロボット ("Five Nights at Freddy's: Killer Robots") is spin-off of the Five Nights at Freddy's series.
Platforms
Nintendo 3DS
Wii U (Canada only)
Xbox One (Japan only)
PlayStation 4 (New South Wales and New Zealand only)
Fandraxo
Microsoft Windows
Age Ratings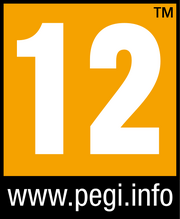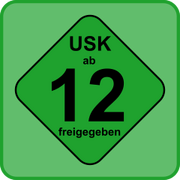 Story
1972. Freddy Fazbears Pizza was being built. Among the first robotic entertainers was Diablo. It was an awful-looking animatronic. Kids that went in, to play, usually ended up decedent. Deemed too dangerous, Diablo was sealed away.

2072. 100 years later, Diablo was still as forgotten. He was ruined. Destructed. When he finally escaped, he wants only one thing: Devastate the entire planet and make the animatronics his slaves, to create a world where he was the boss over humanity.
Gameplay
The usual gameplay from FNaF returns, but a new twist is added: playing as the animatronics in a 2D/3D adventure. Animatronics can take only 10 hits, which can't be restored in any way. Animatronic levels are played between nights. The Animatronics explore the pizzeria, defeating Diablo's minions along the way. They have limited power, so the mission must be cleared quick. Minigames return and are mandatory to complete the story.
Characters
COMING SOON