Welcome to the
Ninkancho
preview for the Fantendo 10th Anniversary Showcase. This is a big event that we're all proud to be able to celebrate.
To honor the ten-year milestone for Fantendo, Ninkancho will focus on revealing information on original content, especially that based around the Fantendoverse. We may even show off some sidelined projects down the line, if you are up for it. Now, onto more definitively-planned matters.
For those interested in our new console, the SimpLE operating system, and Project O, more information on those will be revealed, too.
---

Who are these mysterious newcomers, like Atlos and Guitar Solo?
What is Fuscurge, anyway?
Why are Unten and friends even kart-racing?
Where's the next race?
All these questions and more will be answered…
---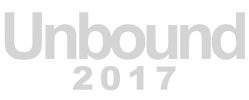 A plot deeper than petty punishment.
Gameplay more fluid than clipart.
Stakes higher than—By the way, if you steal someone's body and they had, say, Catalyst powers, then you'd be able to create a new timeline, right?
Then deliver me a Catalyst.
---
What? Not everything in the presentation can be all dark and edgy.
I'm going to be honest with you. I've come to the revelation that no matter what I do, I'll always be thought of as little more than a shitposter. Can a few dozen awful comments, back from when I knew no better, really stain a reputation that deeply? Either way, it doesn't matter.
That's right. What use is there in trying to stop or escape the stigma? If you guys expect only shit content from me, then who am I to deny you all some shit content every once in a while.
You thought Dora was bad? That's cute.
Brace yourselves, folks, because you have seen nothing yet!
---
TBA
Community content is available under
CC-BY-SA
unless otherwise noted.